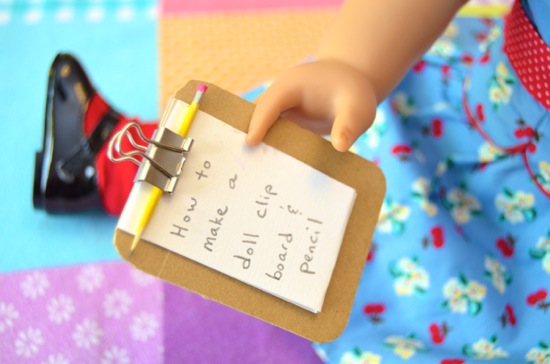 It's official — Emily has inherited my love for office supplies! Know what's cuter than office supplies?? MINI office supplies!! What I love about this project is that Emily (now 8 yrs old) could make the little clipboard and pencil set for her dolls with very little help from me, and she was inspired to make several more to give to her friends too!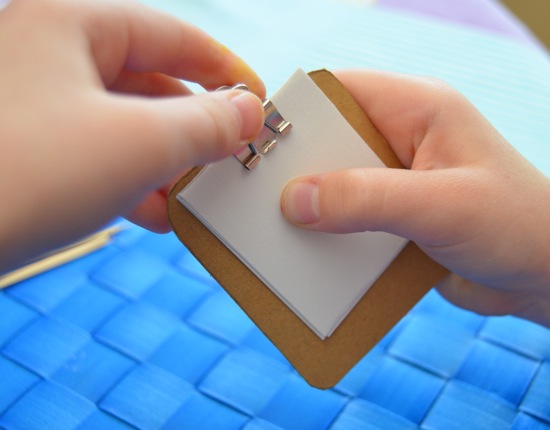 To make the clipboard, cut a small rectangle from a piece of cardboard — we used recycled cardboard from our Invention Kit. Round the corners a bit, if desired. Add a few sheets of scrap paper, and a mini binder clip to the top. Your clipboard is done!
For the pencil, I used a pair of nail clippers to trim one pointy end from a toothpick. It should look like this…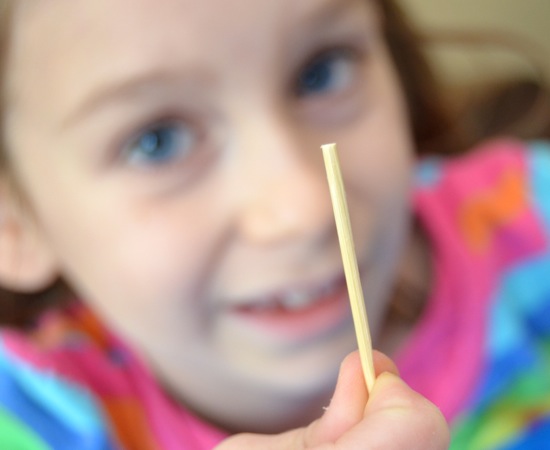 Next, use a real pencil to color the pointed end of the toothpick. Emily loved doing this part!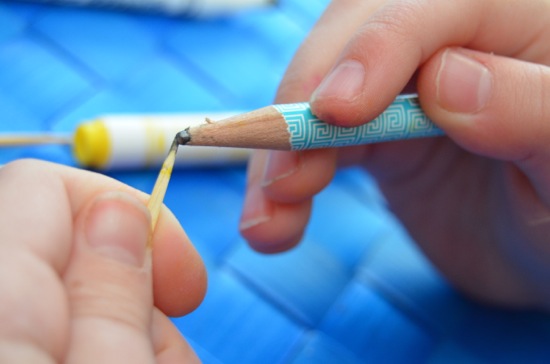 Use a yellow marker to color your mini pencil.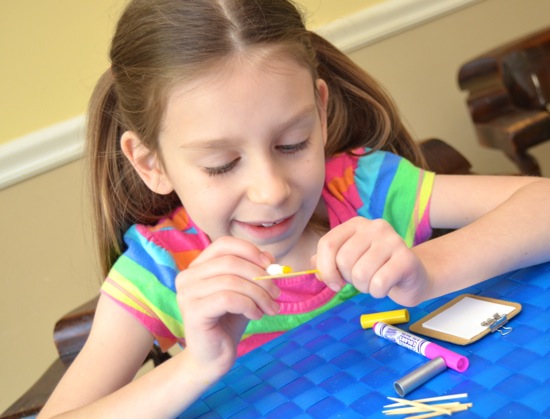 Use a pink marker for the eraser top, and add a tiny piece of duct tape or some silver marker for the metal.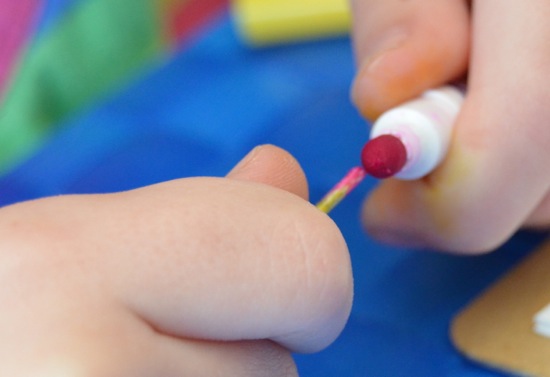 All done!! Aren't they cute???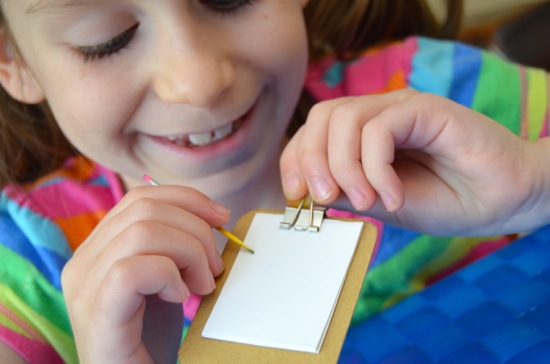 They are so much fun to make — you may want to make several more for your friends too!! I think they would make lovely (and very frugal) party favors for any doll themed party!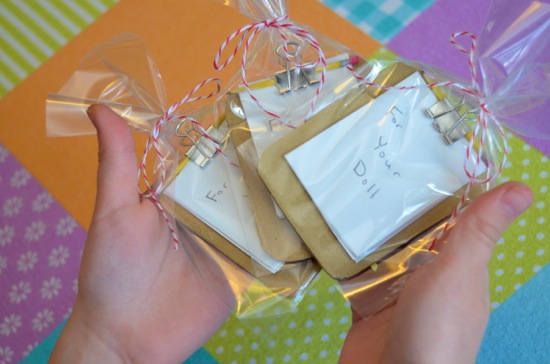 Have fun!!
Other Adorable Tiny Things You Can Make for Your Dolls:
Tiny Pumpkin Patch Play Set
Tiny Easter Baskets
Mini Crayon Wallet or Purse
Doll Bath Set