These mini wallet purses are super-frugal and lots of fun to make! Added bonus —  no sewing is involved!! They are the perfect size for a few crayons, small toys, coins, or other tiny treasures.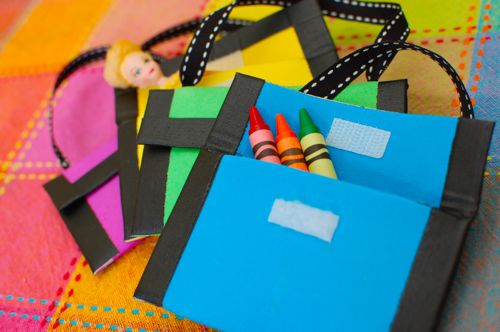 To make your own,  you will need one 5″ x 7″ piece of craft foam, colored duct tape, ribbon, and self-adhesive velcro tabs. Fold the craft foam and secure with duct tape. Add the velcro tabs, and poke small holes to thread the ribbon handle. They are a bit addicting to make, and you may want to make them in several different colors… not that I did that, or anything… *ahem*
As soon as Clara spotted these mini crayon wallets, she could not wait to get her hands on one of her own!!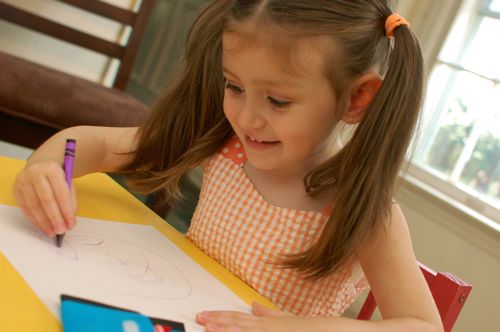 They would make lovely party favors, and the kiddos may want to decorate them with foam stickers too!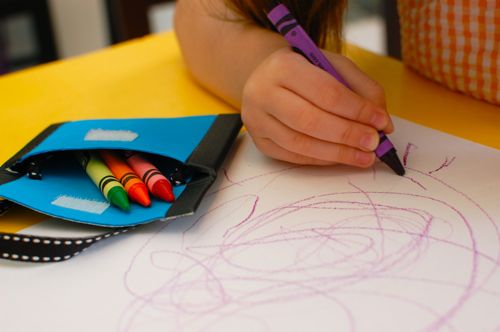 Clara thinks they are the perfect size for on-the-go fun!!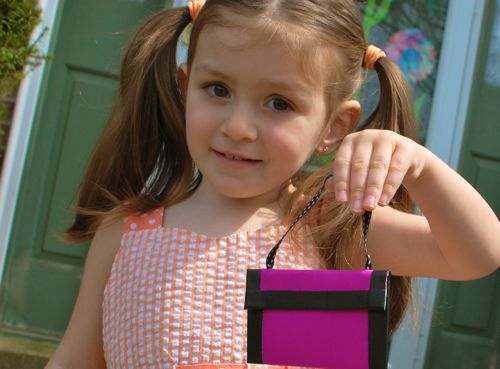 Have fun!!
I added this post to:
Get Your Craft On @ Today's Creative Blog