Know what's cuter than Easter baskets?? Teensy Tiny Easter Baskets filled with little chocolate eggs!!!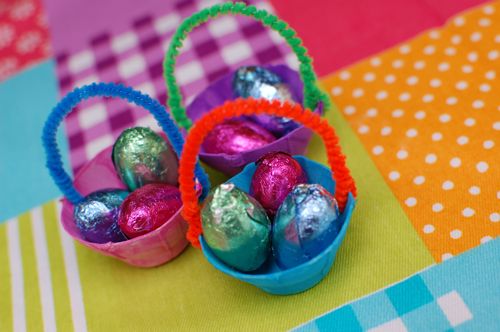 I know, right??? SO cute!!!!
To make your own, cut up an empty cardboard egg carton and invite the kiddos over to paint the cups, forming the "basket"! We used washable paint, and it worked quite well.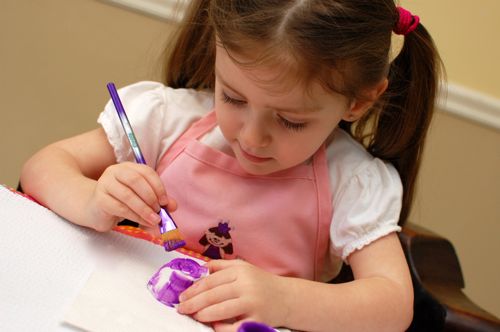 Clara wanted to paint several of these in different colors — yay!!!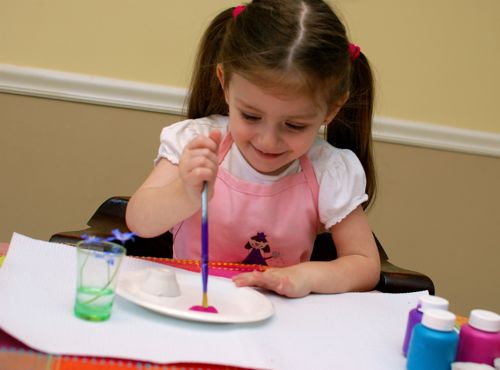 Allow the baskets to dry completely, then use a hole punch on either side to attach a pipe cleaner "handle". Adorable!!!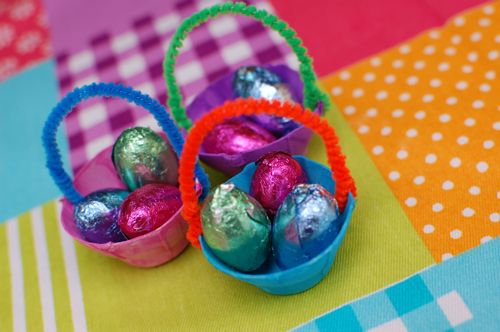 Easy, frugal, and SUPER cute!!!
Have fun!!
I added this post to:
Get Your Craft On @ Today's Creative Blog