Our recent family book club pick was a book that has been around for quite some time. If you are looking for a classic read during the cold Winter months, Snow Treasure by Marie McSwigan is based on an actual event in Norway during World War II. During the war, Norwegian children used their sleds to carry gold bullion and managed to slip by Nazi sentries to a freighter hidden in a fjord. This is a fascinating story of courage and adventure that will appeal to both girls and boys ages 8 and up!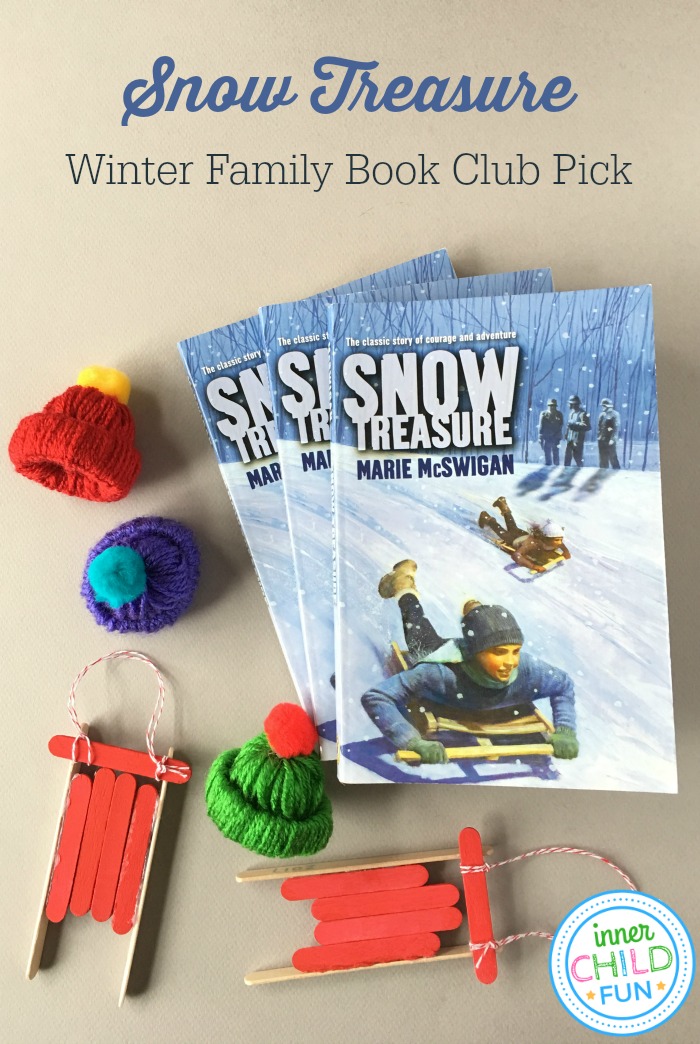 Get the Book
Disclosure: We are a participant in the Amazon Services LLC Associates Program, an affiliate advertising program designed to provide a means for us to earn fees by linking to Amazon.com and affiliated sites.
Snow Treasure is available on Amazon. Alternatively, you can purchase it from an independent bookstore like Let's Play Books and support a small family business!
My kids loved Snow Treasure so much that they recommended it to their teachers, donated copies to their classrooms, and even gifted it to their friends. Reading this book together was one of their favorite Winter break memories!
Snow Treasure Crafts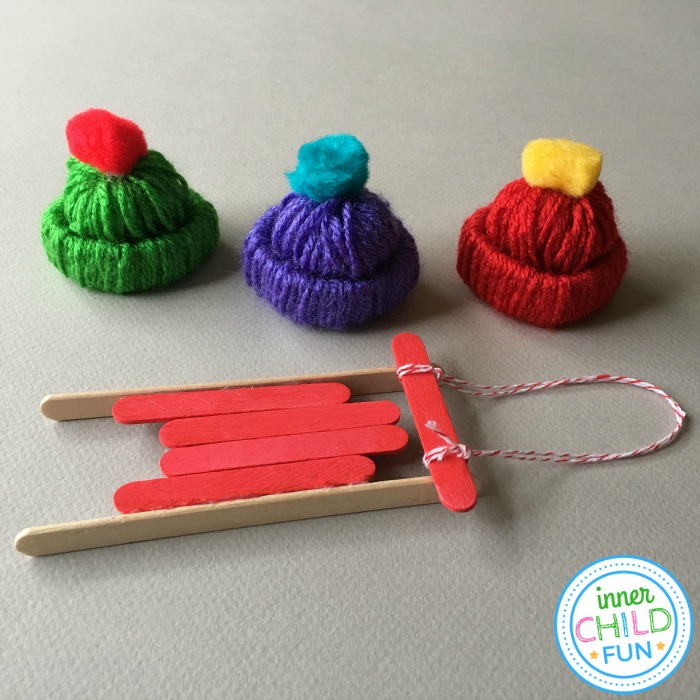 As usual, Clara (age 10), served as our Family Book Club Activity Coordinator. For Snow Treasure, she organized 2 lovely crafts for us to do.
Winter Hat Ornaments
These Winter Hat ornaments are quick and easy to make. We only needed a couple of materials, plus they look great on display!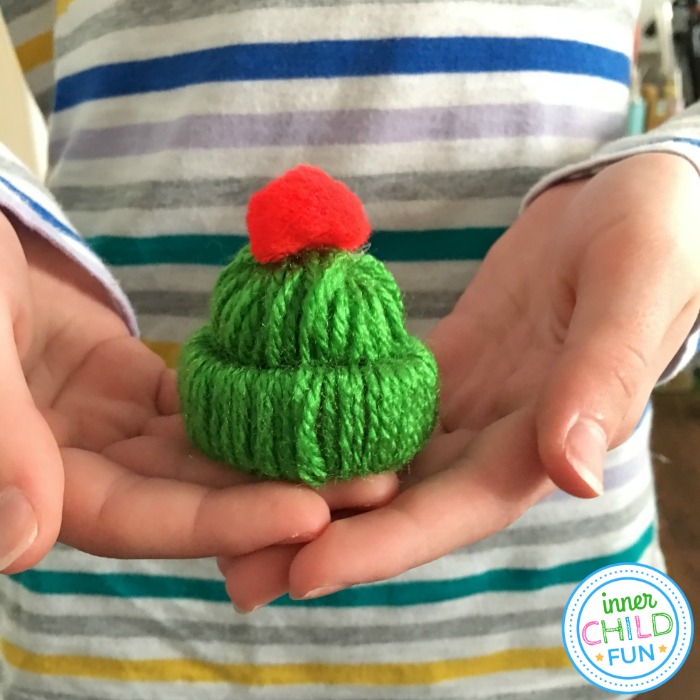 Materials Needed
Directions
Cut several pieces of yarn into 6-inch lengths. Fold a strand of the yarn in half and thread half way through the piece of cardboard tube. Pull the ends of the yarn thru the yarn loop. Continue with several more pieces of yarn until the entire piece of cardboard tube is covered. Gather all of the yarn ends and tie with string. Trim any excess yarn. Turn the yarn inside-out. Attach a pom pom on top. Add a string for hanging.
Wooden Sled Ornaments
Once again a simple and quick craft to make! These wooden sled ornaments would make great gift toppers too.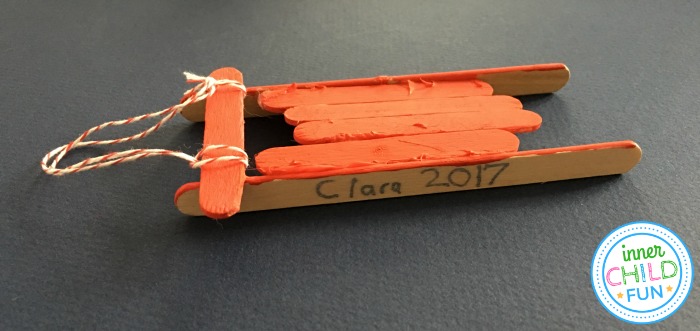 Materials Needed
Directions
Add a coat of paint to 5 short craft sticks. Arrange 4 side by side and glue into place.
Allow the glue to dry completely. Next, glue the craft stick runners onto the sled. Once the glue has dried, add the short craft stick for the handlebar. Tie twine to the ends of the handlebar. If desired, use a silver paint pen to write your name and/or the year along one of the runners.
More Fun with Books: