Are you feeling stressed out with the cold Winter weather? This Snowflake Spa is easy to set up, so you can enjoy the spa experience in your own home. Here's how to enjoy a relaxing spa day with a snowflake twist!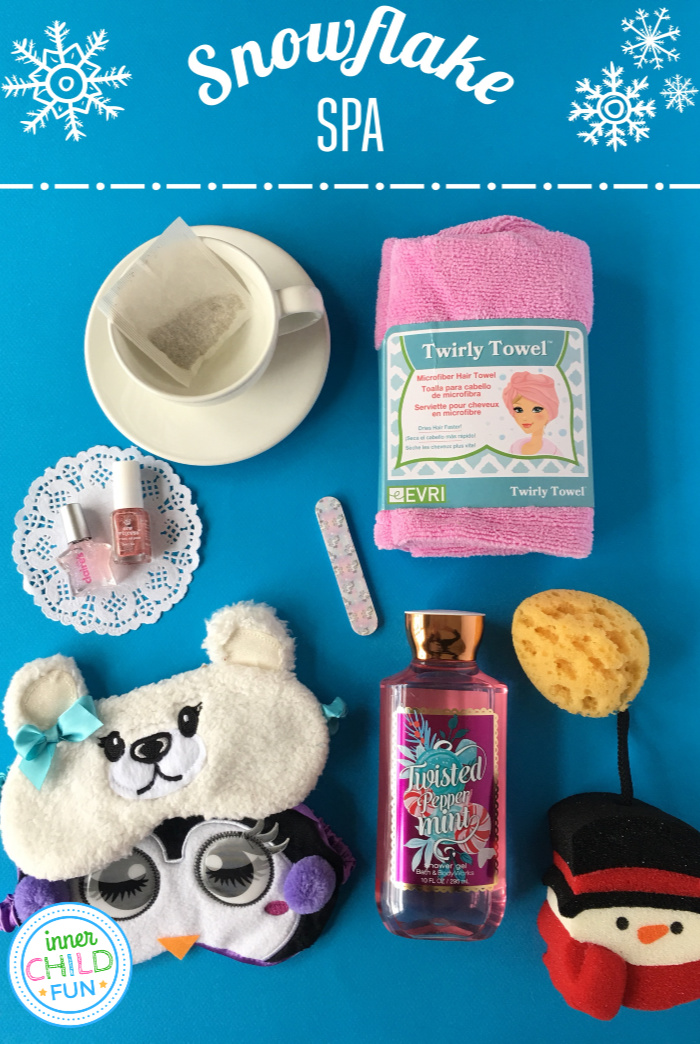 To Host a Snowflake Spa of Your Own, You Will Need:
Disclosure: We are a participant in the Amazon Services LLC Associates Program, an affiliate advertising program designed to provide a means for us to earn fees by linking to Amazon.com and affiliated sites.
How to Relax:
First, dress for the occasion with fluffy robes and put hair up into a towel. Begin playing your relaxing music at a low volume, and dim the lights. Next, prepare a cup of peppermint tea and a small container of the trail mix. Now would be a good time to prepare the foot soak and scrub. Fill a large dish tub with plenty of warm water and 4-5 tablespoons of peppermint body wash. Sit in a chair and place your feet into the peppermint foot soak for at least 20 minutes. This is a great time to enjoy your tea and snack. Once your foot soak water has started to become cold, scrub your feet with peppermint foot scrub and rinse with warm water. Apply peppermint foot lotion and put on a pair of fluffy socks.
Next, it is time to treat your hands to a manicure. Hands tend to get quite dry during the cold Winter months. Start by using a good moisturizer on your hands. Use the nail file to shape your nails. Add a base coat of polish, a few coats of color, and a top coat to finish. Be sure to allow each coat of polish to dry completely before adding the next coat.
Once the nail polish is dry, it is time for some relaxing meditation. Close your eyes, and place a slice of cucumber on top of each of your eyelids. Pay attention to the sound of your breath while listening to some relaxing music. Breathe deeply and relax!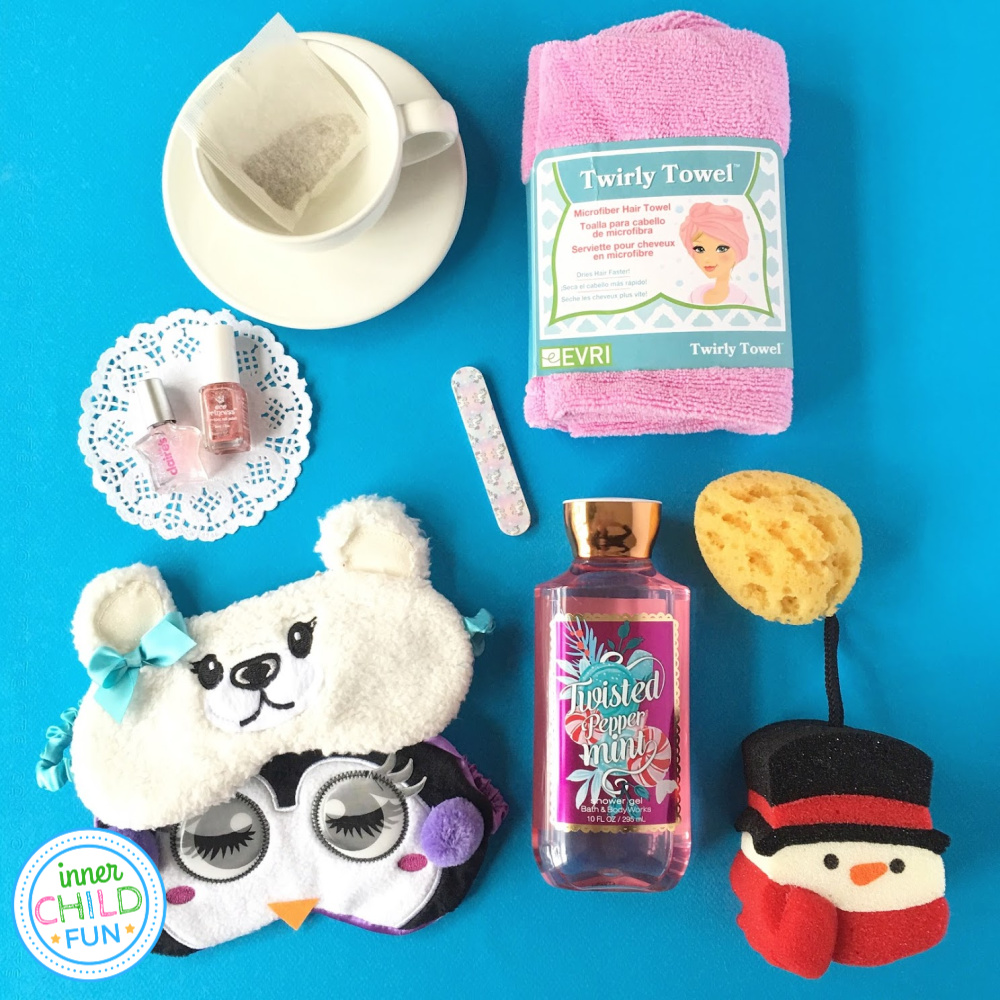 More Snow Day Fun to Explore: