These beeswax candles are perfect for handmade Valentine gifts, birthdays, and Hanukkah celebrations. No melting wax required! These are so simple and quick to make. Below you will find a tutorial and short video showing step-by-step instructions to make your own beeswax candles from sheets.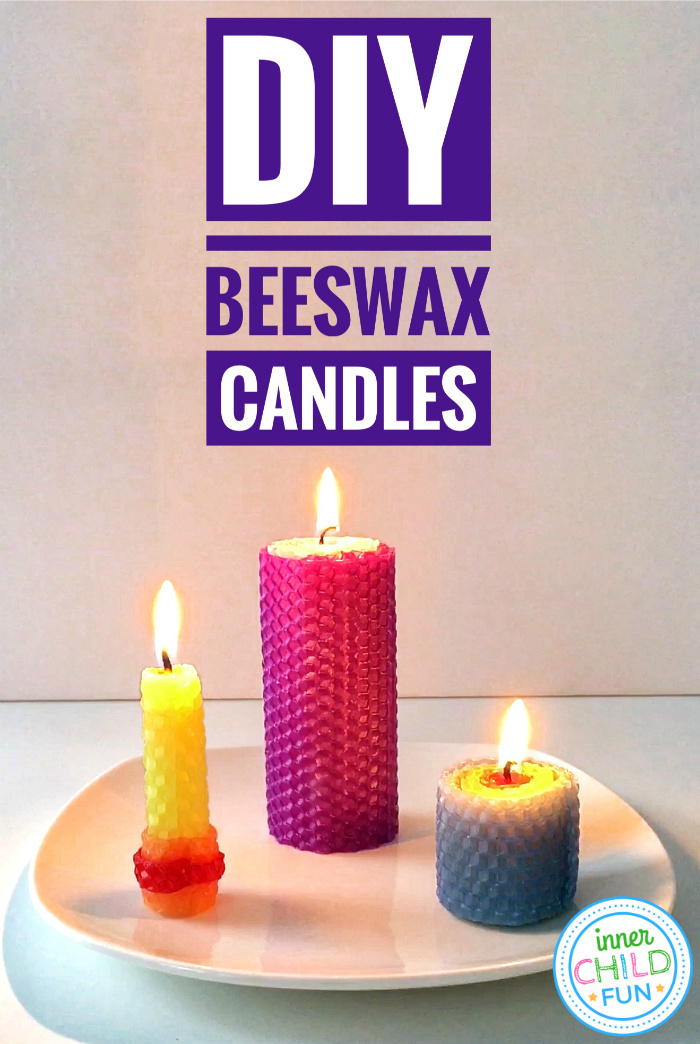 To make beeswax candles from sheets, you will need:
Disclosure: We are a participant in the Amazon Services LLC Associates Program, an affiliate advertising program designed to provide a means for us to earn fees by linking to Amazon.com and affiliated sites.
First, cut a wick about 1 cm more than the height of the candle you wish to make. Next, place the wick at one end of the beeswax sheet. Use your fingers to gently press the wick into the beeswax sheet. Slowly, begin to roll the wax sheet using the warmth of your hands to mold the wax as you go. Be sure to keep the roll straight so your candle will be level. If desired, add additional sheets of beeswax to your candle by aligning the new sheet where the old sheet has left off. Continue rolling the wax sheets until you have the desired width of your candle.
Here is a short video tutorial for how to make beeswax candles from sheets:
Important Safety Reminders:
As always when burning candles:
Burn candles under adult supervision only.
Burn candles on a stable, heat-resistant surface and within sight.
Keep out of reach of pets and children.
Keep away from vents, ceiling fans, and drafts.
Extinguish candles if they smoke, if the flame becomes too high, or if they flicker repeatedly.
Burn candles in a well-ventilated area.
More Homemade Gifts Kids Can Make: