These paper fortune tellers are a great craft for a little rainy day fun or for celebrating the arrival of the new year! Kids can work on developing fine-motor skills, and listening carefully to instructions. For students in grade 1 or above, this would be a fun project as part of a new year's eve celebration at home or in your classroom!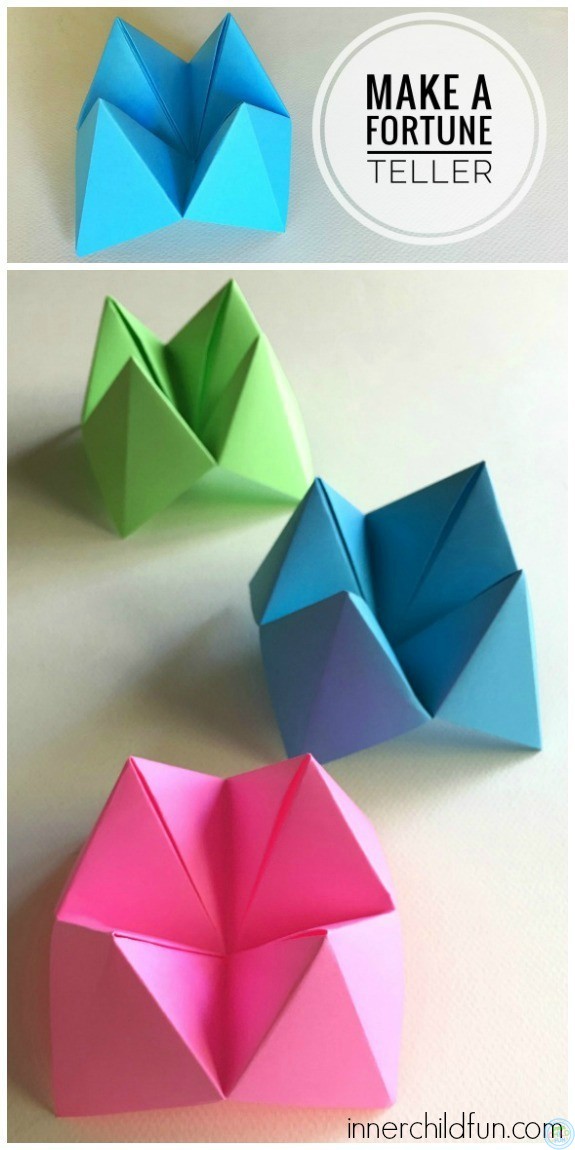 Before you begin:
Brainstorm together for a few possible fortunes that the kids could transcribe into their fortune tellers. Each fortune teller contains enough room for about 8 short fortune sayings, and you will find some examples listed below.
To make your own paper fortune teller, you will need:
Here is a step-by-step video tutorial showing how to make a paper fortune teller:
Directions:
Fold paper in half to form 2 rectangles, and crease well. Open and rotate paper 90 degrees, fold in half and crease again.
Fold all four corners to the center point of the paper. Flip over.
Fold all four corners to the center point of the paper again.
On the flaps, write in your fortunes!
Sample Fortunes:
You will get mail!
You will go on a trip!
You will be rich!
You will be happy!
Try again later.
Write to a friend.
Do a good deed.
Believe in yourself.
Once the fortune tellers are complete, you can take turns telling each other's fortunes! Have fun!!
More Paper Crafts to Explore:
Disclosure – This post contains affiliate links. Thank you for supporting us!