Do you remember making paper airplanes when you were a kid? Here is a step by step tutorial for how to make a paper airplane (dart style) with a video to walk you thru the process. It is one of the fastest and simplest paper airplane versions you can make. This is a classic childhood craft. I used to make these all the time when I was a kid, especially for my little brother. The two of us would make lots of planes, boats, and even buildings out of paper to create paper cities together. Great memories! The best part about these paper airplanes is that they really fly! This project is perfect for beginners!
How to make a paper airplane:
You will need: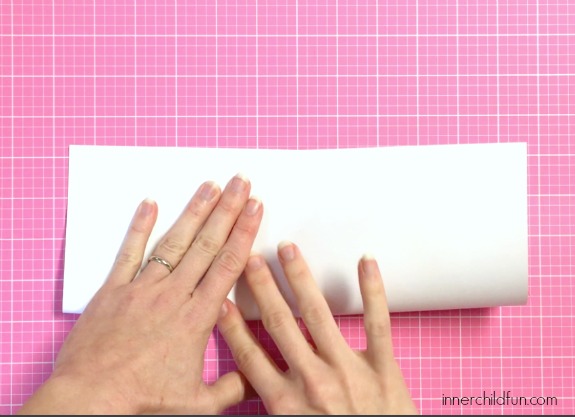 Step 1 — Fold the sheet of paper in half as shown.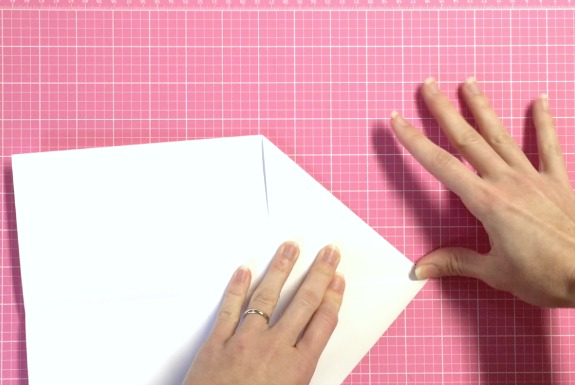 Step 2 — Fold the corners down as shown.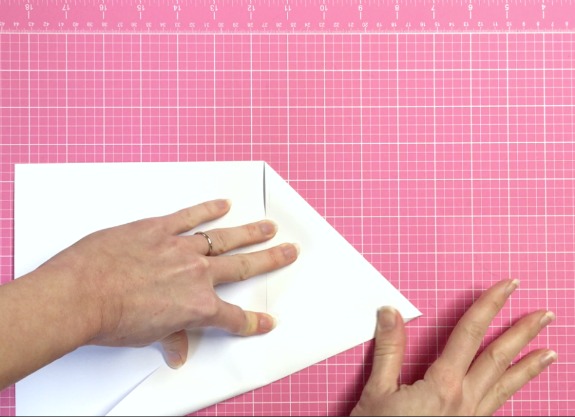 Step 3 — Take one side and fold it in. Do the same to the opposite side.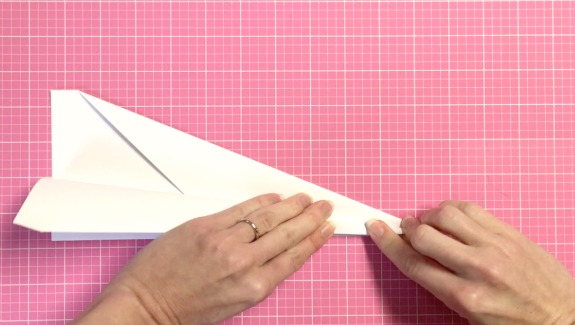 Step 4 — Fold your paper airplane in half then fold down each of the wings.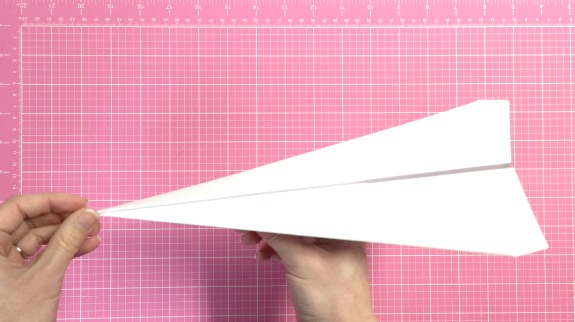 Step 5 — You're done! Now you have the perfect paper airplane!
Optional — Kids can use markers, stickers, or crayons to decorate their paper airplanes however they would like. Set out a few hula hoops on the ground for a flying school target practice exercise, or make several paper airplanes and experiment to see which one travels the furthest! Lots of imaginative playtime fun!!
Here is a step by step video tutorial showing how to make a paper airplane:
Pin it!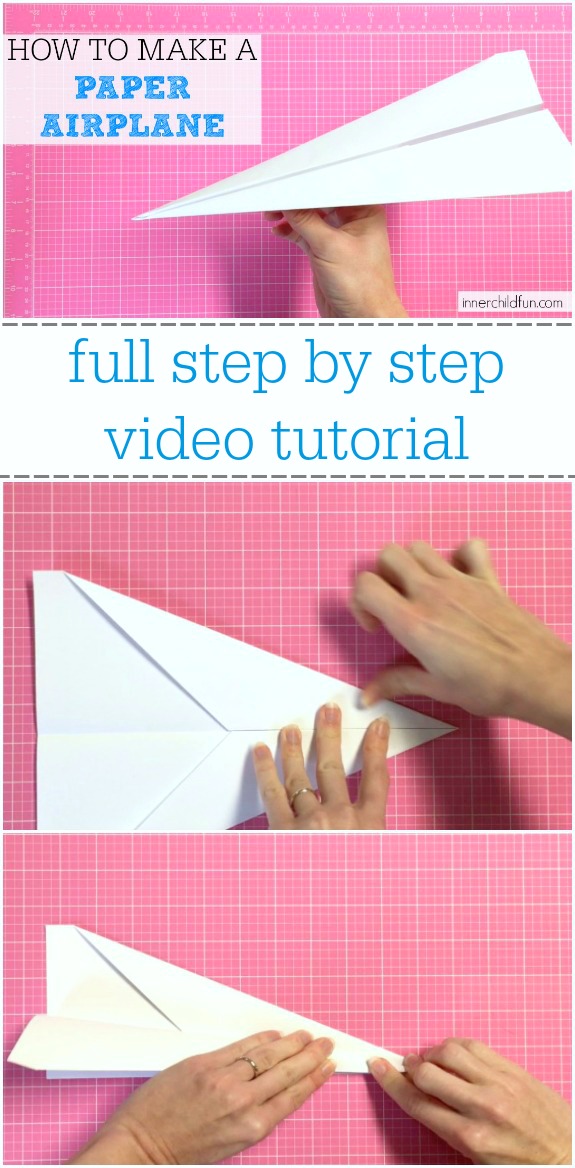 More cool paper crafts to explore:
For more crafty fun, be sure to subscribe to our YouTube channel so you don't miss a thing. Thanks for watching!
Disclosure: This post contains affiliate links. Thank you for supporting us!