Let's say you are out with the kids, and you don't happen to have any cups on-hand. Did you know you can make a cup from a sheet of paper? This is such a handy trick to know, especially for snacks like pretzels, dry cereal, or popcorn. These cups work well to keep snacks nice and tidy! You can easily make these cups up at the playground, or anytime you are out and about.
Below is a short video tutorial showing how to make a cup from a sheet of paper, and the entire process takes about one minute! Cool!!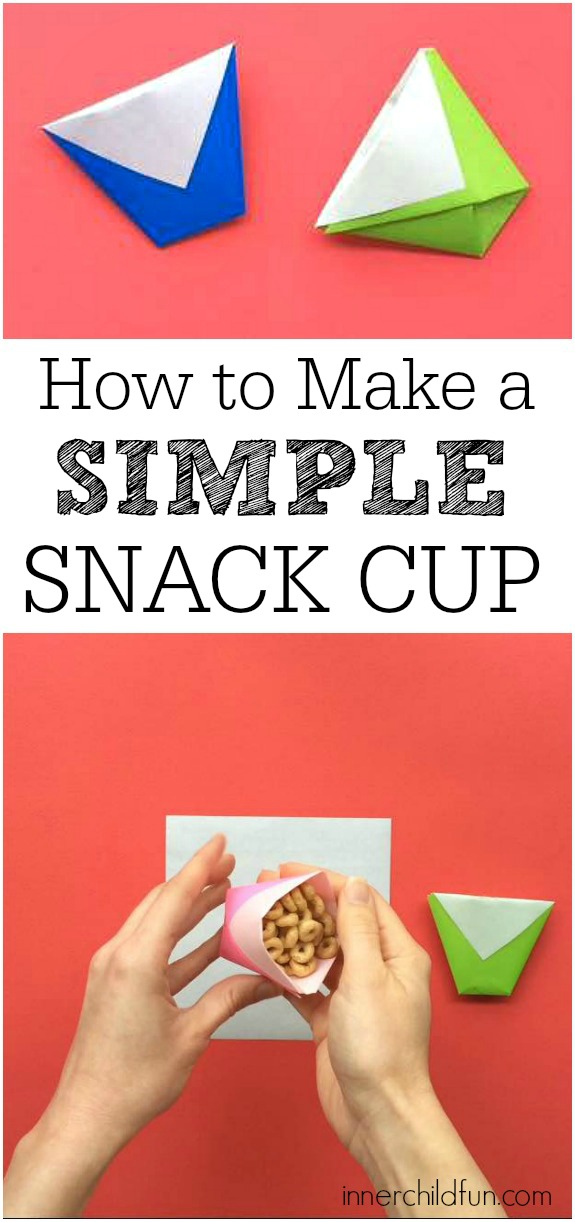 In the past, we have made cups like these for serving snacks at impromptu picnics while we are visiting nearby parks. I love how useful it is to know how to make these! Now that my kids have seen me make them several times, they can make up their own snack cups quickly and easily. Added bonus — This would be the perfect project for those who are just starting to try origami!
To make a cup from a sheet of paper you will need:
A clean square sheet of paper. (A square napkin will work nicely too.) I used origami paper for these, but whatever paper you happen to have on-hand should work.
A flat surface to fold the paper.
Here is a quick video tutorial to demonstrate how easy it is to make a cup from a sheet of paper:
More Picnic Fun:
Disclosure: This post contains affiliate links. Thanks for supporting us!