These cheap picnic foods make it easy and affordable to host a picnic. In our household, Summer is synonymous with picnics. We host lots of picnics from Memorial Day straight through Labor Day! You will want to keep some of these cheap picnic foods on-hand for impromptu gatherings with friends or family.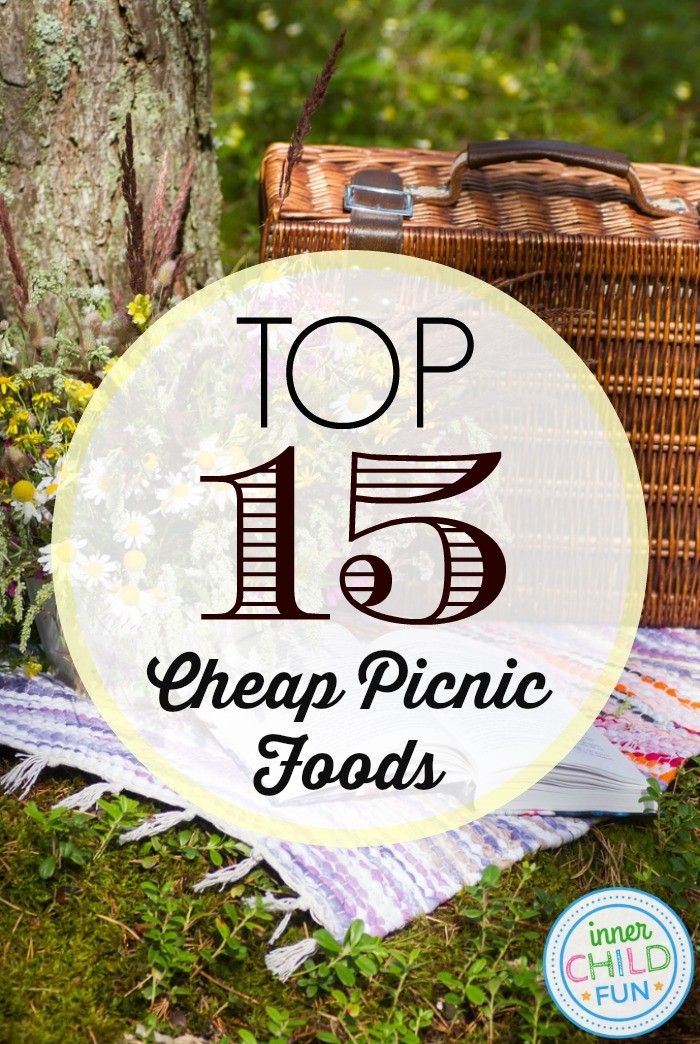 Here is a list of some of our favorite cheap picnic foods:
German Potato Salad

— Potatoes are very inexpensive. Season boiled potatoes with white wine vinegar, olive oil, parsley, and bits of bacon. Chill overnight, and serve cold.

Veggies and Dip

— Your best cheap options here include carrots and celery with homemade ranch dip.
Pasta Salad — There are all sorts of variations on this. Our favorite is the tri-colored pasta with Italian salad dressing, halved cherry tomatoes, and black olives.

Hot Dogs

— Hot Dogs are also very inexpensive, and they are a picnic/BBQ classic.

Deviled Eggs

— Eggs are a good, cheap source of protein, and deviled eggs are an easy picnic food to prepare.

Fresh Fruit

— Our favorites include watermelon, apples, grapes, and strawberries.

Corn on the Cob

— Very inexpensive. We break the cobs in half so they stretch even further. Many times the kids don't eat an entire ear of corn.

Baked Beans

— Beans are also a cheap food, and canned baked beans are frequently on sale during the summer months.

Jell-O

— I have purchased Jell-O for as little as $0.25 a box. We love to make parfaits with alternating scoops of red and blue Jell-O topped with whipped cream and a cherry.

Iced Tea/Lemonade

— Skip the soda, and opt for ice water, iced sun tea or homemade lemonade instead.

Rotisserie Chicken

— For around $5.00, a rotisserie chicken can be a real bargain. Serve cold for a picnic, and save leftovers to make chicken salad, or stock for soup.

Cheese and Crackers

— A store like Big Lots has good deals on chips or crackers. Opt for hard cheeses that hold up better in the heat.

Garden Salad

— Iceberg lettuce, a diced up tomato, shredded carrots, and a sliced cucumber make for a quick, easy, and cheap garden salad. Top with red wine vinegar and olive oil.

BLT Sandwiches

— Pack sliced bread, cooked bacon, lettuce, and sliced tomato for people to build their own BLT sandwiches.

Waldorf Salad

— This is one of our summer time favorites. You can find the recipe here.
More Picnic Fun to Explore: