Last week, my 5 year old came running over to me and excitedly declared, "MOMMY! We should put a blanket on the floor! In the living room! And have a picnic! *gasp* INdoors!!!!"
She didn't have to twist *my* arm.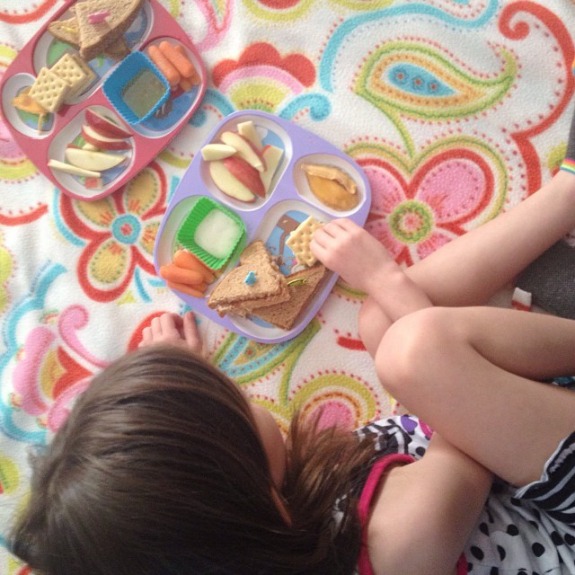 It really was as easy as she described. She spread the blanket on the living room floor, while I prepped the lunch. A simple sandwich cut into quarters, a few slices of fresh apple, some baby carrots, and our indoor picnic was complete! Such a simple way to add a bit of happiness to our day!
Other foods to try for an indoor picnic include:
Bananas
Grapes
Cherry Tomatoes
String Cheese
Tubes of Yogurt
Dried Fruit
Nuts
Baby Carrots
Apple Slices
Sandwiches
Goldfish Crackers
Oranges or Clementines
Broccoli
Edamame
Fun Divided Trays to Serve Your Indoor Picnic:
Have fun!!