These plants are made from PAPER! I am so excited to share this tutorial with you today because these paper plants are so much fun to make! These would be great little hostess or teacher gifts. I love how bright and cheerful they look! Plus, they use recycled materials. These paper plants are such a satisfying and quick project. I have several of these arranged along a windowsill in my home, and they add the perfect touch of whimsy. Every time I glance over at them, they make me smile!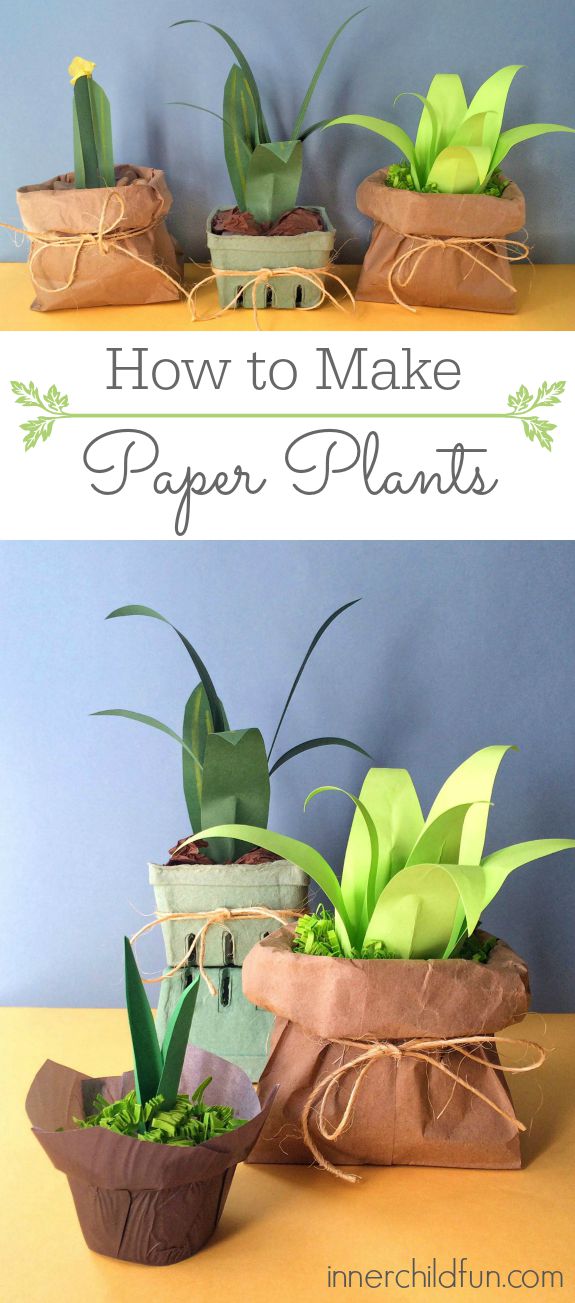 What I love most about this project is that you can make almost any variety of plants this way: cacti, houseplants, maybe add some tissue paper flowers for a different look. There are so many possibilities!
While I love gardening, and have had lots of success growing plants outdoors, indoor houseplants are much more challenging to grow. Mark and I often joke that the minute I water a house plant it's like the "kiss of death". With these paper plants, I LOVE the idea of a plant that never dies!! Yay!!
To make your own paper plants, you will need:
Here is a complete step by step video tutorial for making paper plants:
You may want to add some tissue paper flowers to these lovely plants for a bit more color and a slightly different look to the plant.
How to Make Tissue Paper Flowers
These paper plants would make fantastic gifts for those suffering with allergies, and also hospital patients who could use a bit of cheering up! I hope you have lots of fun making these, and if you do, please take a photo and tag me on Instagram (@InnerChildFun) — I would LOVE to see your beautiful creations!!
Have fun!!
Disclaimer: This post contains affiliate links. Thank you for supporting us!