Are you a parent or teacher? Do you dream of raising kids who love to read and cannot wait to get their hands on the next great book? Are you looking for simple ways to encourage a love of literacy in your home or classroom? Exciting news!! My good friends Amy of Teach Mama and Allison of No Time for Flashcards have teamed up to put together a new book — Raising a Rock-Star Reader — with 75 quick tips to help your child develop a lifelong love of reading. I got a special sneak-peek at this book, and it is a must-have guide to encourage the next generation of readers!
What's inside:
Inside Raising a Rock-Star Reader, you'll find quick and easy activities to help kids from birth through early elementary grades develop:
letter recognition skills
phonics skills
proper speech and grammar
fine-motor skills
storytelling skills
penmanship
early writing skills
Why I love it:
I particularly love how each activity is quick to set up and uses common household materials. Busy parents will find plenty of ideas for encouraging reading that only take a few minutes a day. From reading cereal boxes to writing up dinner menus to hosting read-aloud sessions, the books provides lots of inspiration for making the most of everyday opportunities to become moments for learning. It also includes tips on creating a reading nook and writing center to foster a creative environment in your home or classroom! Even if your kids already love to read, you may find ideas in this book to encourage reading even more. I found the section on bringing books to life and the guide to choosing apps to be quite helpful and inspiring!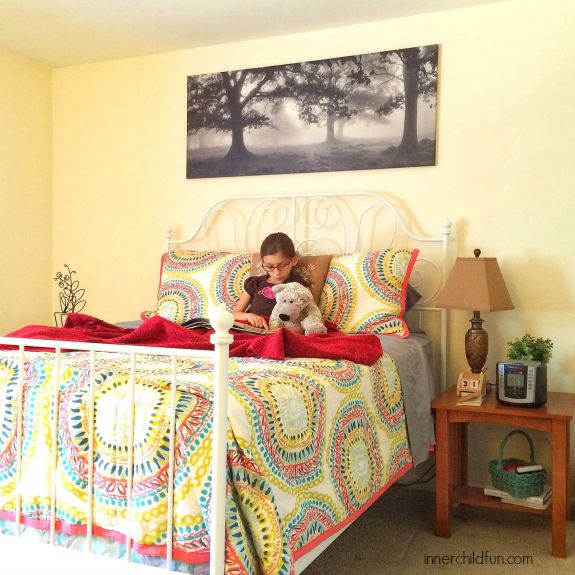 Raising a Rock-Star Reader includes book lists for kids from birth to early elementary grades, so if you are wondering which books are worth keeping at home, this book has excellent recommendations. Parents will appreciate the tips for building a bedtime routine with reading, and how you can make books a bigger part of your child's world.
Bottom Line:
If you are looking for a resource that will empower you to create an environment conducive to reading, Raising a Rock-Star Reader does not disappoint.
How to get this book:
Raising a Rock-Star Reader is currently available for pre-order on Amazon and is scheduled to be released November 10th!
Click here for more information
Disclosure: This post contains affiliate links. Thank you for supporting us!