This Groundhog Day craft for kids is simple for them to make, and uses supplies you probably already have on-hand. Perfect for some last-minute fun to celebrate Groundhog Day! My kids enjoyed using a flashlight with these brown bag puppets to recreate the scene as Punxutawney saw his shadow to predict 6 more weeks of Winter. (6 more weeks?? Ack!) Here's how to make some adorable groundhog puppets of your own!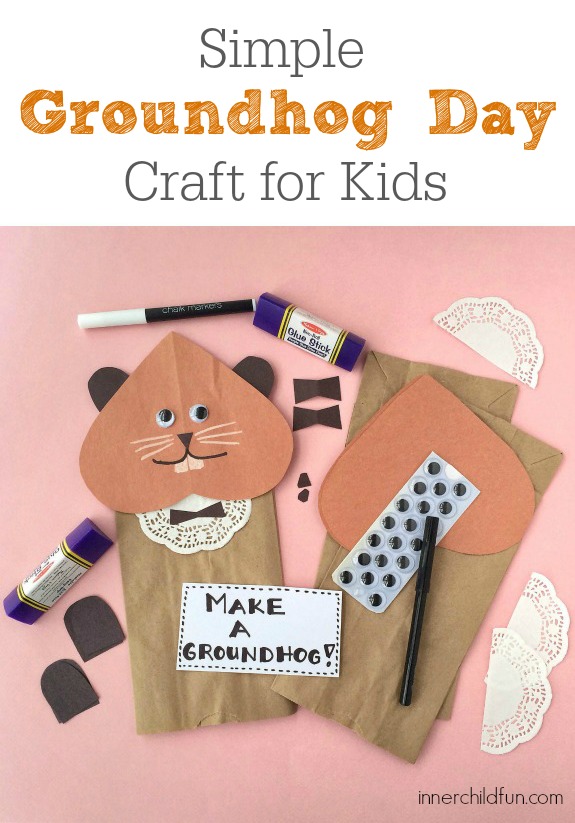 To make a groundhog puppet of your own, you will need:
Step 1:
Cut out the shapes from construction paper. A brown heart (upside down) works well for the groundhog's face). Cut out ears, bow ties, and a nose from black construction paper.
Step 2:
Invite your kids over to make a groundhog puppet! Start by gluing on the nose to the face. Use a black marker to draw a mouth. Use a white chalk marker to draw whiskers and teeth. Add the googly eyes. Glue the face to the paper bag, and add the ears. Draw facial expressions, if desired….hee hee!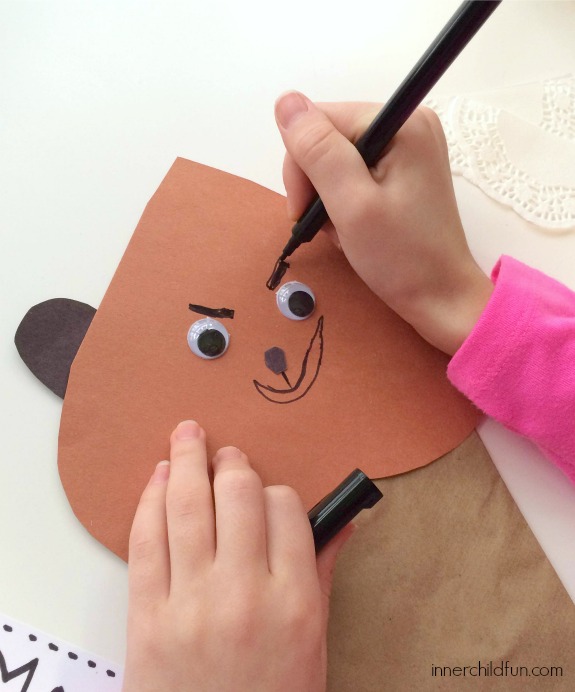 Step 3:
Cut a mini doily in half to form the shirt collar. Glue the shirt collar to the paper bag and use glue to attach the paper bow tie for a nice finishing touch!
Step 4:
Use a flashlight to re-create Punxutawney Phil seeing his shadow (or not) during Groundhog Day as a puppet show!
Have fun!!
More Puppet Activities for Kids:
Disclosure: This post contains affiliate links. Thank you for supporting us!