Here are some of our favorite fun ways to play outside this Summer! Lately, the kids and I have been making an extra effort to get outside as much as possible. They love to run around and get plenty of exercise, and it is a great way for them to burn off some of that extra energy!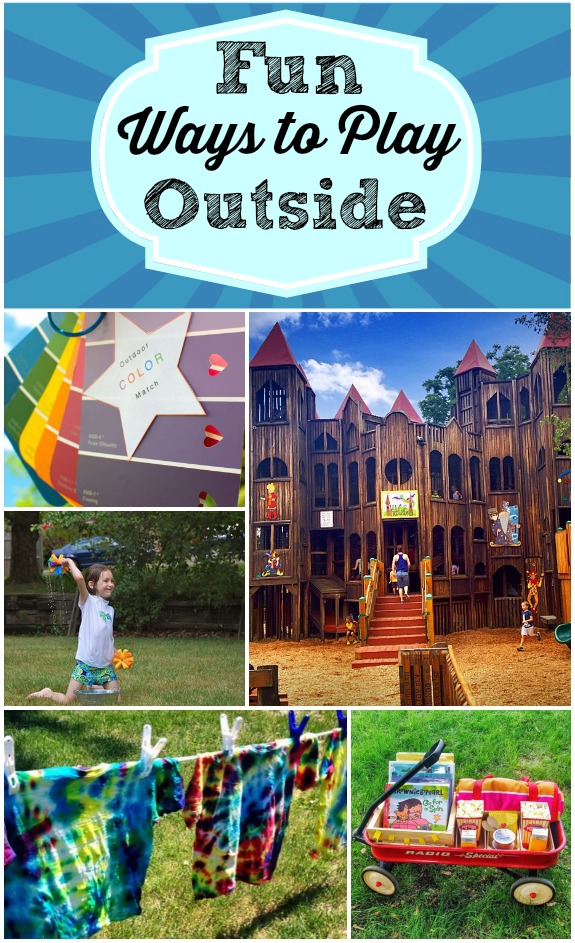 Here are five of our favorite fun ways to play outside: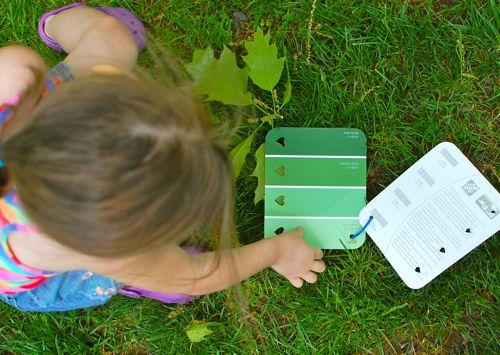 Discover details previously unnoticed with this easy outdoor color hunt activity using leftover paint chips and a hole punch. Go outside and try to match all the colors!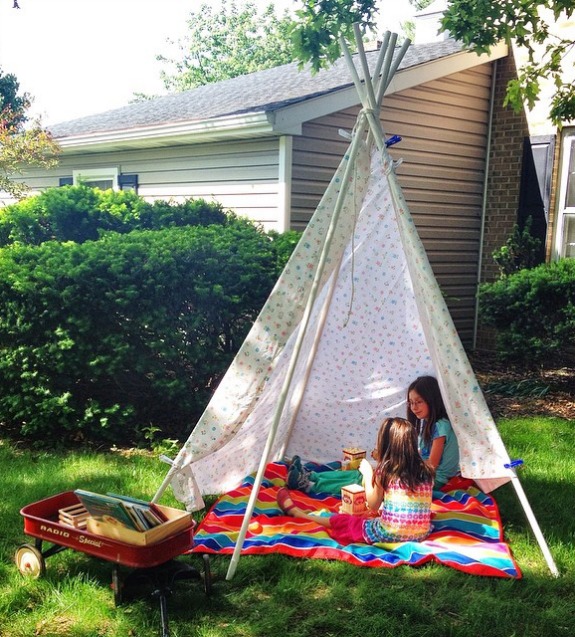 This Summer book wagon is such a simple way to encourage kids to actively read all season long! It can be completely customized to suit the interests and age of any child, and the wagon makes Summer story time a portable event that you can take with you virtually anywhere while enjoying a picnic snack. Great classic Summertime FUN!

3. Tie Dye T-shirts
Bring the messy art projects outdoor this Summer with a class tie dyeing craft. My favorite aspect of this project is that each shirt is completely unique! Learn how to tie dye a shirt here.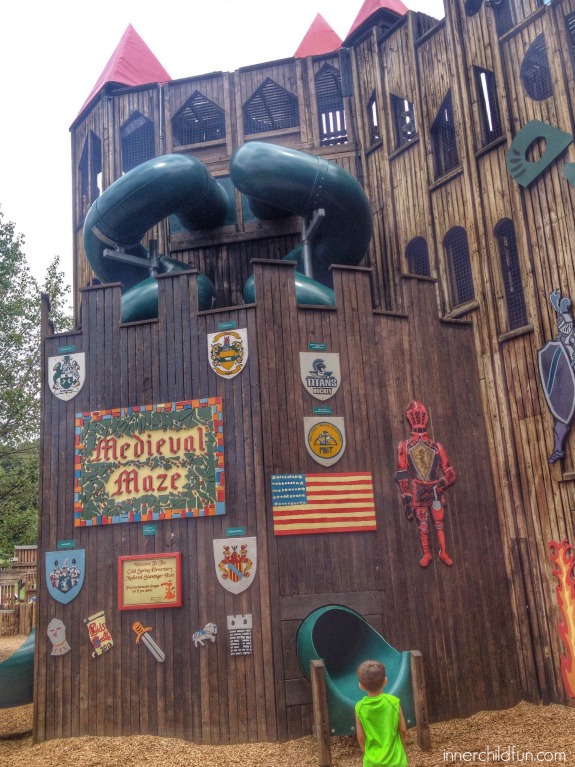 4. Find a New Playground to Explore
Ask local friends and neighbors about their favorite playgrounds to visit, then pack a picnic lunch and plan an afternoon to go exploring. One of our recent trips led us to this amazing castle playground in Doylestown, PA, and my kids have not stopped talking about it ever since!

5. Make a Water Fight Kit
These water fight kits are a fun way to surprise family and friends with a little treat to gear up for the Summer months! I have included a free printable label for easy gift-giving too. My kids love dunking the sponge bombs into buckets of water to throw at each other, and the sponge bombs can be used over and over again with a minimal amount of water — perfect for those on water restrictions!