Here is a tutorial to show how to tie dye a shirt, a classic Summer craft to try to with the kids! These tips for keeping the mess to a minimum are a great way to maximize the fun! These tie dyed shirts are the perfect Summer "uniform" for kids. My kids were so proud of how bright and colorful their shirts turned out. My favorite aspect of this project is that each shirt is completely unique!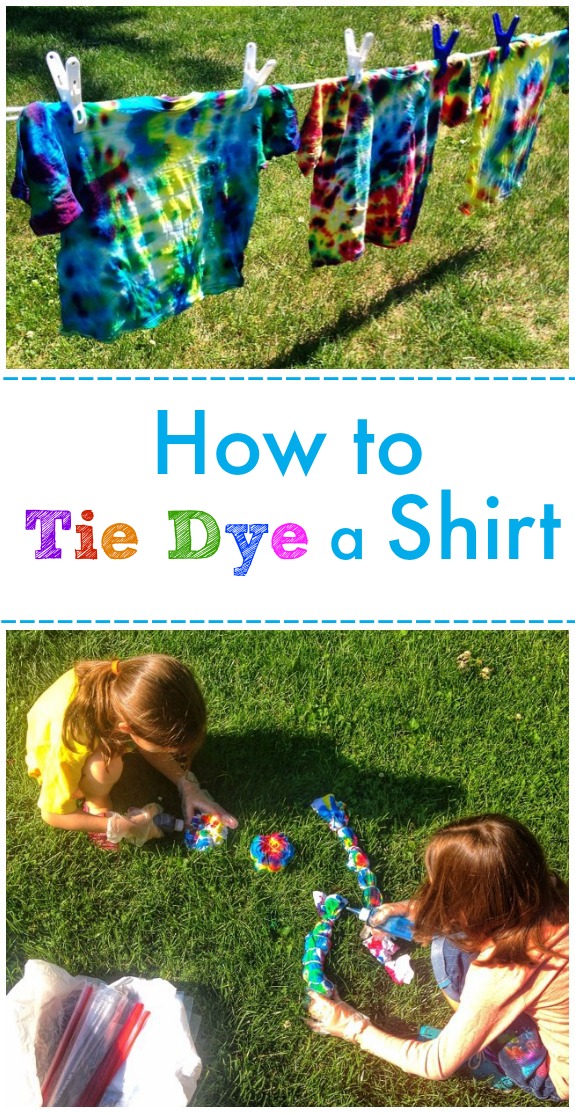 Materials Needed:
Some tips:
Pre-wash and dry the shirts.
Wear old clothes and old shoes you wouldn't mind getting stained.
Apply the dye outdoors on the grass to minimize mess.
Wear disposable gloves!! These are included in the kit and are a MUST.
Pull back long hair.
After dye has been applied, store in a plastic storage bag with rubber bands still in tact for a full day.
After a full day, rinse the dyed shirt in a large tub with hose water in the yard. Wring out any excess water and hang on a line to dry.
Proudly wear your unique and colorful shirt!
Here's a quick youtube video tutorial for how to tie dye a shirt:
Have fun!!