This Summer book wagon is such a simple way to encourage kids to actively read all season long! It can be completely customized to suit the interests and age of any child, and the wagon makes Summer story time a portable event that you can take with you virtually anywhere while enjoying a picnic snack. Great classic Summertime FUN!! My 5 year old had such a blast helping me to put together this little after-school surprise for her big sister.
Here's how to make a Summer Book Wagon of your very own: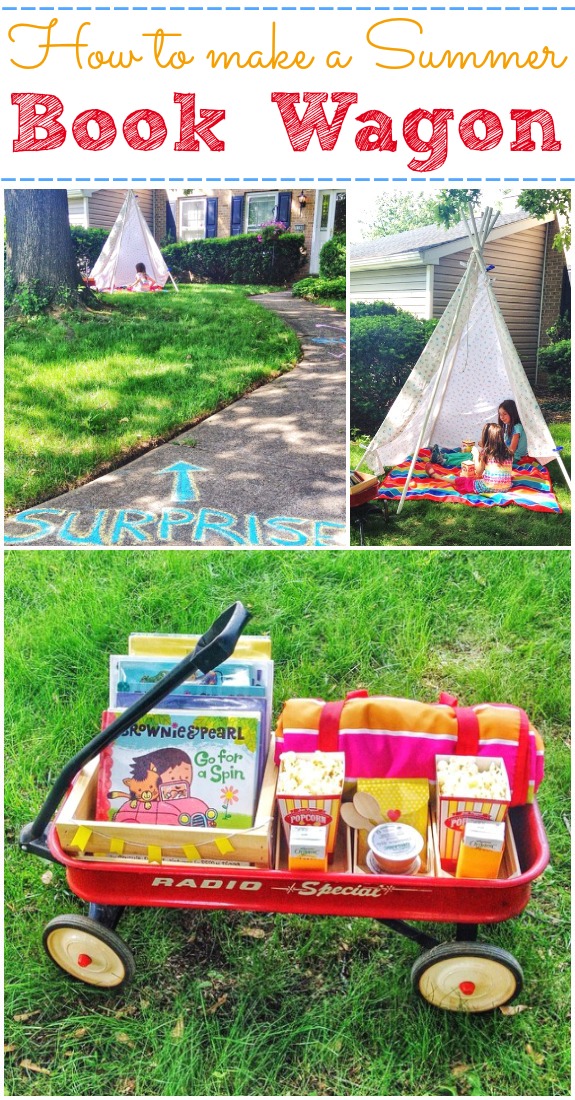 1. Pick a location
First, you will want to select a destination or setting for your Summer book wagon. A local park, or even your own yard might work nicely for this! We put up a homemade tee pee with PVC pipe and a few clamps to attach a vintage sheet.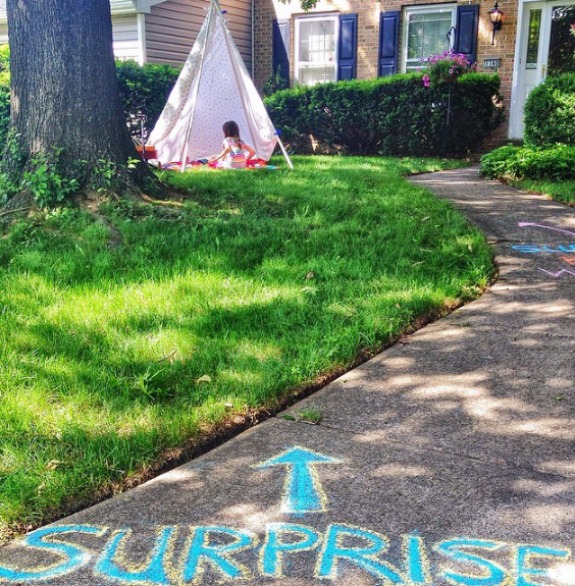 Tip — Use sidewalk chalk to create an invitation for your child to join you!
2. Pack Your Books!
This Radio brand wagon is one of my husband's toys from when he was a kid, and the kids absolutely love it. This one on Amazon is very similar
.Select a group of books for your child to browse through and a few to read to your kids for a special outdoor story time to enjoy together.
Some of our favorites are:
You may also want to check out the list of 10 Favorite Magical Story Books to Read to Kids for more inspiration.
3. Add the Snacks!
Some of our favorite snacks for story time are:
You may also want to browse the list of Top 15 Cheap Picnic Foods for more ideas.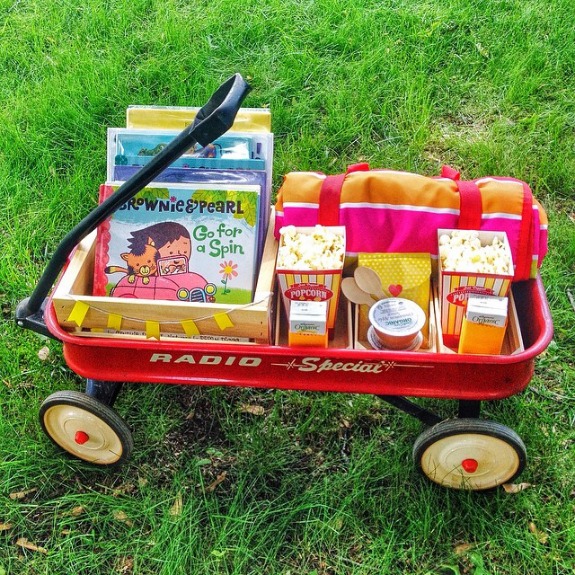 Wish you could have seen the look on her face when she got off the bus!! JOY!!!!!!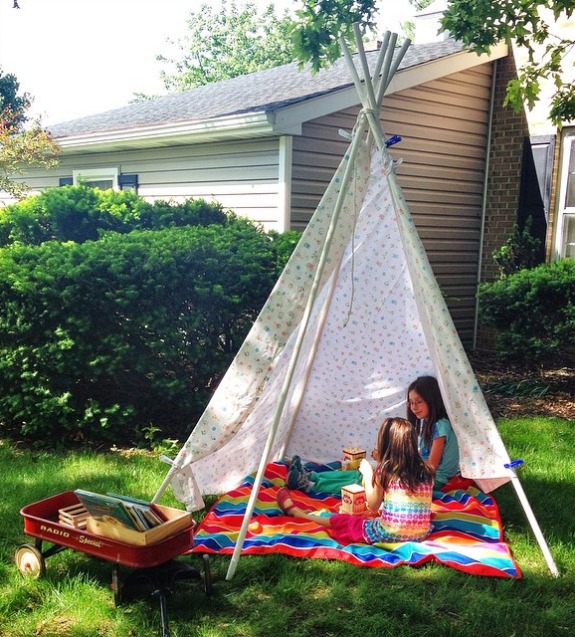 Have fun!!
Disclosure: This post contains affiliate links.