For a fun time, put paint chip cards of different colors on a binder ring, and punch a large hole in each shade. Go outside and try to match all the colors!!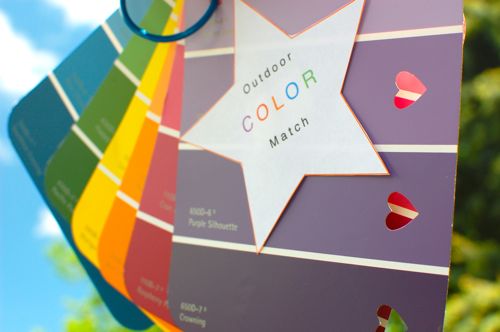 Clara is always up for any excuse to go outside, so this activity was an instant hit! We brought our swatches to a nearby park for some coloring matching fun!!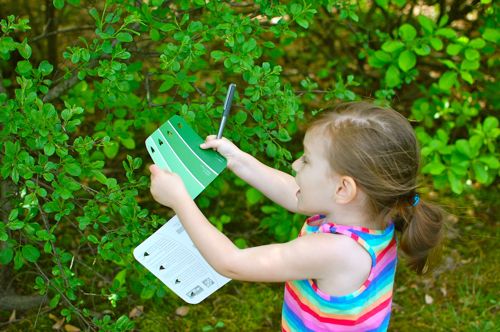 There was lots of running — great exercise!!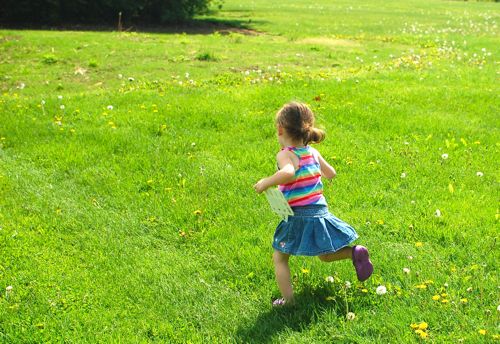 …and excitement when colors were matched!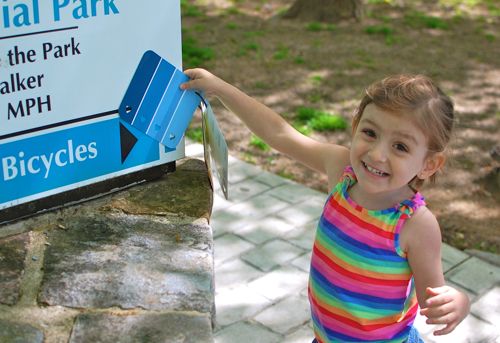 Some colors may be harder to find than others. I'm lookin' at you, Orange!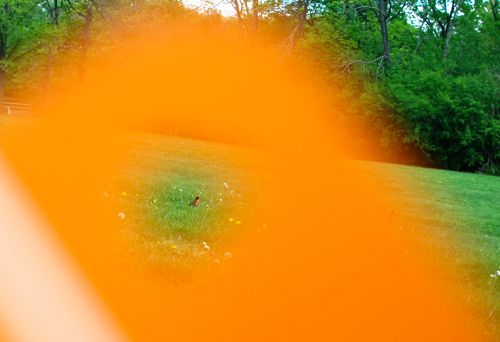 So many different hues were found!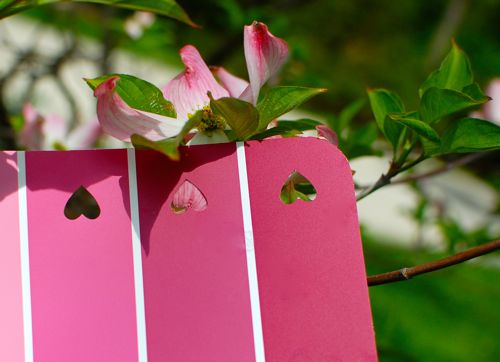 You may even notice little things like the different shades of green on each side of the same leaf, or….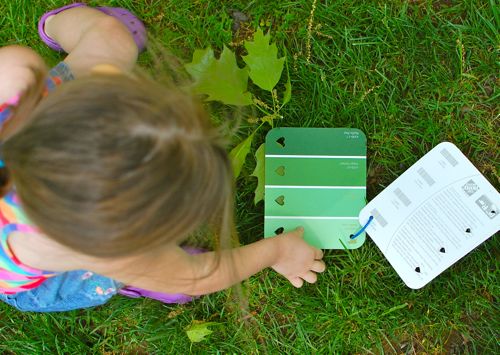 ….that larger dandelions are a shade darker than little ones.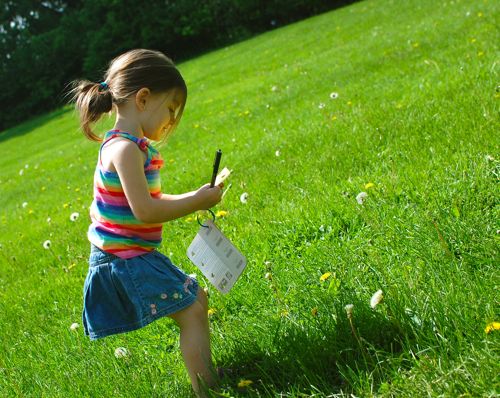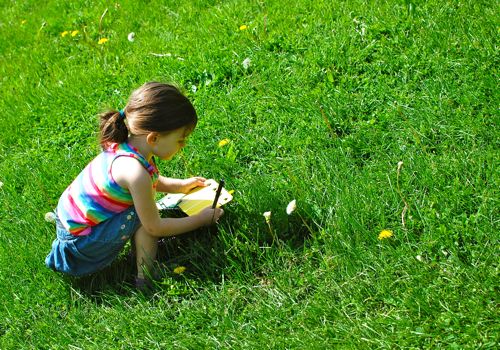 And when you're all done, why not take a break on a park bench to rest for awhile??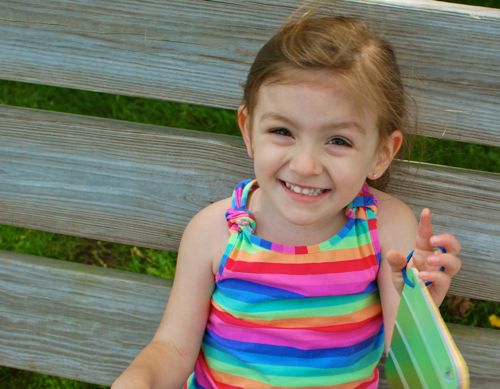 Have fun!!
More Outdoor Fun Activities to Try: