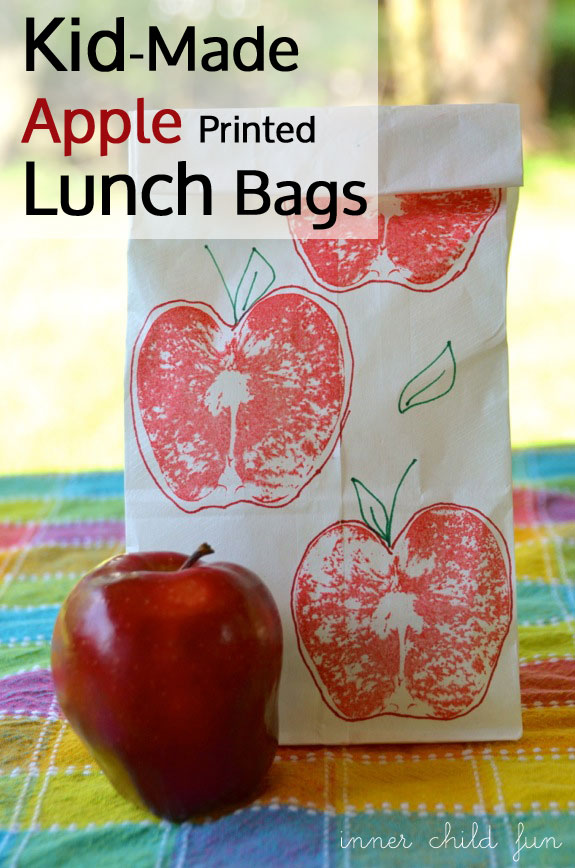 Doing art on lunch bags is a festive way to dress up an ordinary bagged lunch, and it's also a great way to keep the kids busy! I love how something so simple can let the kids have an active role in preparing their own school supplies while proudly showing their teachers & friends some of their artwork.
For these plain lunch bags, we decided to use apples to make our own stamps. Emily loves to stamp, so this project was a big hit with her!! We used a large red stamp pad, so there was virtually no drying time needed.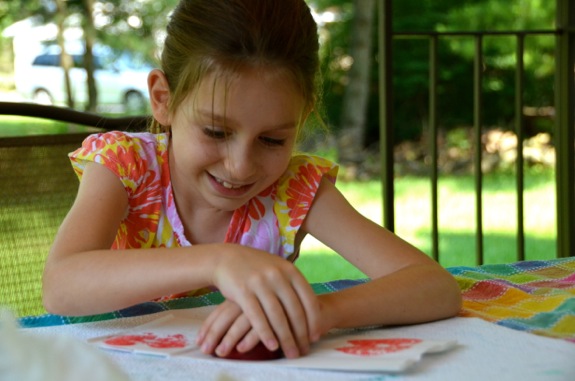 Just slice an apple in half, press on the stamp pad, then make your design on a paper lunch bag. Once the design is dry, you may want to use some markers to outline your designs and  add other details like stems and leaves!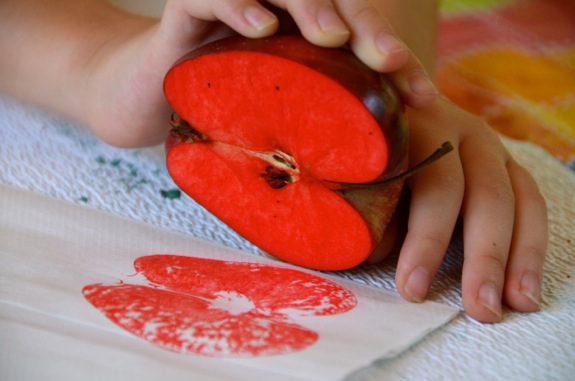 These would be such pretty handmade gift bags for special presents too!
Are you ready for back-to-school? Here are 5 Easy DIY School Supplies to get you started!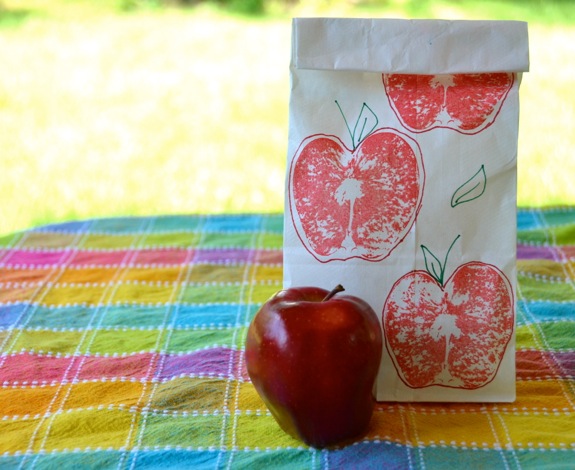 Have fun!!