This EASY air fryer recipe for strawberry turnover treats is simple and quick to make! If you recently purchased an air fryer, this would be a great starter recipe to try. Perhaps the kids could help put these strawberry turnovers together to give to friends or neighbors? Only a few ingredients are needed, and you may already have them in your freezer or pantry.
Step 1 – Gather Your Ingredients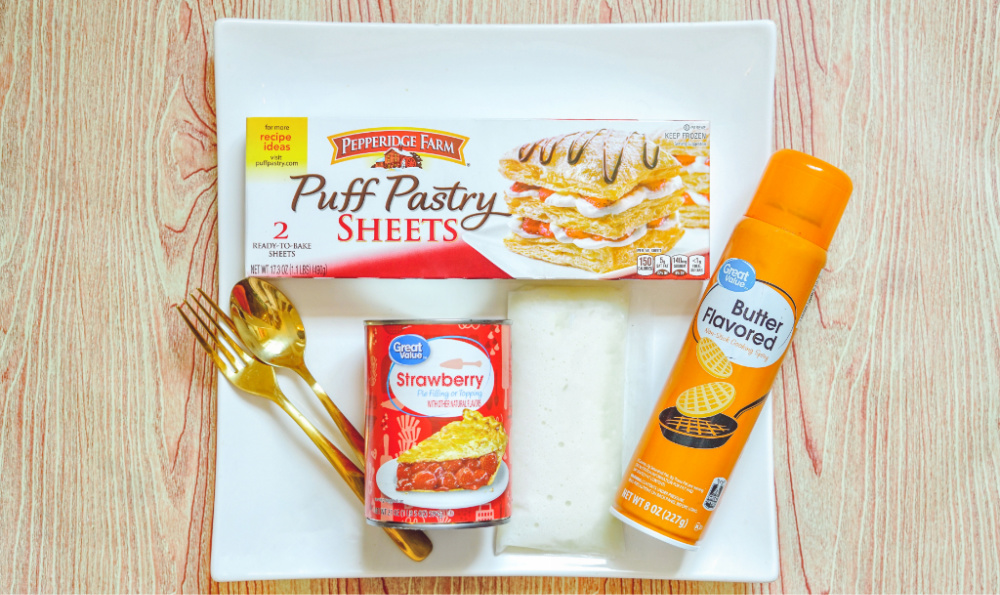 Disclosure: We are a participant in the Amazon Services LLC Associates Program, an affiliate advertising program designed to provide a means for us to earn fees by linking to Amazon.com and affiliated sites.
For this EASY air fryer strawberry turnover recipe, you will need:
Step 2 – Lay out the puff pastry & cut into 4 squares.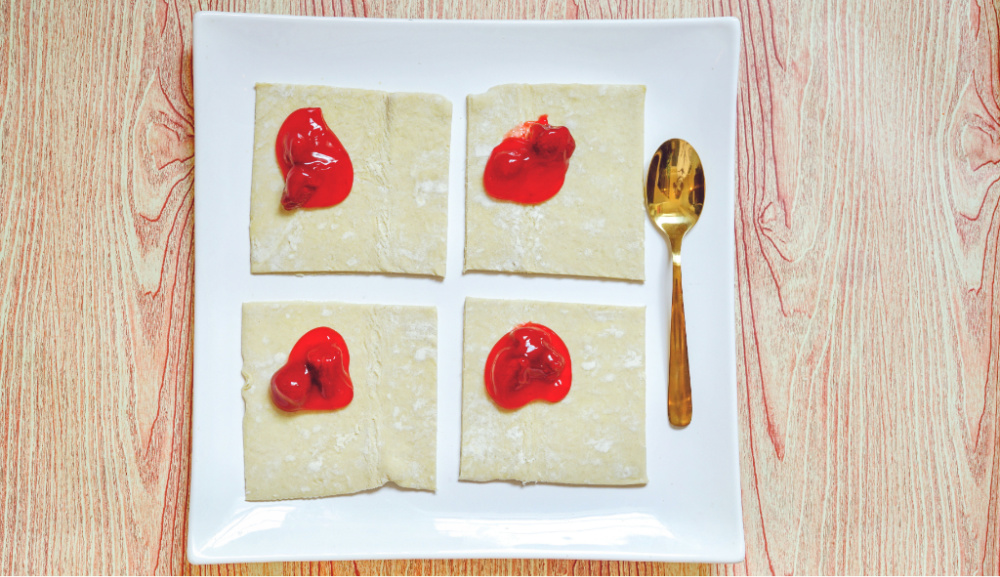 Step 3 – Place one large spoonful of strawberry filling on the corner of each square. You don't need too much! A little goes a long way.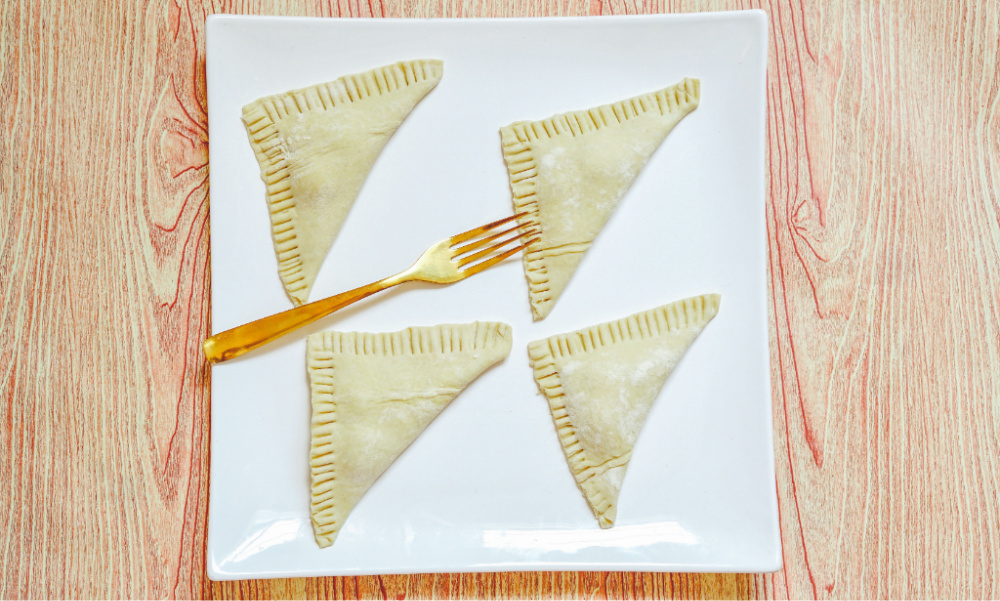 Step 4 – Fold into a triangle shape & press edges together with a fork.
Step 5 – Spray with cooking spray.
Step 6 – Place in the air fryer and fry for 15 minutes at 350 degrees. Remove from the air fryer and allow the strawberry turnovers to cool. When the strawberry turnovers have cooled completely, add some icing.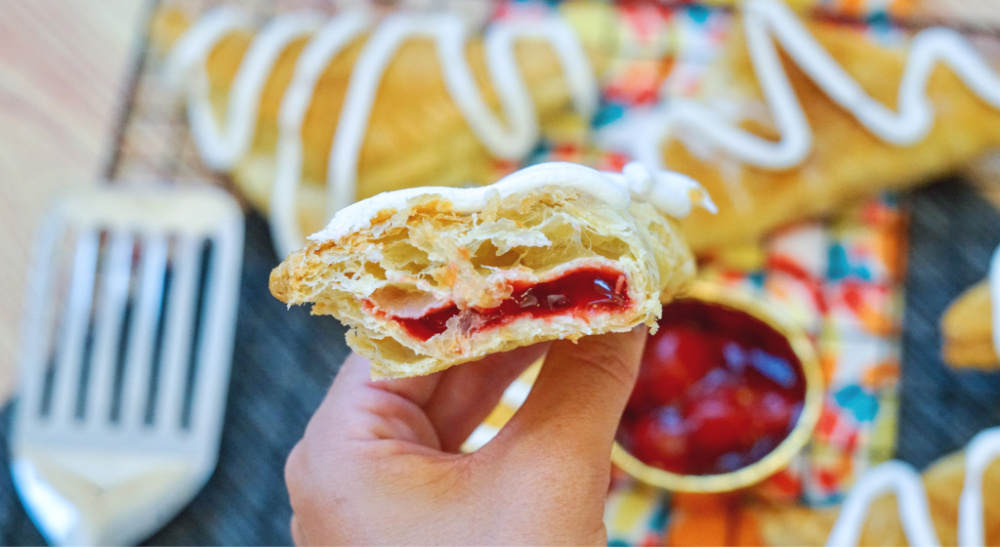 Step 7 – Serve and enjoy!
PS: Looking for a great air fryer? We have this one from Phillips, and it has held up to a ton of use so far. We use for sausages, pizza rolls, fries, chicken, perogies, veggies, and lots more. Highly recommend!
More Summer Treat Recipes to Try:
Make a Summer S'mores Kit – The kids and I had so much fun making these and giving them out, and I love that they can be made with just a few ingredients – perfect for last-minute gift-giving! I even included a free printable label template for this quick and easy gift.
Banana Chocolate Smoothie Pops – This would be a great recipe to use if you happen to have lots of ripe bananas on-hand and need to use them up quickly. Since the treats are homemade, you can control the quality of the ingredients used, and make them as chocolatey as you would like!
Make Your Own Ice Cream in a Bag – Making your own ice cream in a bag is definitely a great activity to include on your list of What To Do With The Kids This Summer!! It's super quick (takes about 5 minutes) and it's VERY easy to do! Also? Super FUN!!!