I'm sharing #purclean #TideThat as part of a Tide® sponsored series for Socialstars™.
The Summer season means it is time for lots of homemade frozen treats to stay cool! These homemade banana chocolate smoothie pops are a family favorite. They are quick to make and they are delicious! If you have any leftovers after filling the ice pop molds, you can drink it up as a refreshing smoothie too. Yum! This would be a great recipe to use if you happen to have lots of ripe bananas on-hand and need to use them up quickly. Since the treats are homemade, you can control the quality of the ingredients used, and make them as chocolatey as you would like!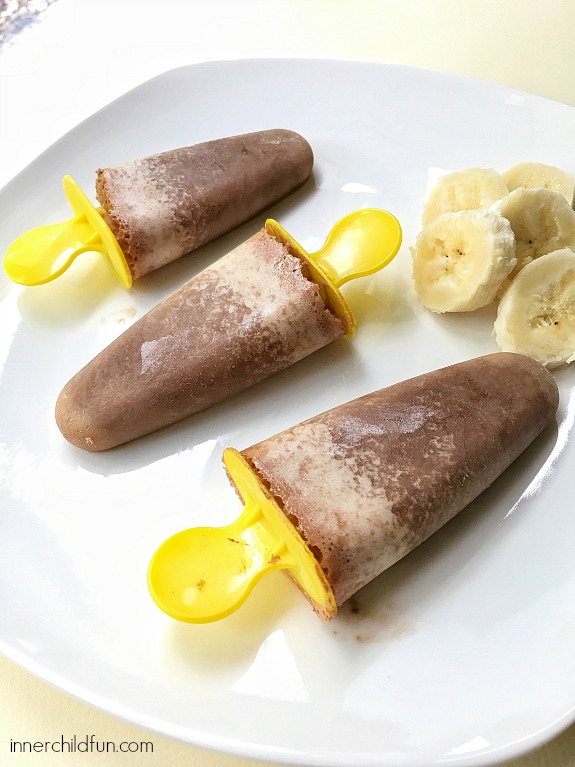 To Make Banana Chocolate Smoothie Pops, you will need:
6-8 ice cubes
1 ripe banana
1/2 cup plain Greek yogurt
splash of milk
chocolate syrup (to taste)
Add the ingredients to a blender and blend until smooth. Fill up ice pop molds and place in the freezer for 2-3 hours or overnight. Once the pops are completely frozen, carefully remove from the molds. Serve immediately. Makes 6-8 frozen smoothie pops.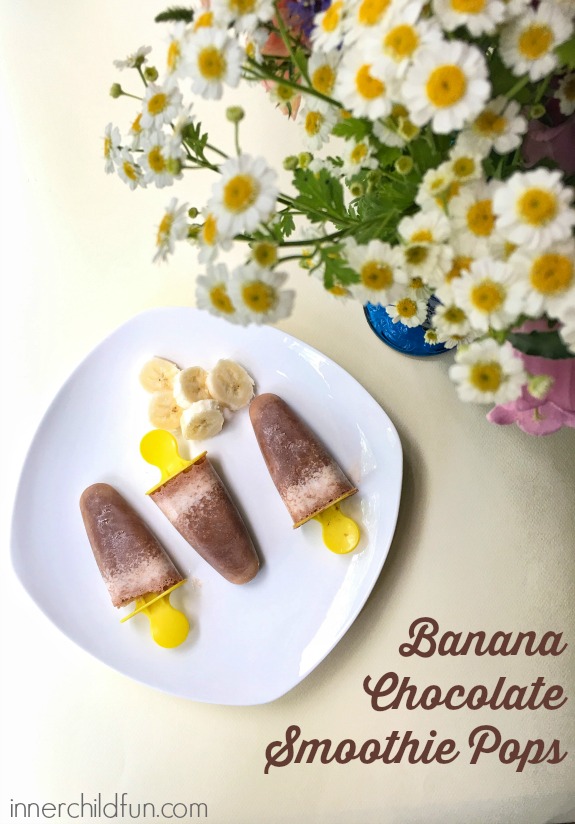 Tide purclean™ Keeps Clothes Looking Great!
Whether we are enjoying these Banana Chocolate Smoothie Pops, watermelon slices, corn on the cob, or homemade s'mores treats, some of our favorite Summer treats can also make quite a mess! Thankfully, there is Tide purclean™ to help clean up those unavoidable stains on our clothes, cloth napkins, and tablecloths! Tide purclean™ is the first bio-based detergent with the cleaning power of Tide®! Tide purclean™ is a greener alternative that is better for the environment due to a formula that is made with 100% renewable wind power electricity. It is produced at a zero manufacturing waste to landfill site, and comes in a 100% recyclable bottle. I especially love the honey lavender scent because it keeps our clothes smelling extra fresh!

More Frozen Treats to Try: