Are you staying at home? Looking for a little something fun to do with the family?? Here's a simple game to play with family or household members during quarantine at home! Just download the Quarantine Charades Game printable and play. This game is sure to lead to lots of good laughs! It is quick and easy to play too.
Tip – You may also want to check out this handy list of Creative Activities for Staying at Home with Kids.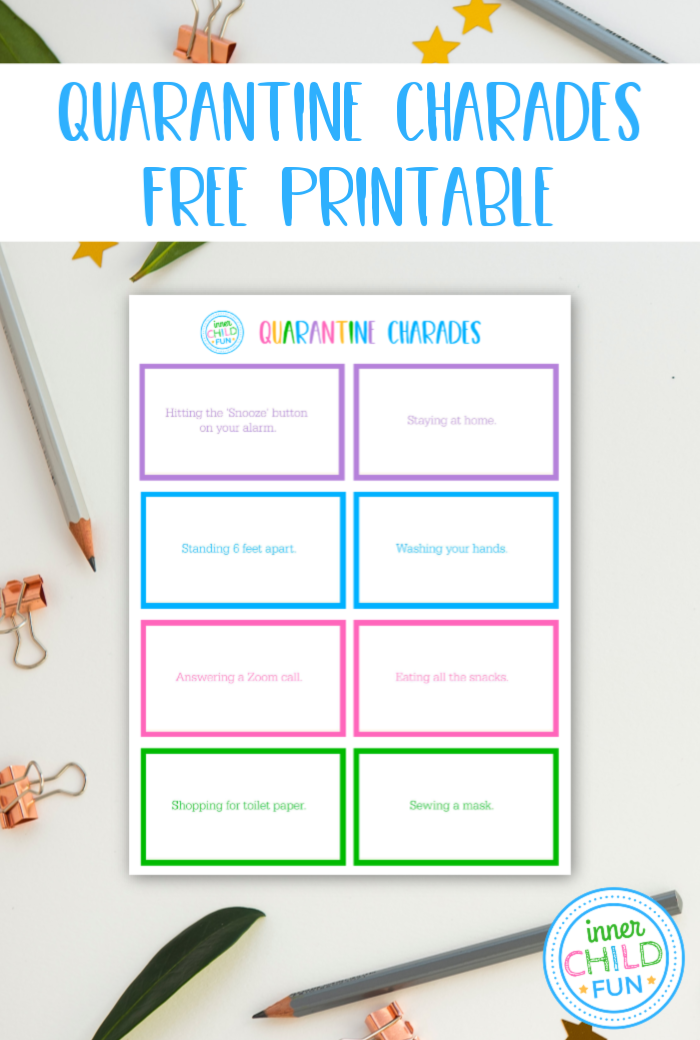 To play Quarantine Charades, you will need:
Disclosure: We are a participant in the Amazon Services LLC Associates Program, an affiliate advertising program designed to provide a means for us to earn fees by linking to Amazon.com and affiliated sites.
How to Play Quarantine Charades:
To play Quarantine Charades, everyone should wash their hands for at least 20 seconds. Next, download and print the template below. Use scissors to cut out the cards and place them face down in the center of a table. Players are divided into two teams. The youngest player goes first and picks the card from the top of the pile. Set a timer for one minute. The player acts out the saying on the card while the teammates try to guess before time runs out. If the team has a correct guess, they earn one point. When time is up, the second team has its turn. The team with the most points wins!
Get the Free Printable
Download the printable below, print it out, and you'll be ready to play!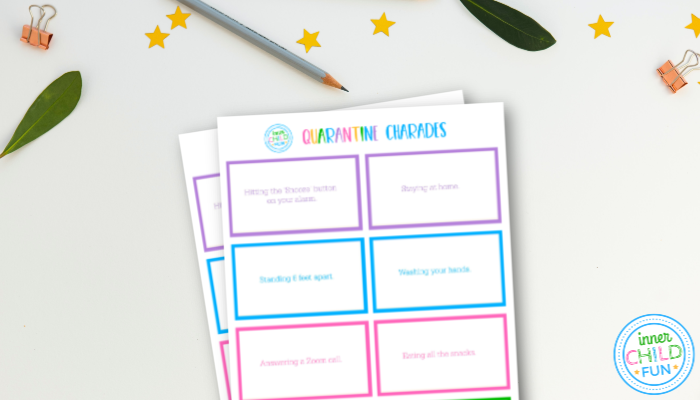 Get the Free Printable Game Here
More Fun Activities for Staying at Home:
Things to Do with Your Toddler at Home — Our favorite resources for creative stay-at-home activities, and lots of learning fun too.
Frozen 2 Activity Packet Printable – Did you see that FROZEN 2 is currently available on Blu-ray, DVD, Digital Download and can be streamed on Disney+?? This is great news for families at home during quarantine! I'm so excited to share this collection of free printables with coloring pages, mazes, bookmarks, and more!
Cabin Fever Boredom Busters – perfect cure for any time you may be stuck indoors! Keeping the kids entertained at home is not always an easy task, but these activities use common household items and the setups are simple.