After a LOT of hard work behind-the-scenes for the past several months, I'm so excited to finally announce something — I have a new coloring and activity book for kids coming out December 17!!!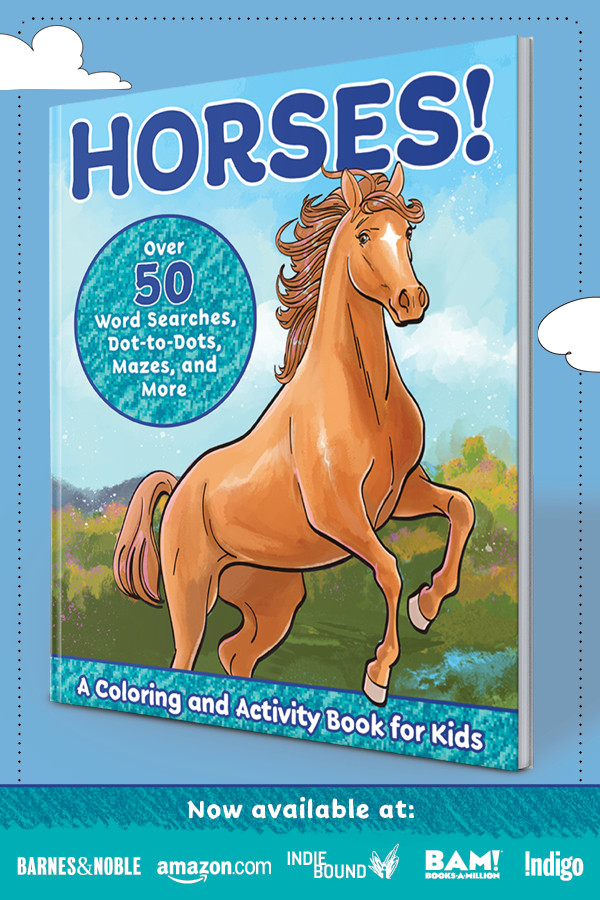 Disclosure: We are a participant in the Amazon Services LLC Associates Program, an affiliate advertising program designed to provide a means for us to earn fees by linking to Amazon.com and affiliated sites.
Introducing my new coloring and activity book for kids – Horses!
HORSES is filled with creative coloring pages, mazes, connect-the-dots, and there are interesting facts about horses for kids at every turn. You can learn more and see it here: https://amzn.to/2BA8uqN
Lehigh Valley friends, please order your copy through Let's Play Books and help support a local family-owned business! Mark your calendars because we have a fun craft and coloring event scheduled for 4-6pm on December 17, 2019 at Let's Play Books. Come join us!
Over the coming weeks, I'll be sharing sneak peeks on the Inner Child Fun Facebook page, Instagram, and a whole lot more so you can get excited right along with me. Stay tuned!
More Books for Kids to Explore: