These Dala horse ornaments pay tribute to the traditional Swedish handicraft with one important difference. Rather than being carved from wood, these Dala horse ornaments are made from paper using a free printable template that I'm sharing with you (for personal use only, please)! You can print and decorate the horses however you would like. Scroll down to see how to make these festive ornaments.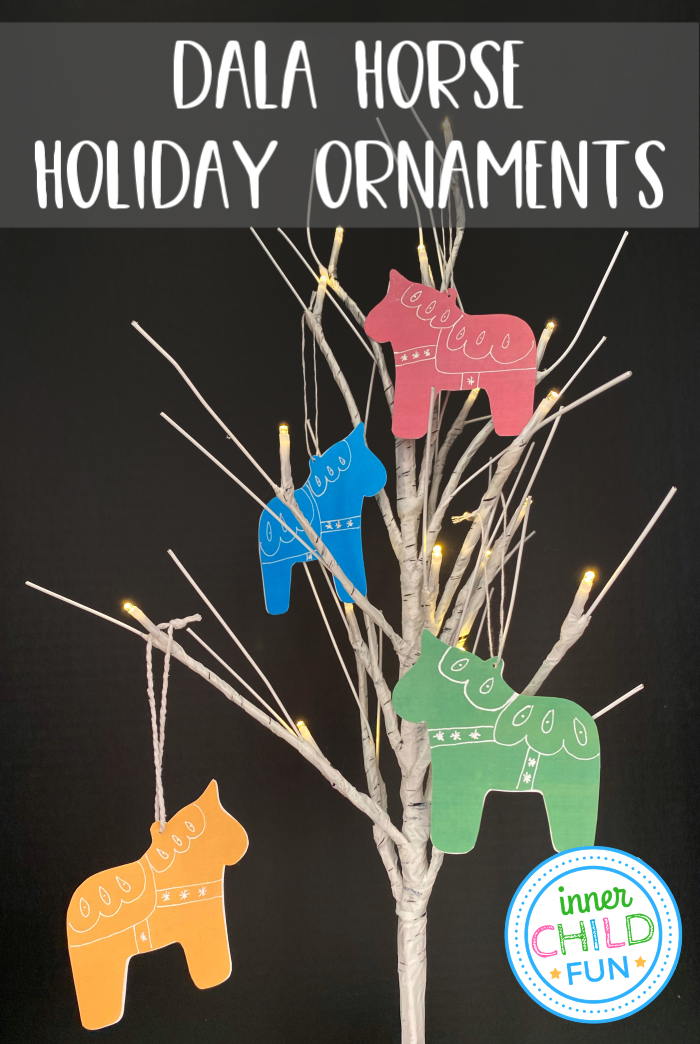 To make your Dala horse ornaments, you will need:
Disclosure: We are a participant in the Amazon Services LLC Associates Program, an affiliate advertising program designed to provide a means for us to earn fees by linking to Amazon.com and affiliated sites.
Printable Template (see below)
Gel Pens (black or white gel pens work best)
Cut along the solid lines on the template. Fold carefully along the dotted lines to form the front and back of the Dala horse. Next, add some glue stick to attach the front and back together. Then, use scissors to carefully cut along the outline of the Dala horse.
After the ornament is cut out, use a gel pen to decorate and add details however you would like. Traditionally, a saddle with a petal pattern is very popular. You could add a bridle or reins too! Be sure to decorate both sides of your ornament.
Lastly, use a mini hole punch and thread through some string to hang your ornament for display!
Get the Printable Dala Horse Ornaments Template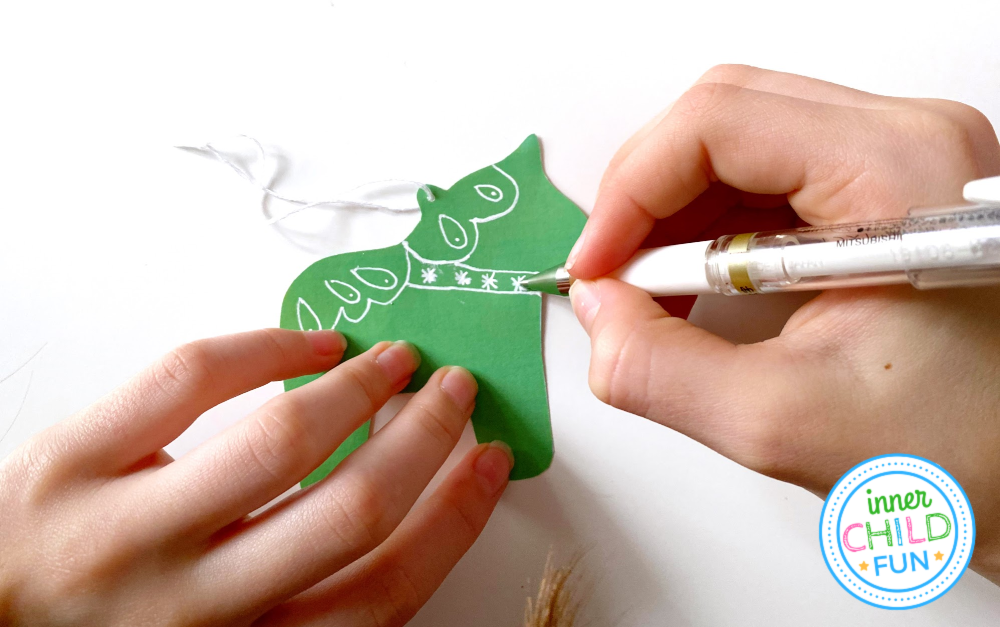 If you like horses, you'll love my new coloring and activity book!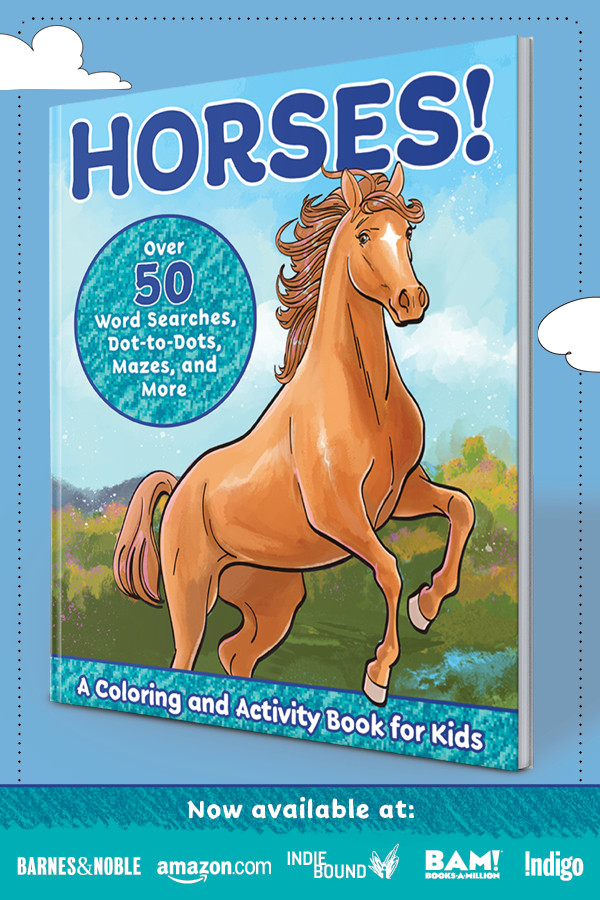 HORSES! is an activity book with over 60 pages full of coloring and games about horses for kids ages 4–8. Children can use their imaginations to bring the horse pictures to life with their favorite colors. Gallop through mazes, connect-the-dots, and more―there are interesting facts about horses for kids at every turn.
This coloring book of horses for kids includes:
Blue ribbon breeds―Learn about all kinds of breeds, from strong Belgian draft horses for heavy farm work to little Caspians for kids to ride.
Leaping into action―See all the different jobs and activities horses can do. For instance, miniature horses can be service animals for people with disabilities!
Activities galore―Jump into a variety of activities about horses for kids: mazes, dot-to-dots, word searches, spot-the-difference, and plenty of pages to color.
With tons of activities about horses for kids, this book will provide hours of fun for any horse-crazy child!
More Holiday Ornaments You Can Make: