Last week, Colin received his first school report card. He is doing very well and I am so proud of him! In the narrative section of the report card, his teacher encouraged us to continue practicing sight words at home. I have been using the classic method of folding in, but he has become incredibly bored with it. Admittedly, I have too. Yesterday, I decided to take his learning to a playful level by setting up an invitation to create Sight Word Ornaments. Not only did he love it, but he immediately mastered several words he had been struggling with for weeks.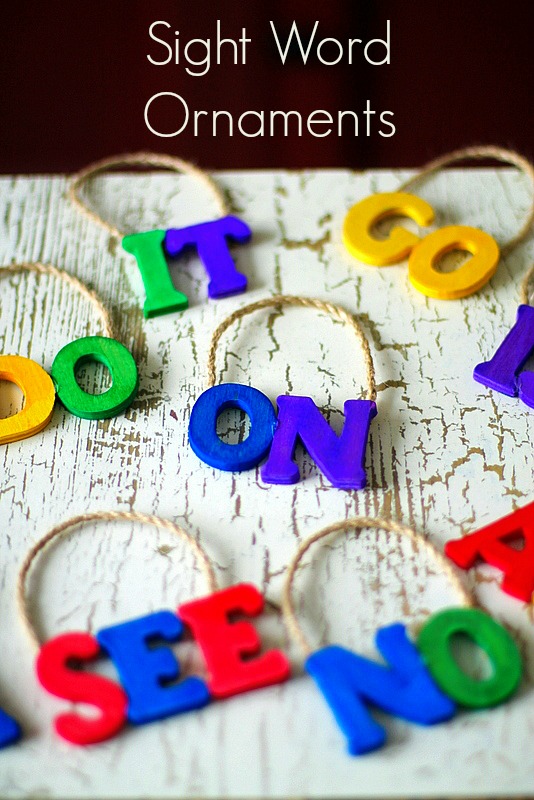 NOTE: This post contains affiliate links. All opinions are my own.
To create Sight Word Ornaments, you will need:
Directions:
1. Using Liquid Watercolors, dye the unfinished wood letters. I did this by swirling the letters around in little cups of dye, then placing them on a cookie sheet lined with paper towel. This method is almost identical to dying Easter eggs! Allow the letters to dry for 8-12 hours.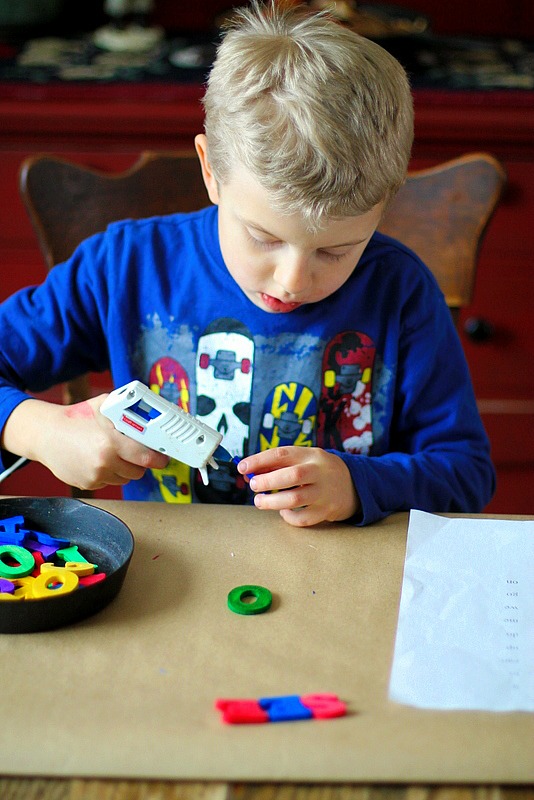 2. Using your child's sight word list as a guide, invite him to spell out words using the colorful letters. Colin is a very responsible and careful Kindergartner, so I completely trust him with the hot glue gun. I showed him how to use just a dot, not a lot of hot glue to stick the words together.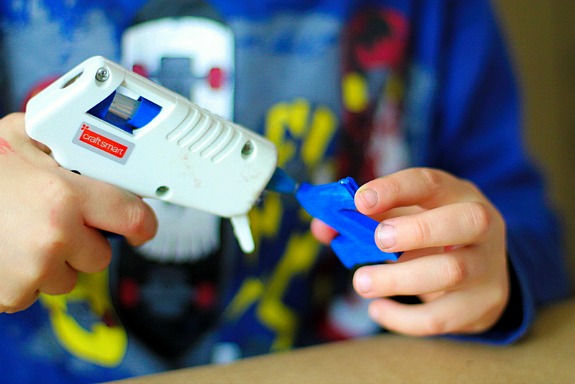 3. When the words have dried, use the hot glue gun to attach a piece of twine to the back of each ornament.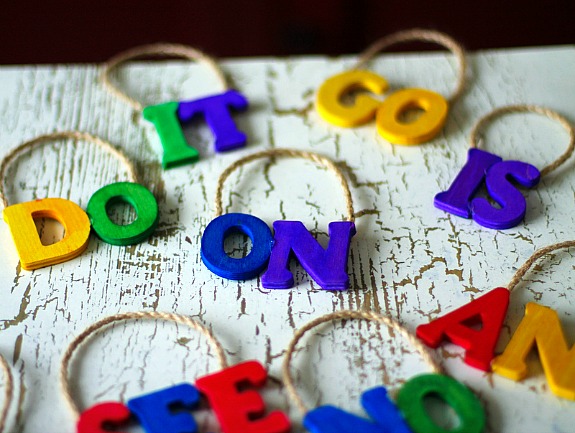 Ask your child to read the sight word before hanging the ornament on the tree. Colin's miniature Christmas tree is accessible to him, so he is able to decorate again and again. This method of learning is awesome for children who are very visual and kinesthetic learners. I was simply blown away by how quickly Colin learned the sight words that had been giving him trouble. Additionally, the ornaments are super cute and colorful! What a great way for children to continue learning over Christmas break!