These spider web ornaments are perfect for a last-minute crafting activity for Halloween! They are very quick and easy to make. Why not craft up a bunch of these and string them together to make a festive garland for your next Halloween party? Scroll down for a materials list and a detailed step by step video tutorial.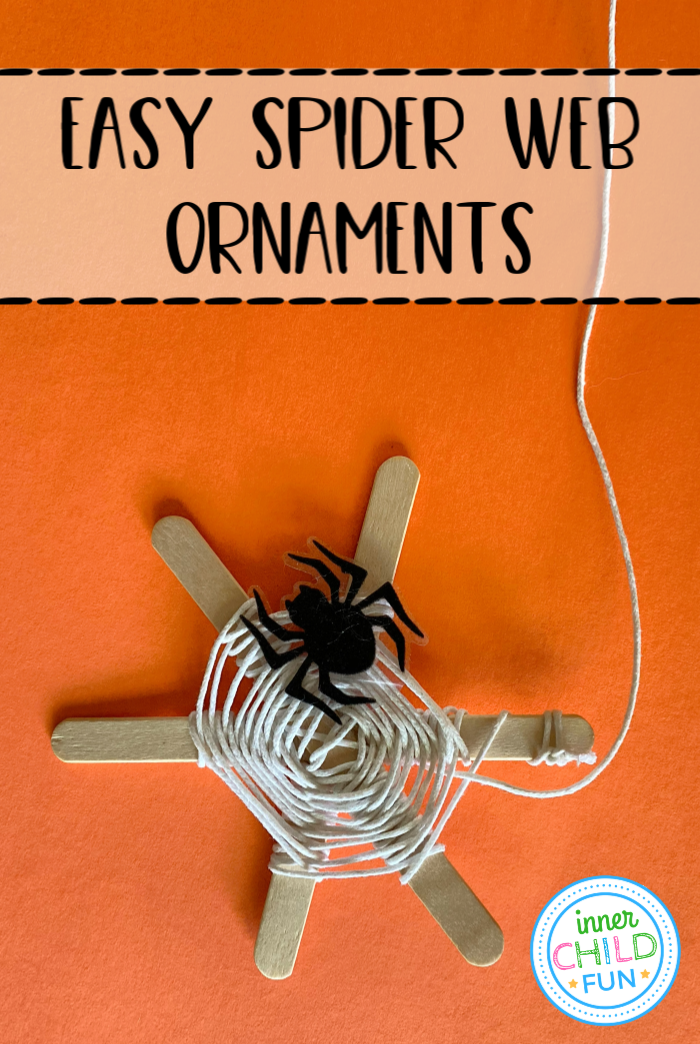 To make your spider web ornaments, you will need:
Disclosure: We are a participant in the Amazon Services LLC Associates Program, an affiliate advertising program designed to provide a means for us to earn fees by linking to Amazon.com and affiliated sites.
Since these are so simple to make, it would be a great classroom craft to do with a group of kids. This is a fun project for working on developing listening skills, pattern recognition, and fine-motor skills!
Tip – To make the process even easier, I would recommend gluing the crafts sticks into place ahead of time. The kids could do this the day before using school glue. Alternatively, if you are short on time, an adult could glue the craft sticks together ahead of time using a hot glue gun.
Here is a short video to show how to make your spider web ornament:
Clara, age 11, shows how to make this spider web ornament with step by step instructions.
More Halloween Crafts for Kids:
The Best Spider Crafts for Kids – These projects are sure to add an element of spookiness to your Halloween decor. They would be a spooktacular addition to any Halloween party too!
Easy Halloween Treats Kids Can Make – Here are three fun ideas that use items you probably already have in your pantry! These treats would be perfect to give to family or friends.
Chalk Pastel Silhouette Halloween Art Project – You could use several different Halloween-themed subjects for these silhouettes, including bats, cats, spiders, witches, and more! Use pre-cut shapes available at any craft store, or cut out your own creations.