If you are looking for an inspiring art book, get yourself a copy of The Artful Parent by Jean Van't Hul. We have been enjoying Jean's book for years. However, now that the Revised Edition has recently been published, we have fallen in love with The Artful Parent all over again!! We adore so many of the projects featured in this book! In particular, this easy paper marbling project is one of our all-time favorites.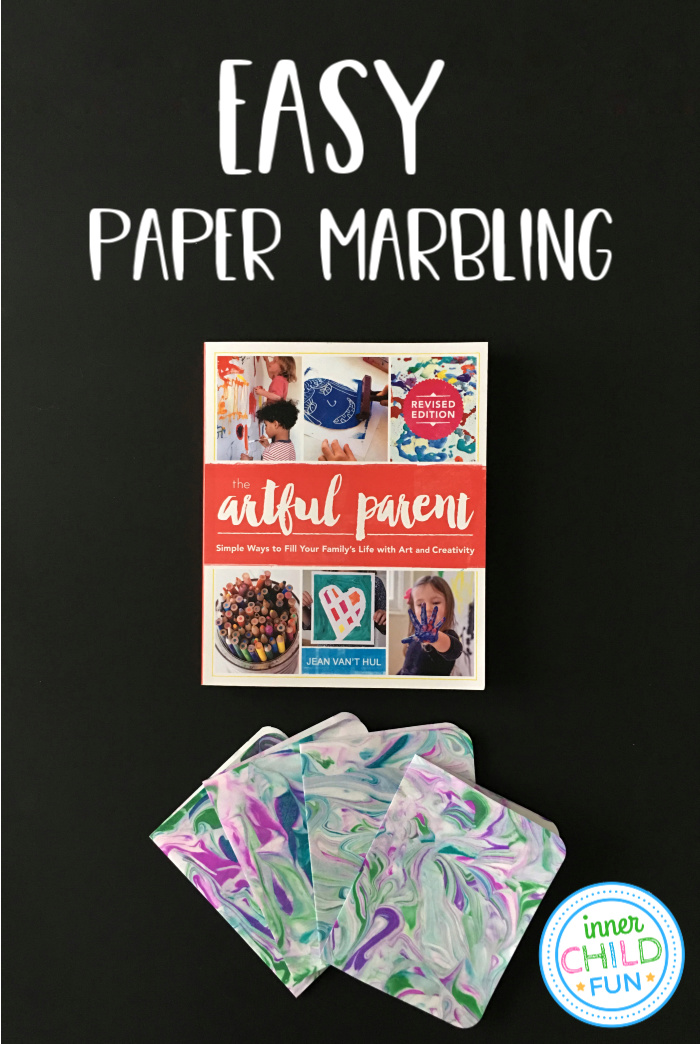 For this easy paper marbling, you will need:
Disclosure: We are a participant in the Amazon Services LLC Associates Program, an affiliate advertising program designed to provide a means for us to earn fees by linking to Amazon.com and affiliated sites.
Paint Scraper or a piece of cardboard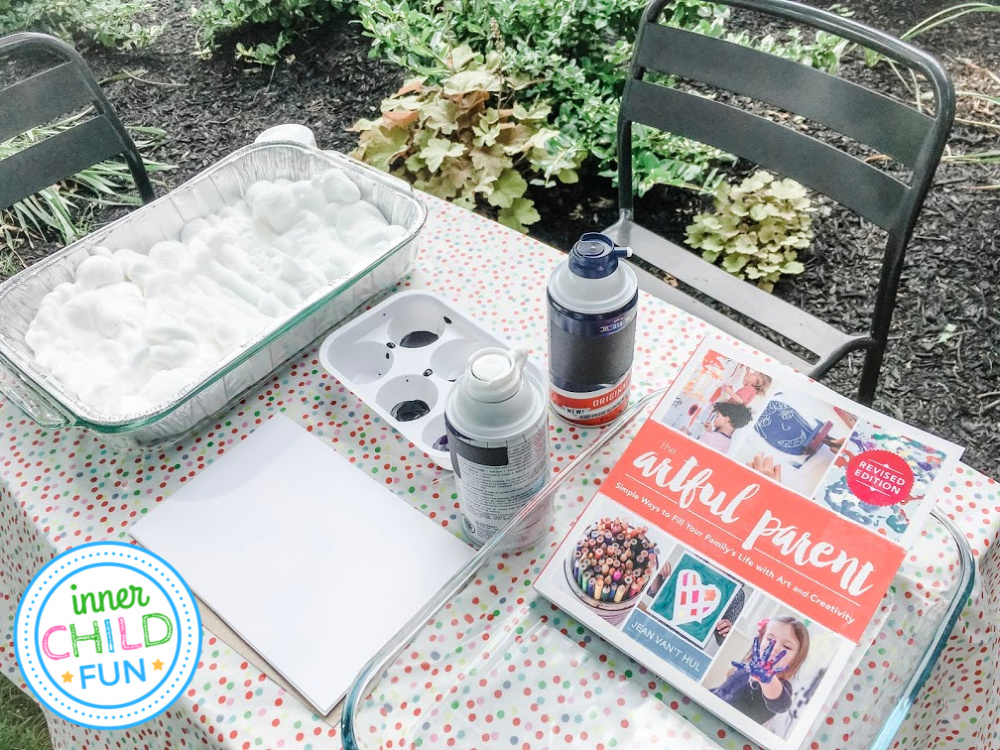 My kids love to paint, so this project is always a big hit with them!! They made dozens of prints in one afternoon and used the paper to create journal covers to give to their friends. I love how each one is unique!
Start by filling the baking dish with a layer of shaving cream.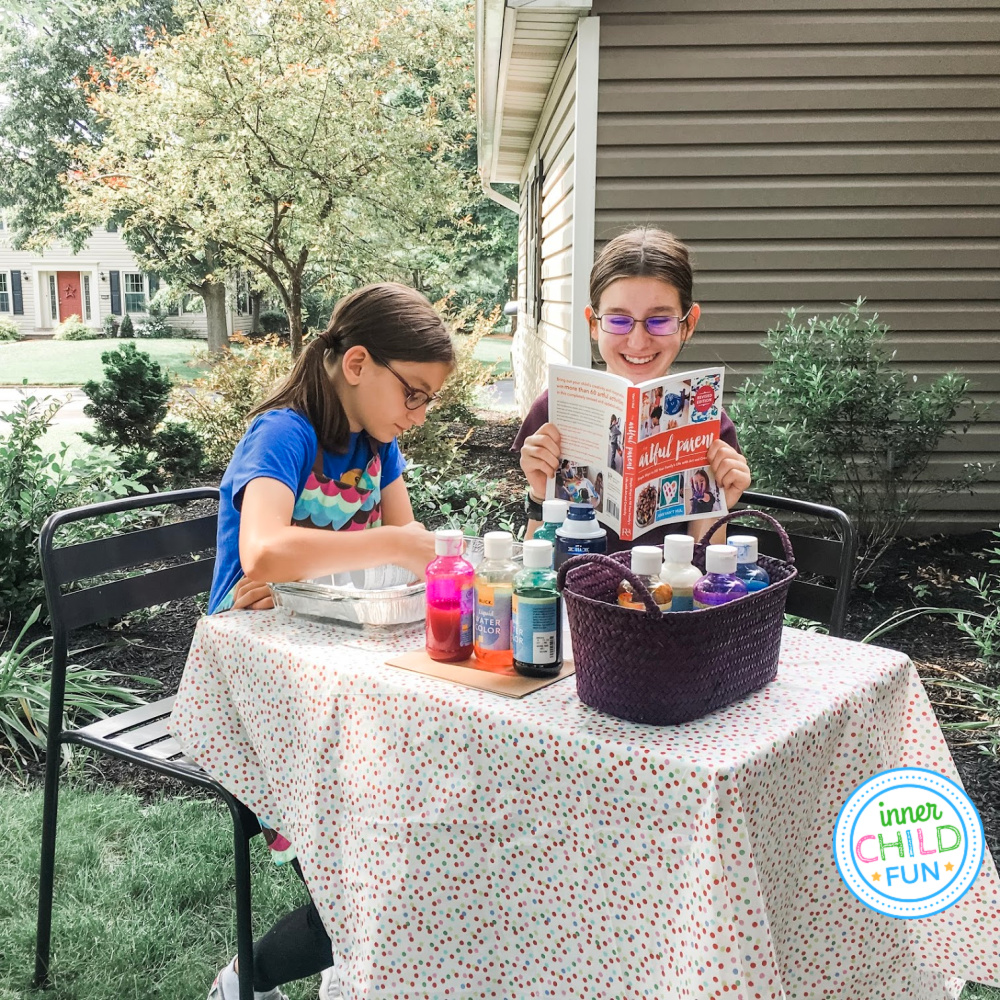 Next, invite your child to add drops of liquid watercolors on top of the shaving cream using an eyedropper. Your child can use a craft stick to swirl the paint around to create a unique pattern!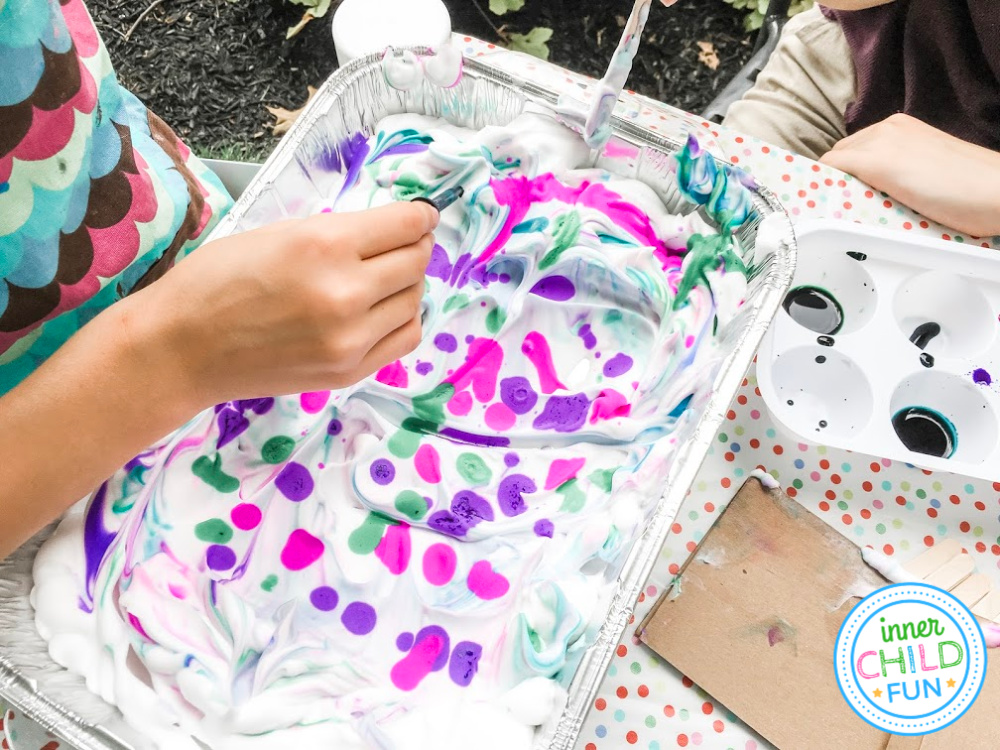 Place a sheet of cardstock paper on top of the shaving cream and press down slightly to ensure the paper makes contact with the shaving cream. Peel the paper off, and the paper should still have shaving cream on it. However, use a piece of cardboard to scrape off the remaining shaving cream and your beautiful print will be revealed underneath! Like magic!!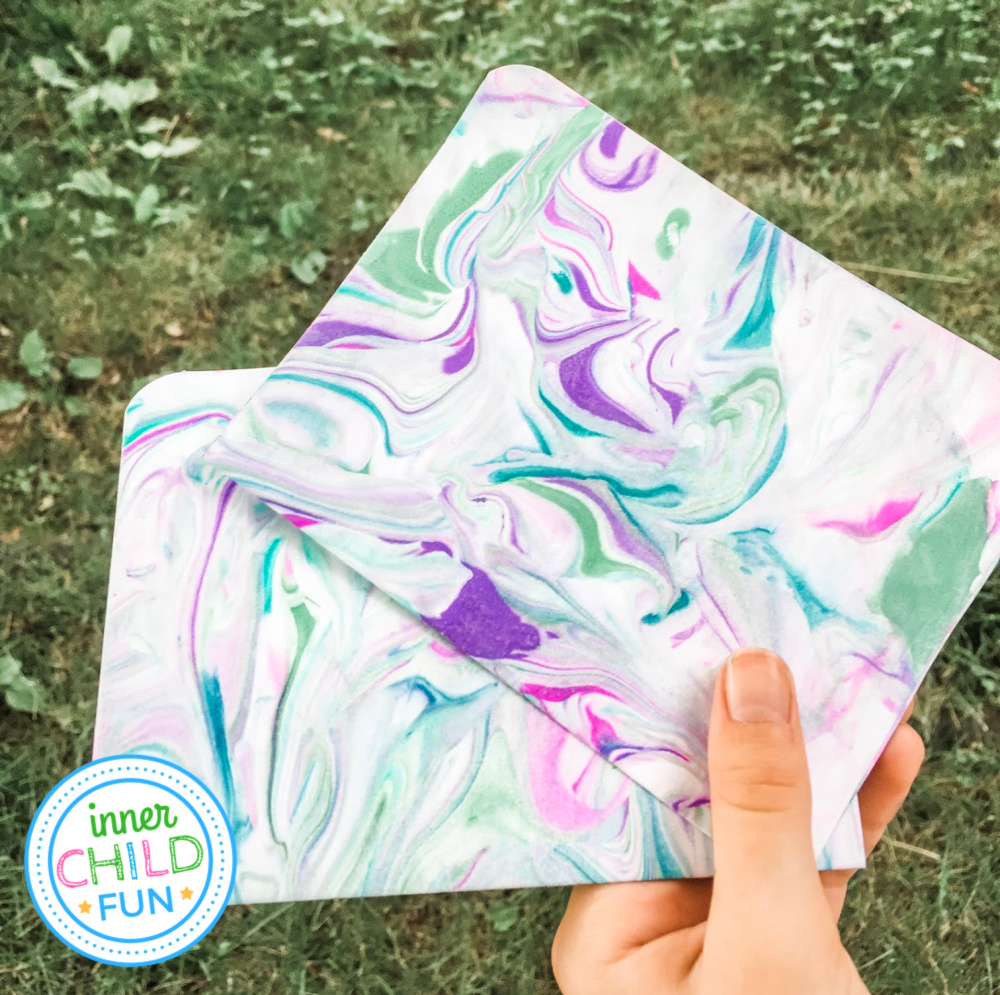 Swirl the paint around again and make more prints. Eventually, you can add more shaving cream and start with fresh paint again.
The paper only takes a few minutes until it is dry. Your child can make bookmarks, notecards, journal covers, gift tags, and more using this colorful paper!
This is just one example of the many creative projects featured in The Artful Parent by Jean Van't Hul! The Artful Parent is full of inspiring ideas for fostering creativity and connection in your kids. We find ourselves referring to her book often for tips to make time for art and ideas for setting up artful invitations. Jean's book has helped our family make amazing memories (and projects) together!! You can get your own copy on Amazon or place your order through a local independent bookstore like Let's Play Books.
More Art Ideas for Kids: