Add a little learning to your long President's Day weekend with this fun twist on an old game. It's so fun, your kids may not even notice that they are learning!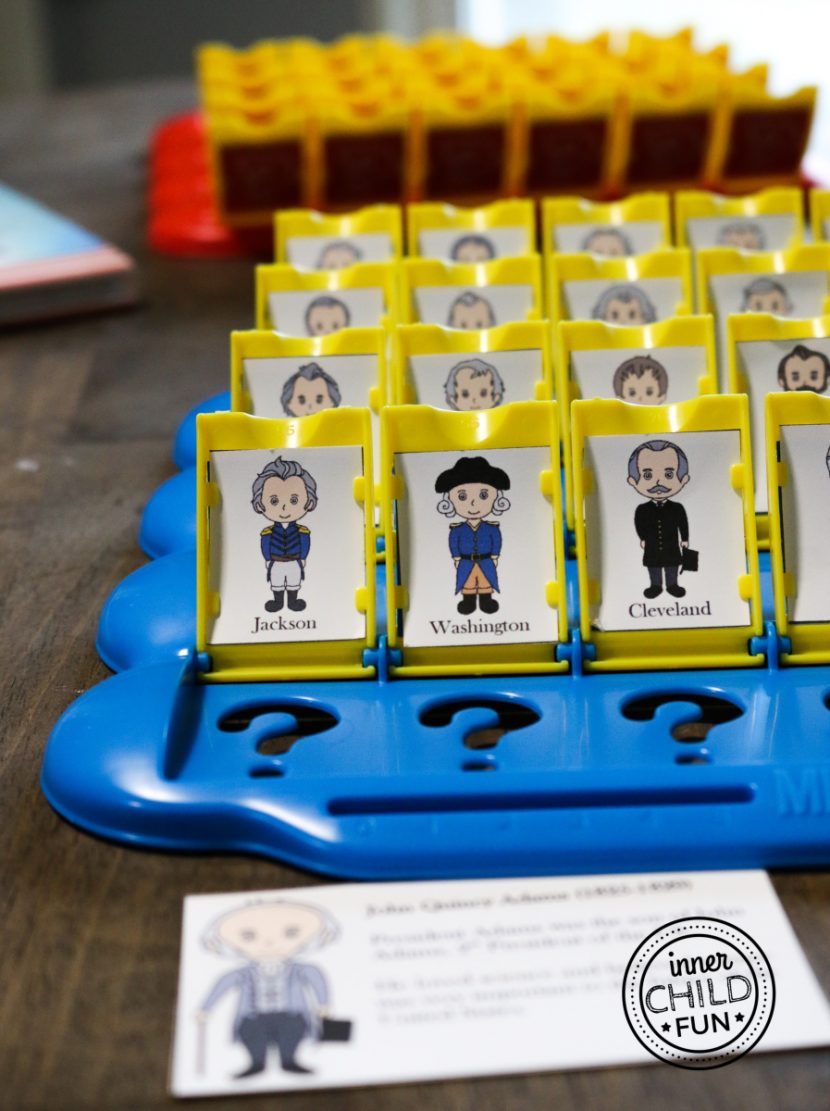 One year I came across the Gettysburg Address read by Jeff Daniels. It happened to be the day before President's Day about a decade ago. I was so moved by the reading that I looked up other famous speeches and we drank cocoa while listening to Morgan Freeman read the Declaration of Independence. Since then it has become a tradition to listen to the writings of famous presidents as they voice their hopes and dreams for the future of these United States.
These speeches are easy to find. A simple google search can take you back to when Lincoln was declaring freedom for all mankind, or when Kennedy declared "Ask not what your country can do for you…"
For this President's Day, I wanted to add a bit more education to our extra day off, so I devised this twist on an old classic game. Below are printables so you can join in the fun. These are the books we have been reading to go along with this unit:
Download the Free Printable
For personal use only. To create this printable, clipart was purchased from Zip-A-Dee-Doo-Dah Designs on Teachers Pay Teachers.
How to Use:
You can use these printables to replace the existing cards on your Guess Who? game by Milton Bradley (I have an old copy of the game I found at a thrift store that I use for this purpose). Print two copies of pages 2-3 to have your pick of presidents for the game board. Use the first 24, the last 24, or your favorite 24 to bring the game board to life with real historical figures. Then print out one copy of the rest of the pack. We just slid the cards right over the existing Guess Who? cards so the board was ready to use right away. My boys loved it! Made for kids of all ages, the little ones can ask simple questions ("Does your guy have a beard?") and the older ones can use the fact cards to get to the deeper trivia about our presidents. I loved playing with my 7-yr-old son. However, he kicked my butt. Haha!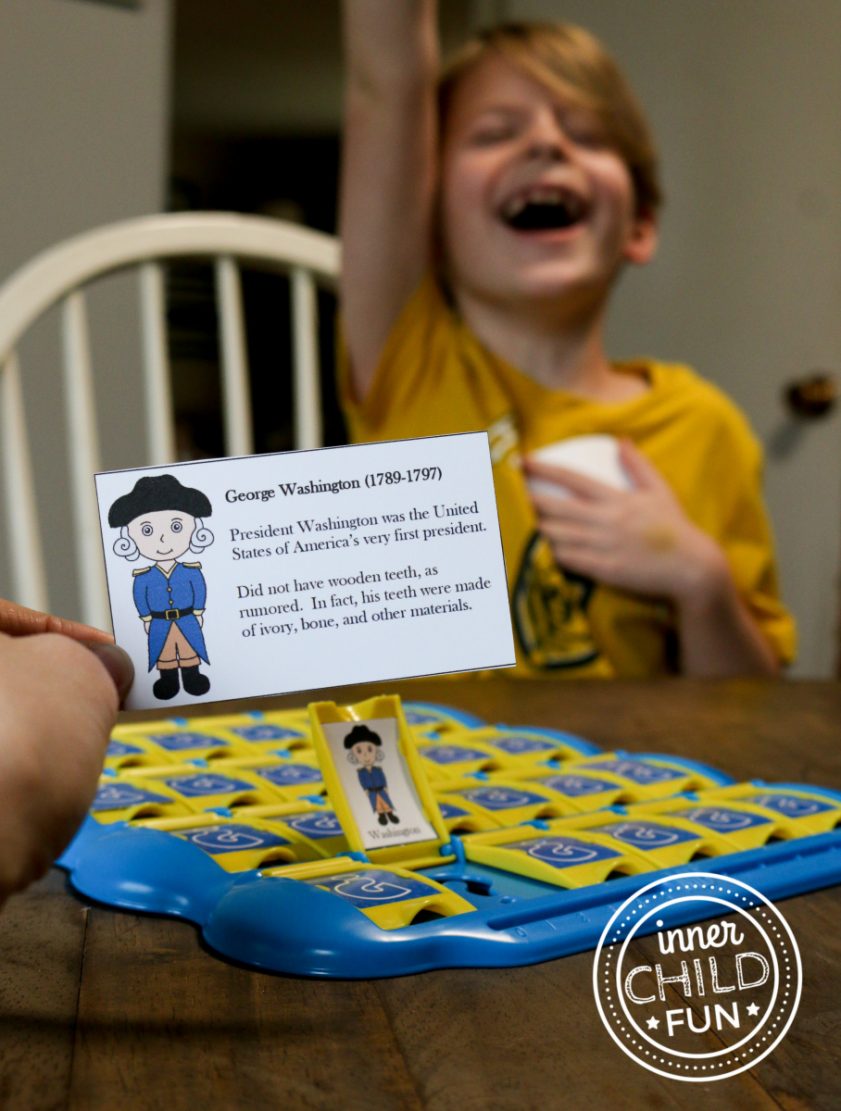 I hope you enjoy this new twist on this classic, fun game! Happy President's Day and God bless America!
More Learning Activities to Explore: