Learning how to weave a pencil cup is an easy craft that is perfect for older kids! These woven pencil cups can be quite useful during the back-to-school season. They are also handy anytime you need a bit of colorful organization in your office. Here are step-by-step instructions for how to weave a pencil cup!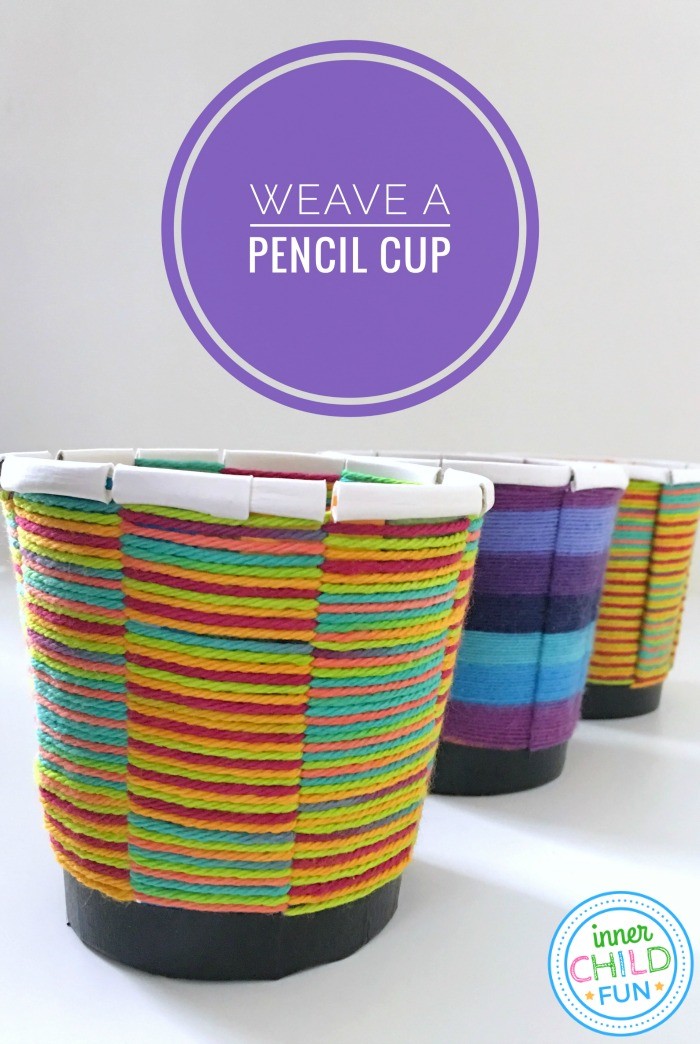 To weave a pencil cup, you will need:
Disclosure: We are a participant in the Amazon Services LLC Associates Program, an affiliate advertising program designed to provide a means for us to earn fees by linking to Amazon.com and affiliated sites.
Yarn (variegated colors work best!)
To begin, use scissors to cut the cup into a total of 9 spokes. To keep the spokes evenly spaced, start by cutting the cup into thirds, and then cut each piece into three pieces.
Next, tie the end of a ball of yarn to one of the spokes. Tuck the end with the knot into the cup.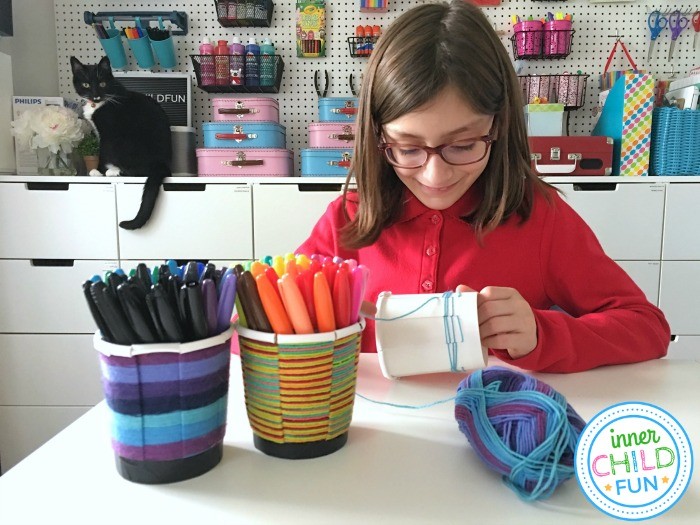 After the yarn is attached to the cup, weave the yarn in and out of the spokes. After a few rounds of weaving, gently push the yarn to the bottom of the cup to keep the weaving tight. Weaving can take a bit of time, so go slowly and be patient!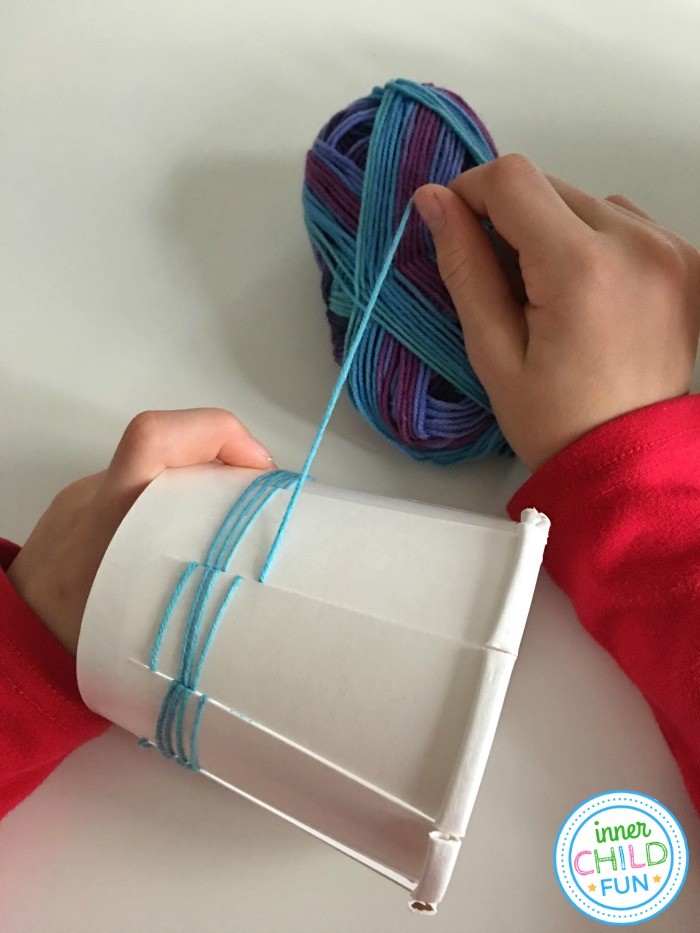 Once the yarn is woven to the top of the cup, tie another knot to secure the weaving in place. Carefully tuck the end of the yarn into the cup.
Fill the woven pencil cup with pens, scissors, markers, and of course – pencils!
More Back-to-School Crafts for Kids: