Busy getting the kids ready for school? Here are some easy school supplies the kids can make and clever ways they can add some creative touches to school supplies they already own using common household items. Most of these materials can also be found at the dollar store!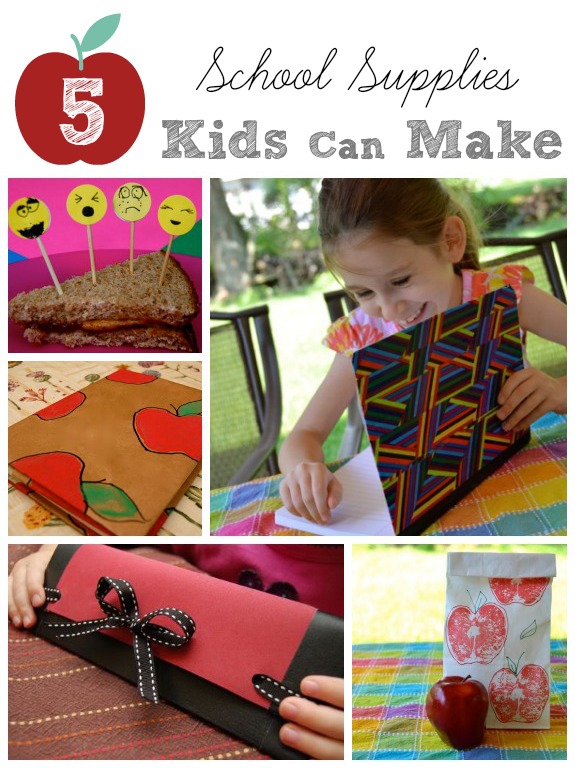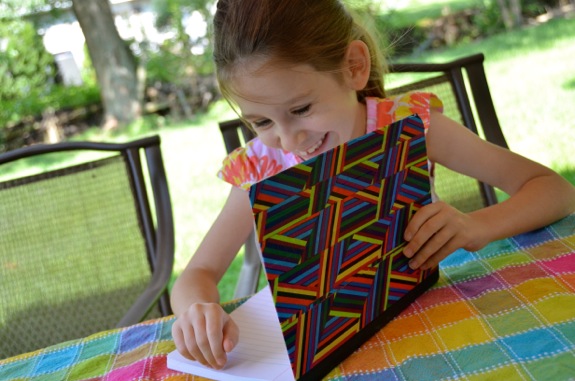 1. Modern Notebooks and Matching Pencils or Pens — Invite the kids to cover plain composition notebooks, mechanical pencils or pens in patterned duct tape!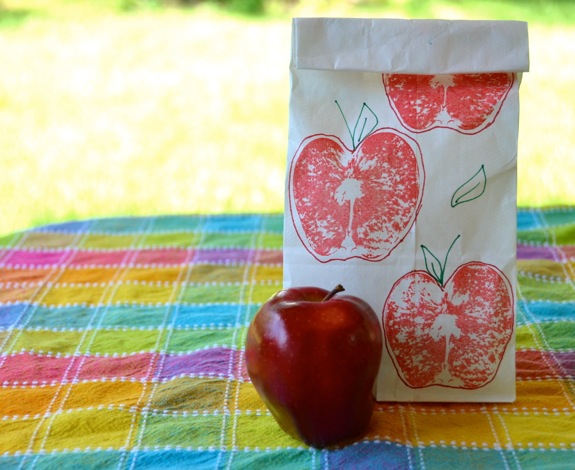 2.  Apple Stamped Lunch Bags — Kids can stamp paper lunch bags with cut apples. Perfect for back-to-school!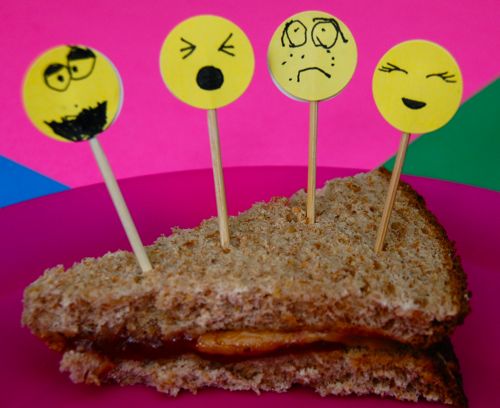 3. Smiley Sandwich Picks — An easy way to add some fun to any lunch! Kids can draw faces on color coding labels to make their own smiley sandwich picks.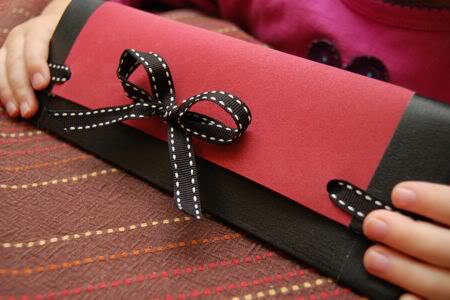 4. No Sew Pencil Case — For a pencil case that can withstand the test of time, craft one up using sheets of craft foam and duct tape. Click here for the full tutorial.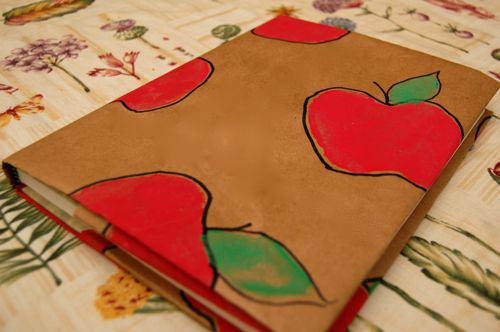 5. Book Covers — One of the most popular first homework assignments many kids have is to cover their books. Here's an easy way to make your own book covers from recycled grocery bags!
Have fun!!