These creative ways to foster gratitude in kids can help cultivate a sense of appreciation for life's simple pleasures. It's never too early to start encouraging your kids to express thankfulness and gratitude. Here are five of our favorite ways to live a life of gratitude all year long!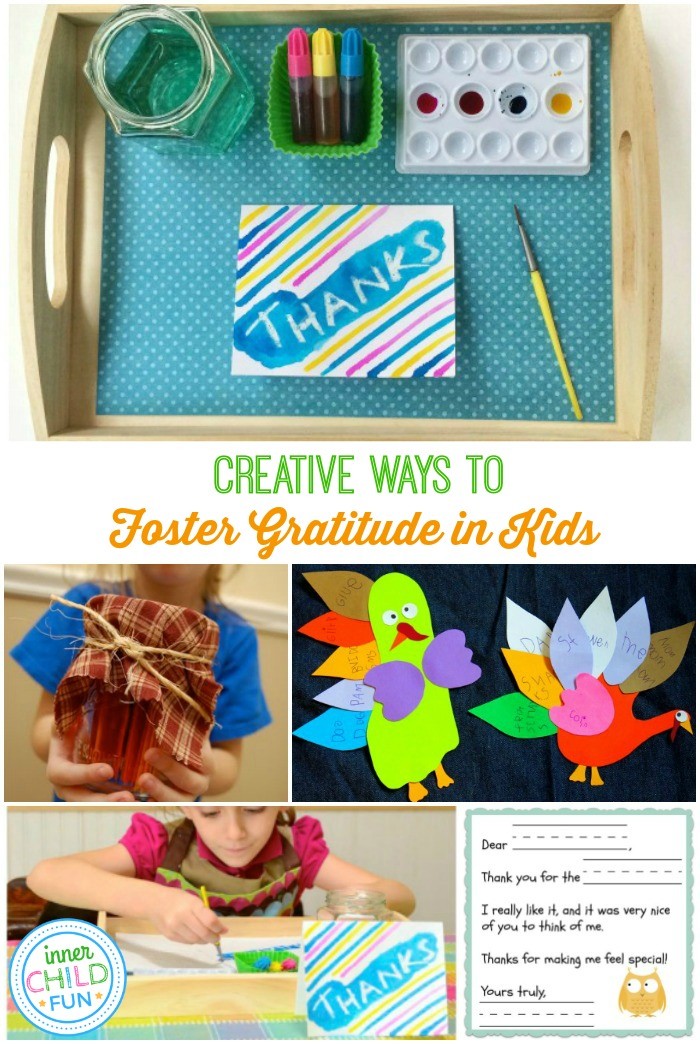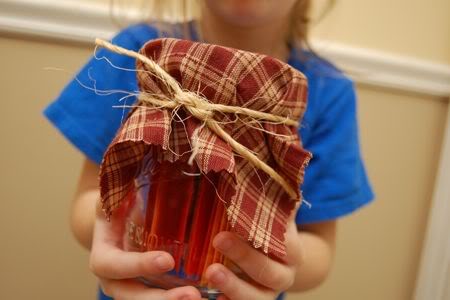 A fun ACTIVE way in introduce kids to the concept of gratitude. The jar is filled with notecards of what we are grateful for along with a corresponding activity.
Some of the cards we wrote include:
I am thankful for…..
:: Dad — Do something nice for Daddy.
:: Friends — Make 1 new friend today.
:: Books — Visit the library today.
:: Home — Invite a guest over to visit. See the full list of activities here.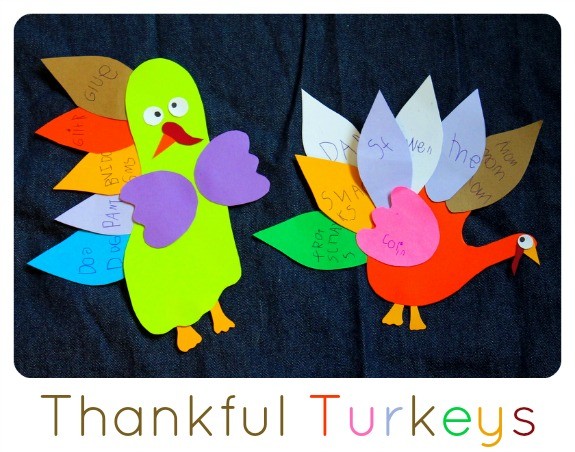 Thankful Turkeys are a classic Thanksgiving craft for children, and a great way to practice early writing skills! Get instructions to make your own thankful turkey craft here.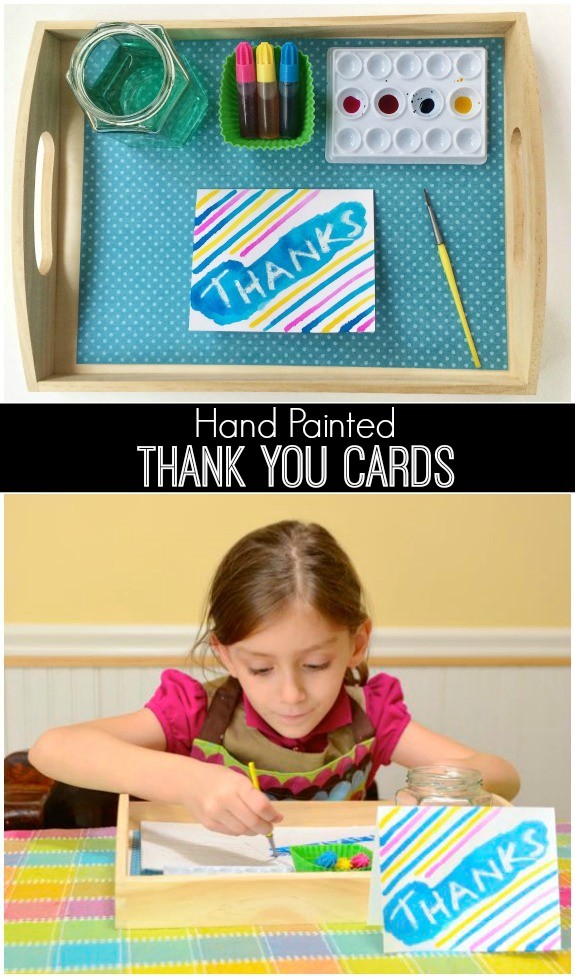 Making your own cards is a great way to foster gratitude and the perfect excuse for some crafty fun. Get full instructions for these hand painted thank you cards here.
Start a Gratitude Journal Together
A blank notebook is all you need to start taking note of things for which you are grateful.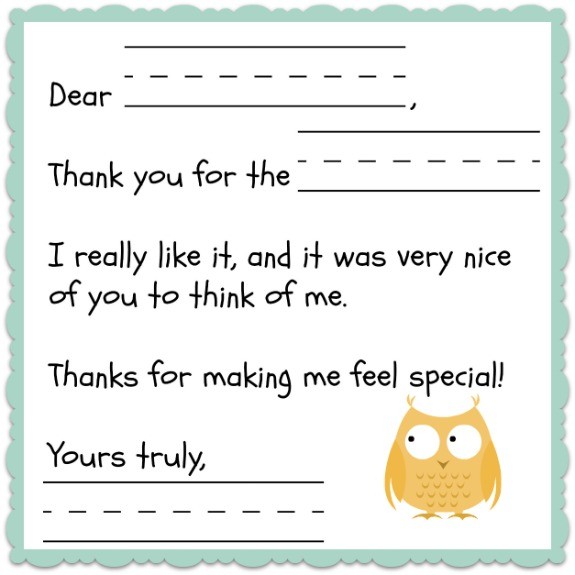 For help writing thank you cards, here's a free thank you note template that you can download, print out, and have the kids fill in the rest! Get the free thank you note template for kids here.
More Gratitude Activities to Explore: