So much of the frugal lifestyle is filled with cultivating a sense of appreciation for life's simple pleasures. A nice side benefit of learning to be grateful for what you already have — you'll save money!! Yay for saving money! It's never too early to start encouraging your kids to express thankfulness and gratitude. Here are five inspiring, yet simple ways to foster gratitude in kids of all ages: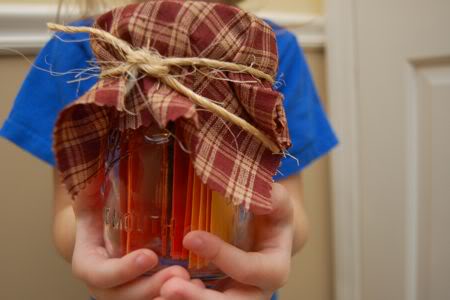 1. Make Gratitude a Verb — Kids can express their gratitude with an active twist by making a Gratitude Activity Jar — a favorite November tradition in our household!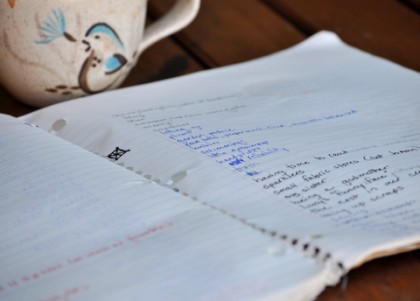 2. Be a Good Role Model — Let your kids see you actively recording your own gratitude lists. Rhythm of the Home shows ideas on Sharing Gratitude.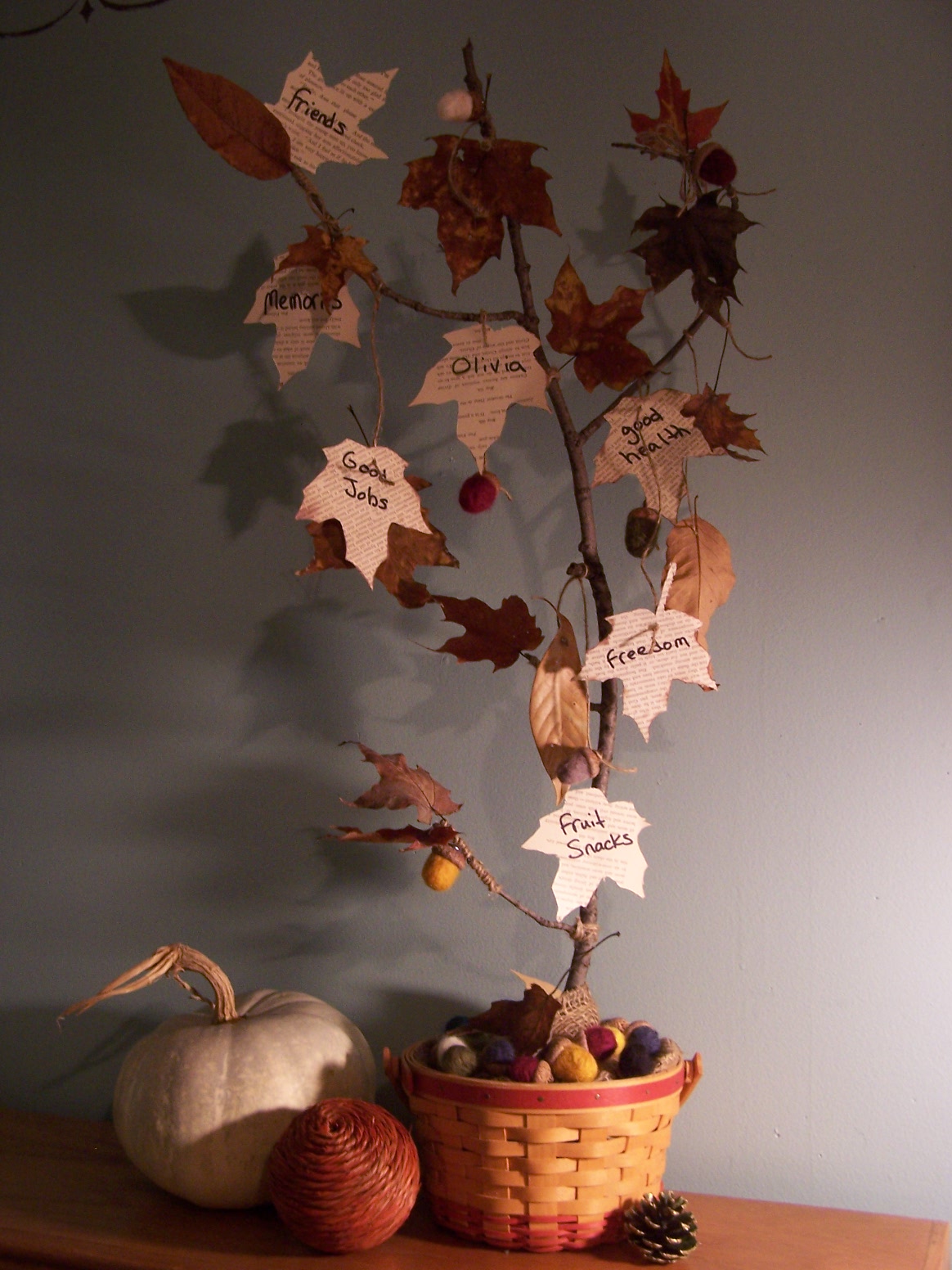 3. Cultivate Gratitude Through Crafts — I love this Gratitude Tree project! See the full tutorial over at Nitty Gritty Pretty.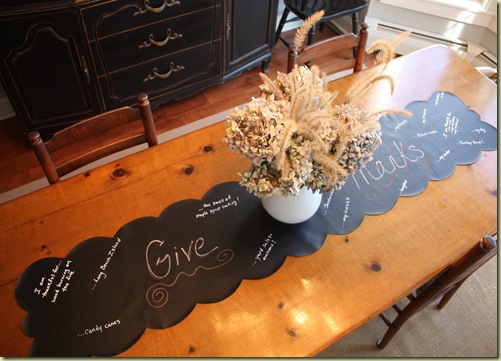 4. Display Your Gratitude Lists Proudly in the Home — Finding Home shares a chalk cloth table runner for giving thanks — younger kids can draw pictures instead.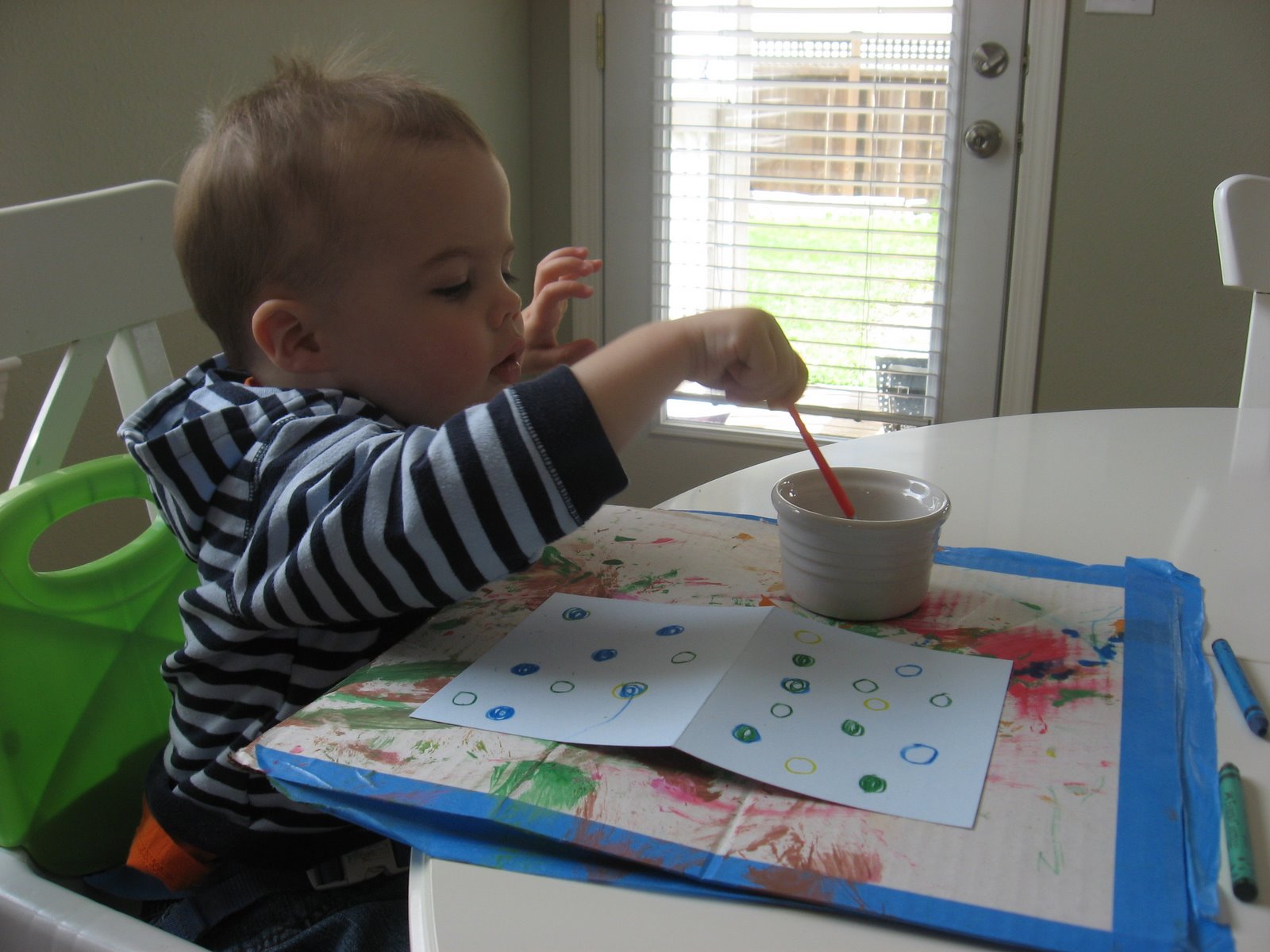 5. Start Cultivating Gratitude at an Early Age — I adore this idea from Allie at No Time for Flashcards to make hand-painted thank you cards – perfect for even the littlest crafters!! See the full tutorial at No Time for Flashcards.
Speaking of gratitude, I cannot tell you how thankful I am for all of our lovely readers who visit our little bloggy blog! Thank YOU!!! Exciting news — we are getting close to post #1,000 here on Frugal Family Fun Blog, and we have LOTS of reader appreciation goodies, awesome GIVEAWAYS, and of course fun & frugal projects in the works!!! You won't want to miss it!
Wishing you and your family a weekend filled with many thankful moments!!