These luau centerpieces are quick and easy to make! With just a few supplies, you can make several of these festive centerpieces for your next luau party. These luau centerpieces are whimsical and full of color. Also, using real pineapples will make your luau event smell like a tropical paradise too!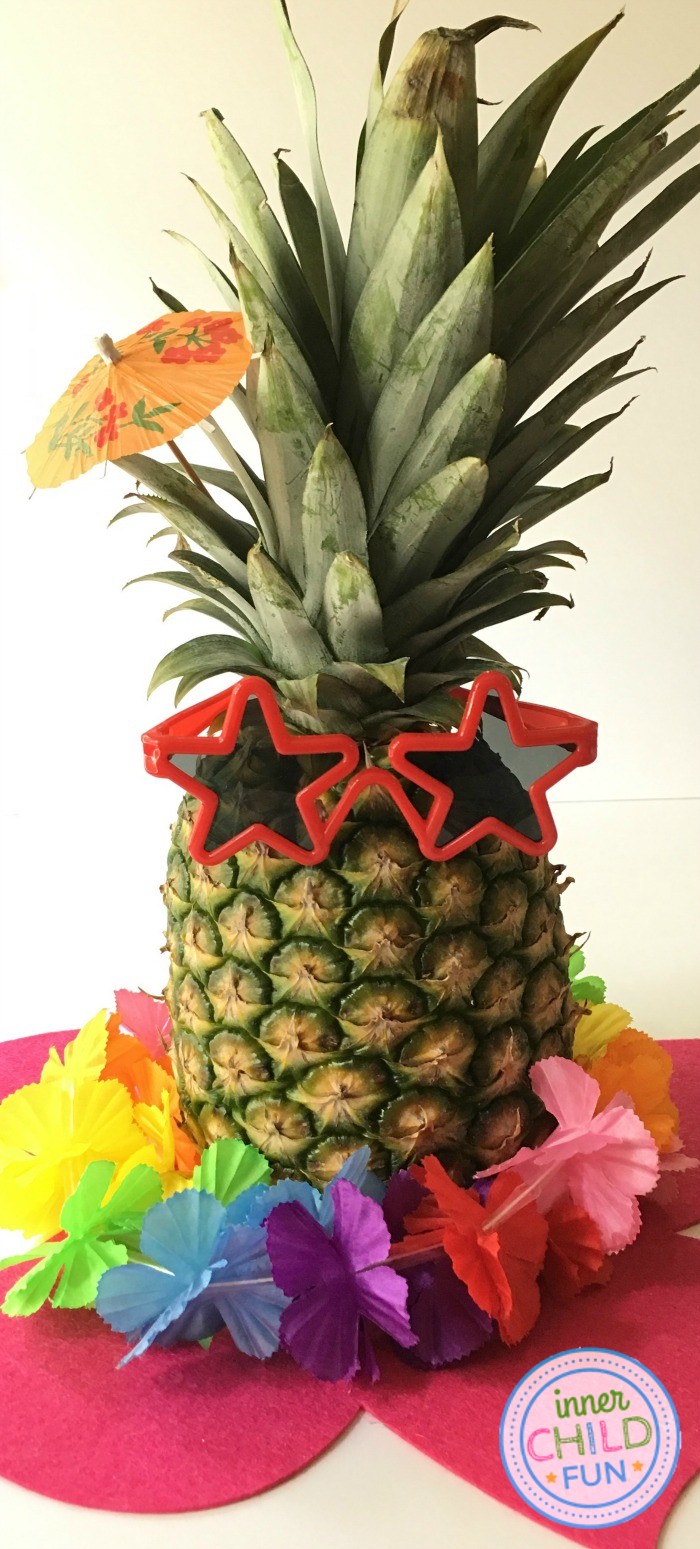 Here's how to make these quick and easy luau centerpieces:
Disclosure: This post contains affiliate links and I will be compensated if you make a purchase using my links. Thank you for supporting us!
First, start by gathering your materials. For each centerpiece, you will need one of each of these supplies.
To begin, place the placemat on the center of each table. Next, add the pineapple on top of the placemat, and wrap the lei around the base of the pineapple. After that, add a pair of sunglasses. A bit of masking tape helps to keep the sunglasses in place, if needed. Finally, add the umbrella toothpick to the leaves of the pineapple.
How festive and fun are these luau centerpieces?
Fun Party Tip:
Towards the end of the luau, play a game of "hot potato" with the pineapple. Guests can take turns passing the pineapple around the table while the music is playing. When the music stops, whomever is left holding the pineapple gets to take home the centerpiece!
More Party Fun to Explore:
Disclosure: This post contains affiliate links. Thank you for supporting us!