This post is sponsored by our friends at Netflix and I am a proud member of the Netflix #StreamTeam. All opinions are my own.
It's time to prepare for the New Year!! If you are planning to celebrate New Year's Eve with your kids, here are some of our favorite family-friendly New Year's Eve activities for kids (of all ages). These are fun and meaningful activities to connect and reflect on the current year together. Wishing you and your families a wonderful and very Happy New Year!!!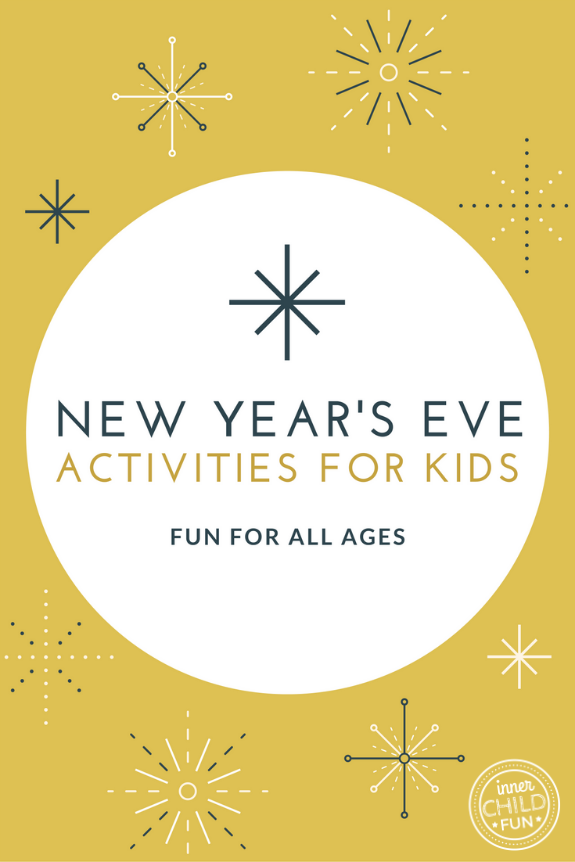 Bubble Wrap Stomp
One of our favorite New Year's Eve traditions! Reuse bubble wrap from holiday packaging to tape to a hard floor. At the stroke of midnight, everyone jumps up and down on the bubble wrap to ring in the New Year!
Make a Time Capsule
Gather up ticket stubs, photos, mementos and other keepsakes from the current year to be stored in an air-tight container. (Hint – try adding a "do not eat" packet from vitamins or jerky to keep moisture out.) Plan to open the time capsule again in a few years, and attach a label with the date for it to be opened. Set it aside in a safe place. When the time finally comes, open the time capsule to review all the fun times you had together!
Set Goals for the New Year Together
Get out a clipboard and pencil to start brainstorming some family goals for the New Year. Now is a great time to reflect on the current year and perhaps develop a Family Mission Statement together.
Have a New Year's Eve Countdown Any Time of the Day (or Night)
With a little help from Netflix streaming, you can host a countdown to New Year's Eve at any time! Under your Netflix account, type "New Year" into the search bar. You will find several family-friendly countdowns to choose from that are on-demand and ready to go!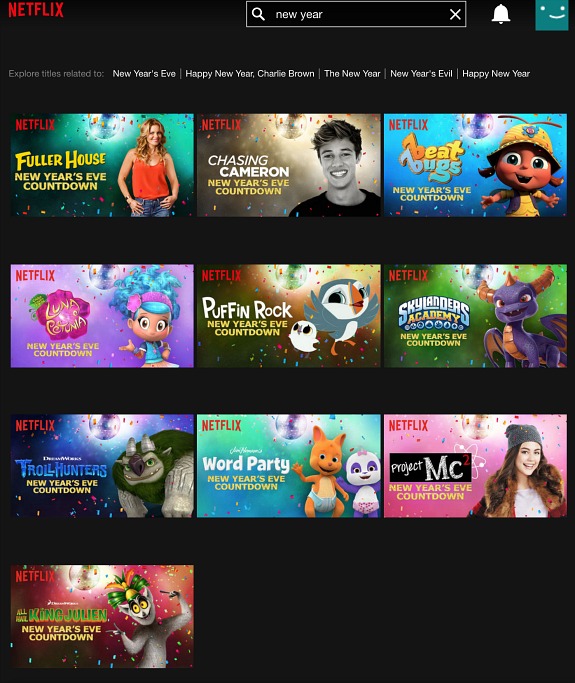 The countdowns range in duration from 1-4 minutes – perfect! Our family's personal favorite is the King Julien countdown because it is goofy and fun to watch the lemurs ring in the New Year in Madagascar. The Fuller House countdown is another great countdown the entire family will enjoy.
Netflix Streaming New Year's Eve Countdowns
Last Breakfast of the Year
Prepare a special breakfast on New Year's Eve with your family's favorite breakfast treats. Take turns around the table and share some of the things you are each grateful for from the current year.
More New Year's Eve Activities for Kids:
Do you have a favorite family tradition for celebrating New Year's Eve? If so, I would love to hear about it. Leave a comment and share your ideas with us!!