Need a fun and quick activity to keep the kids busy this Fall while they burn off some extra energy? Do you have a yard full of leaves? If so, a leaf maze can turn an ordinary yard full of leaves into an instant Autumn obstacle course! Emily (age 11) created this leaf maze as a surprise for her younger sister when she came off the bus after school recently. It was a huge hit!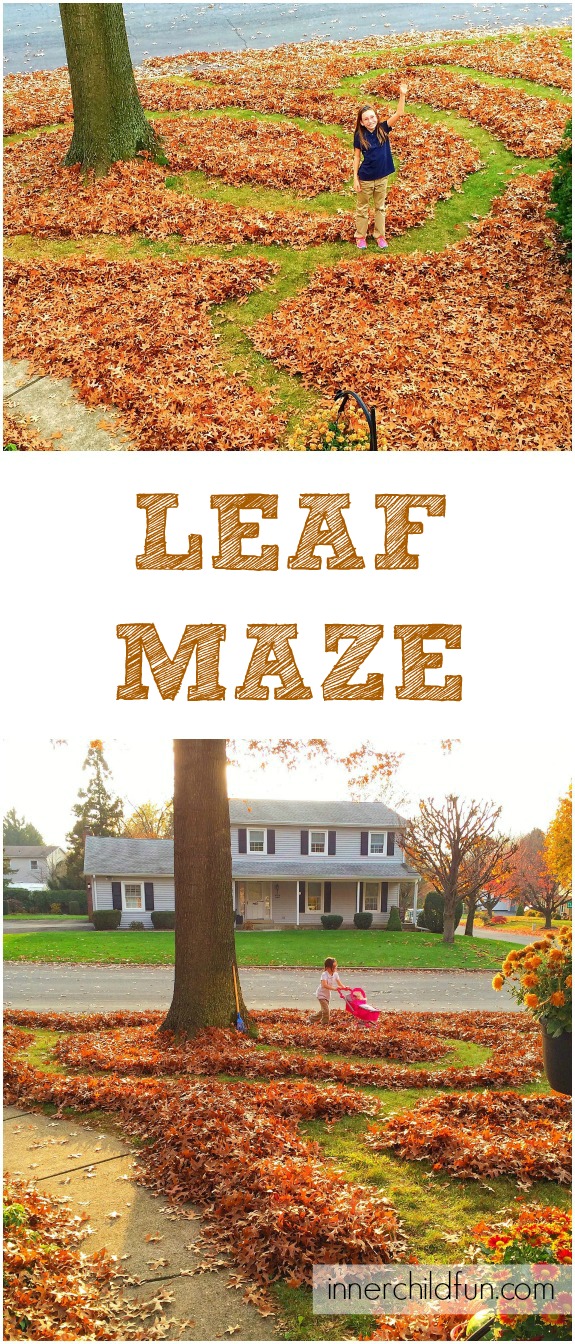 Emily only had about half an hour to create the maze and quickly got to work raking the leaves away to create pathways on the lawn. She waited until there was a good covering of leaves on the ground and the weather was mild and dry. When she was finished, it looked like this….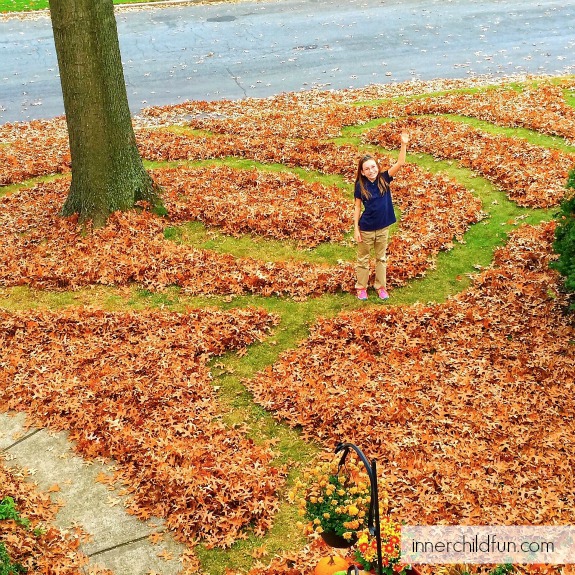 She wrote out a sign that said "Start Here" and placed it at the start of the maze. What a FUN invitation to play! Clara was SO surprised and could not wait to run her way through the maze with Emily several times!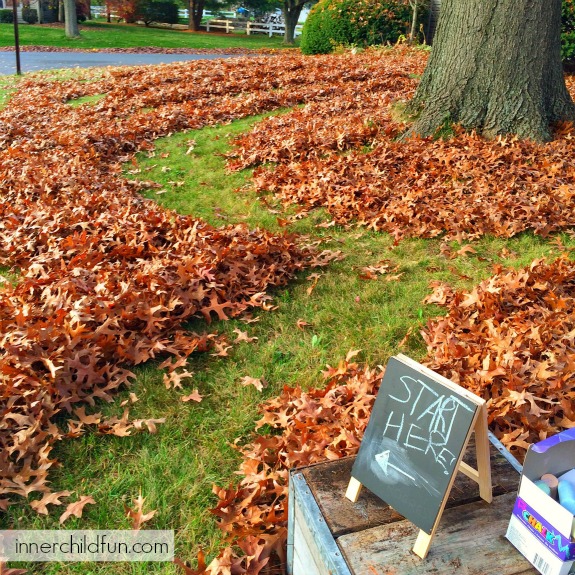 The sun was starting to go down and Clara treated her doll to a stroll through the leaf maze until it was almost dark outside. I love that something so simple made her so happy!!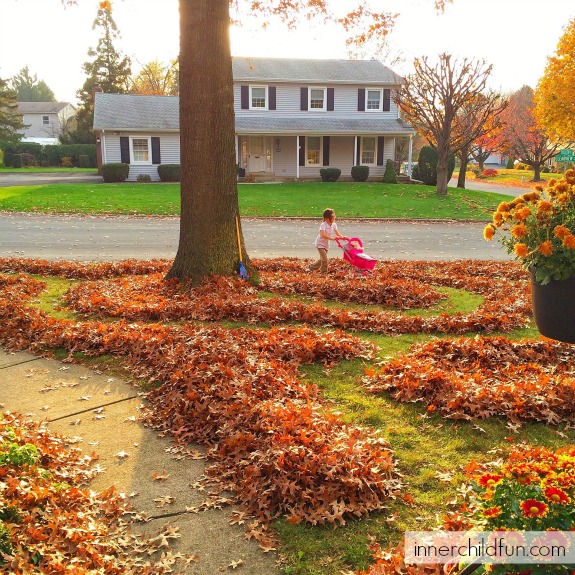 When they were done, I had a snack of popcorn and hot apple cider waiting for them as they settled in to do their homework. Added bonus — the next day when it was time to rake up all the leaves, and it was much easier to create piles to rake onto the tarp to drag to the curb.
Our Favorite Books About Leaves

Fletcher and the Falling Leaves (ages 4-8)
A young fox becomes worried about his favorite tree when he observes that it is beginning to turn brown. His mother tells him it is Autumn, and not to be concerned. But the tree does not look well to Fletcher! Beautiful illustrations.

Leaves, Leaves, Leaves (ages 6-8)
Mama and Buddy Bear observe leaves on different trees throughout the seasons. Together, they learn that leaves come from buds, why leaves change colors, and why some trees shed their leaves in the Fall. A great blend of fiction and non-fiction!
More Outdoor Fall Fun to Explore:
Disclosure: This post contains affiliate links. Thank you for supporting us!