If you are considering a Netflix Streaming subscription, I highly recommend it as an excellent ad-free alternative to cable television. The most difficult aspect of Netflix Streaming is deciding which of the many movies or television series to watch because there are so many different options! Having instant access to such a large library of films has made our family movie nights easier and more fun than ever. A big thank you to our friends at Netflix for sponsoring today's family-friendly movie post! With the weather getting a bit chillier and the upcoming Halloween holiday, I thought I would share some of our favorite family-friendly Halloween movies and television series to watch on Netflix Streaming.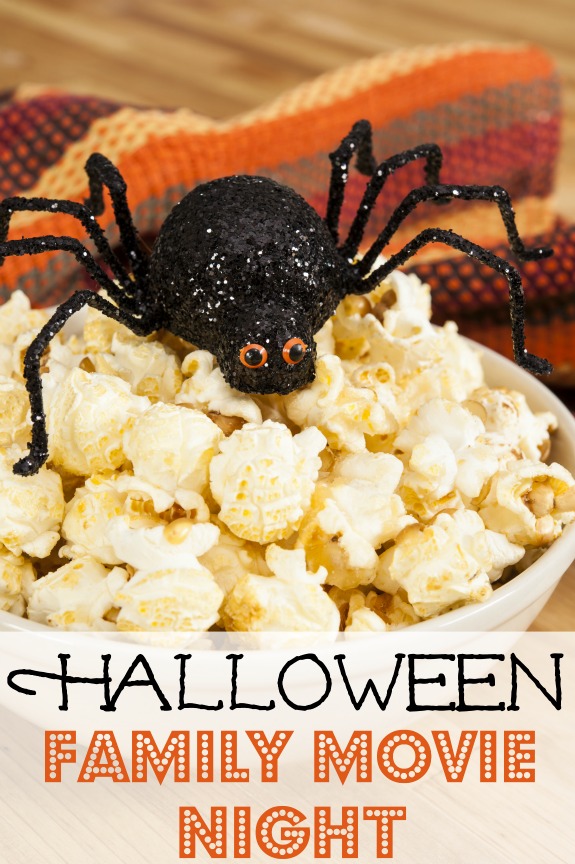 Here are some of our favorites for a Halloween Movie Night w/ Kids:
1. Spooky Stories (ages 5-7), Rated TV-PG, 1 Season  & Spooky Stories 2 (ages 5-7), Rated TV-PG, 1 Season
Super quirky and fun! This series is one of Clara's favorites.
2. Nightmare Before Christmas (ages 8-12), Rated PG, 1 hour 16 minutes
We watch this every year at Halloween and sometimes again around Christmas time. You can read about our Nightmare Before Christmas themed family movie night from last year here.
3. Curious George Halloween Boo Fest (ages 2-7), Rated TV-G, 57 minutes
For the little ones, I love the Curious George series and we have read many of the books together.
4. The Munsters (ages 8-12), Rated TV-G, 2 Seasons
And oldie, but goodie!
5. Alvin and the Chipmunks Meet the Wolfman (ages 5-10), Rated G, 1 hour 16 minutes
I grew up watching Alvin and the Chipmunks — great memories! My kids (ages 7 and 11) both enjoyed this one.
6. Room on the Broom (ages 5-7), Rated G, 26 minutes
Based on the well-loved book. With only 26 minutes running time, this is great option if you are short on time too.
7. Coraline (ages 8 and up) Rated PG, 1 hour 40 minutes
A creepy and quirky movie that will leave you in the spooky spirit! Breathtaking claymation. Definitely odd with a good dose of whimsy.
Do you have a favorite family-friendly movie you love to watch on Netflix streaming? I would love to hear from you! Leave a comment and share your favorites!
More Halloween Fun to Explore:
Disclosure: This is a sponsored post. All opinions are my own.