Making your own bubble solution is quick, easy, and fun to do with the kids. This recipe for bubble solution is perfect for making giant bubbles! It has quickly become one of our favorite go-to outdoor activities to enjoy together on beautiful Spring and Summer days. Tip – for best results, make bubbles on a humid day with little or no breeze.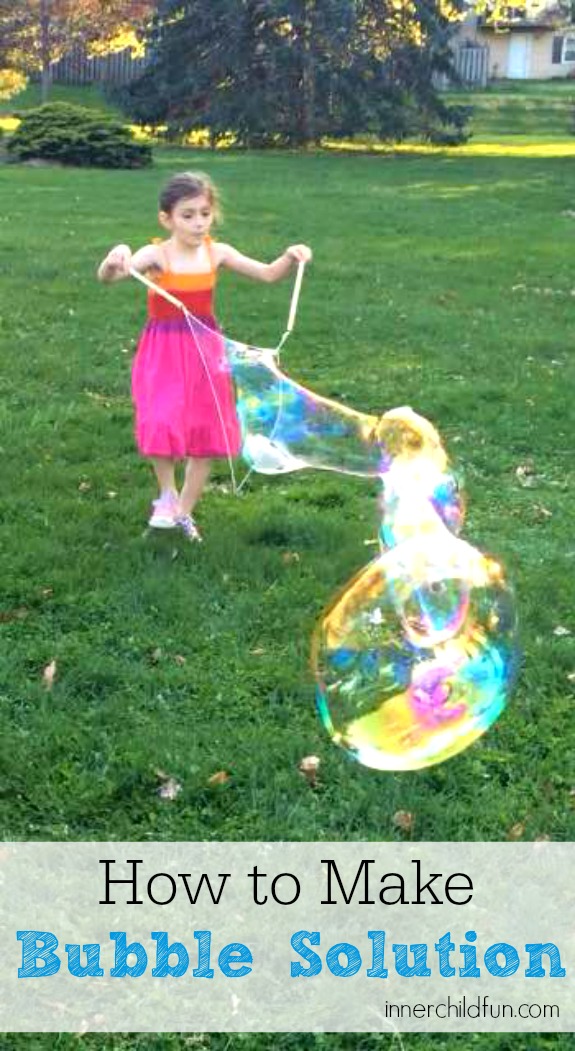 To make bubble solution for giant bubbles, you will need:
Other materials you will need:
Here's a quick video tutorial showing how to make bubble solution for giant bubbles:
Tip — Wear play clothes in case things get messy, and be sure to review proper bubble making etiquette and safety (don't swing the wands or make bubbles near someone's face).
My kids can spend an entire afternoon making these giant bubbles! Older kids can help measure out the ingredients to make the bubble solution or gently stir the mixture once all of the ingredients are combined. Such a great classic Summer fun activity for kids (or the kid-in-you!).
Have fun!!
More Bubble Activities to Try:
Disclosure — This post contains affiliate links. Thank you for supporting us!