We thought it would be fun to have a family movie marathon featuring the Spy Kids movies and some stealthy spy crafts to go along with it! The kids thought these spy kits were so much fun to make! Since the Spy Kids movies are streaming on NETFLIX, it was easy to plan our family movie marathon without having to leave our own living room! A special thanks to NETFLIX for sponsoring today's creative family movie marathon theme!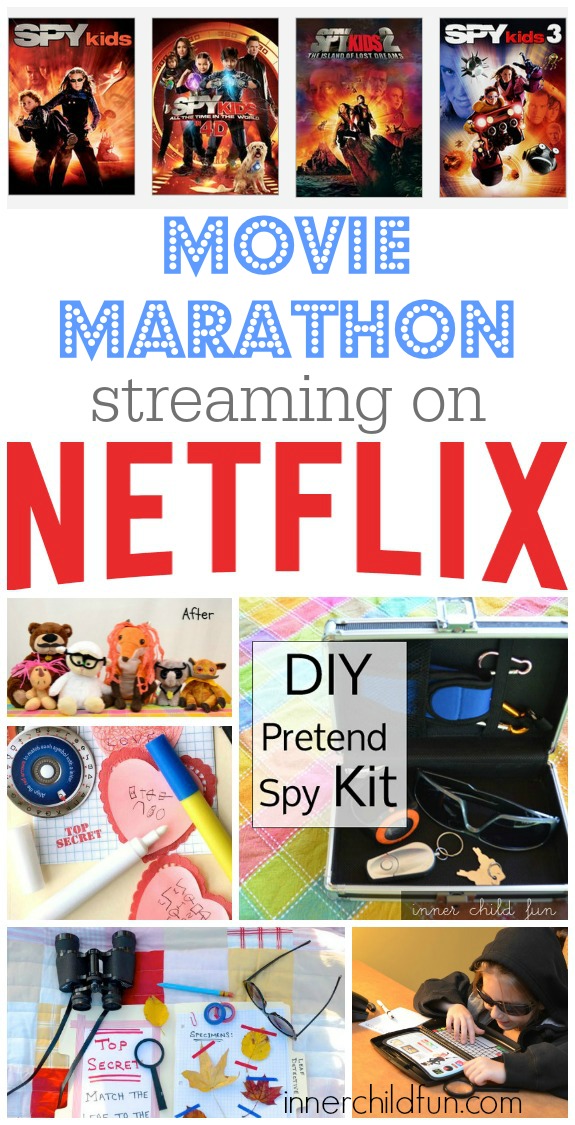 If you don't already have a NETFLIX subscription, I highly recommend it as a great alternative to cable for movies and television shows that can be streamed to your home instantly and without advertisements. Thanks to the NETFLIX app, you can even stream movies or tv shows directly to your mobile device! And there are no commitments, so you can go month-to-month. Click here to learn more about starting your free trial month subscription.
Spy Kids Family Movie Marathon What to Watch Together:
Spy Kids (Rated PG)
The tables are turned when pint-sized kids Carmen and Juni must rescue their secret-agent parents from the diabolical clutches of Alexander Minion.
Spy Kids 2: The Island of Lost Dreams (Rated PG)
Spy kids Carmen and and Juni Cortez team up with two other pint-size secret agents, Gary and Gerti Giggles, in order to take on an evil scientist.
Spy Kids 3: Game Over  (Rated PG)
Carmen gets caught in a virtual reality game designed by the kids' new nemesis, the Toymaker, and it's up to Juni to save her by beating the game.
Spy Kids: All the Time in the World (Rated PG)
Former Spy Kids Carmen and Juni return to help twin siblings Rebecca and Cecil Wilson save the world with their retired secret-agent stepmother.
What to Make Together: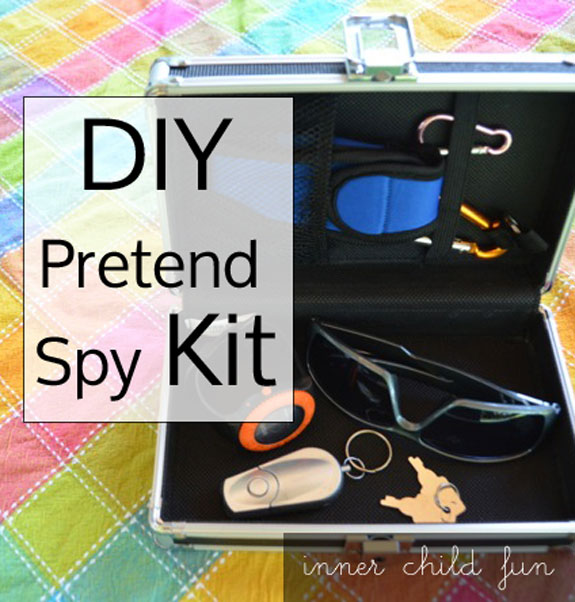 DIY Pretend Spy Kit from Dollar Store Items
Most of the components for this Pretend Spy Kit can be found at your local dollar store or you may already have them at home!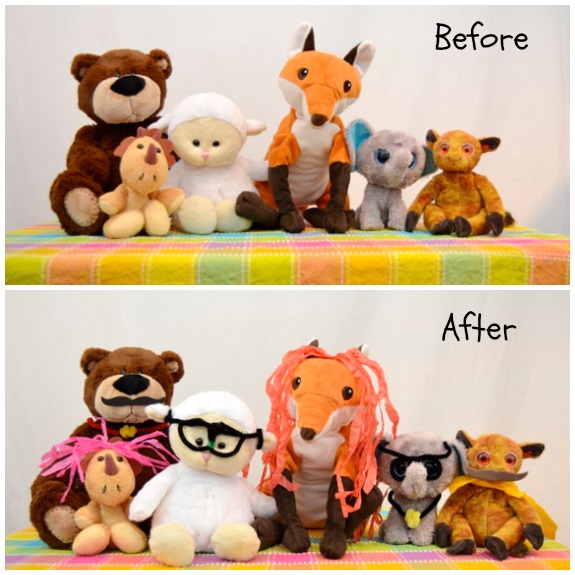 Make Disguises for Stuffed Animal Spies
For a fun time, create a disguise kit for pretend stuffed animal "spies"! You'll want to change their appearance so their true identities will never be discovered, otherwise their top secret missions could be compromised. *gasp*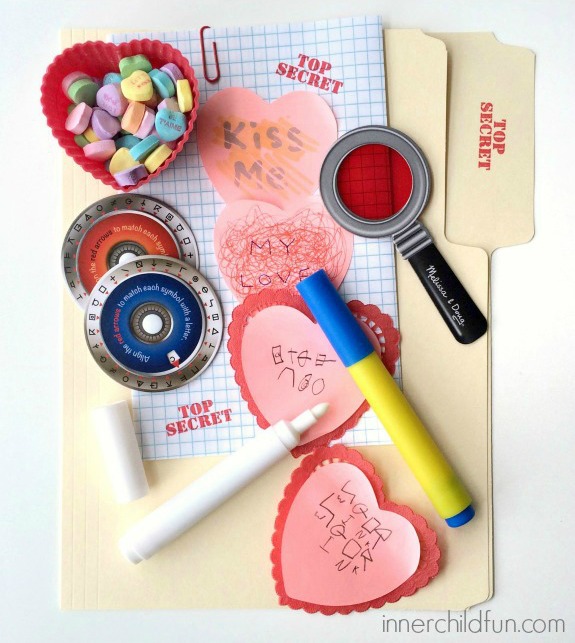 This Top Secret Writing Center was a huge hit with my kids (ages 6 and 10)! They spent an entire afternoon coding, writing, and trading secret messages back and forth.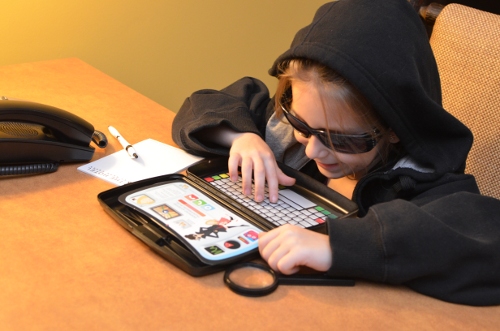 My kids had such a great time with this spy laptop made from an empty baby wipes case. It led to an entire afternoon of typing in pretend code, transferring top secret files, and downloading new missions!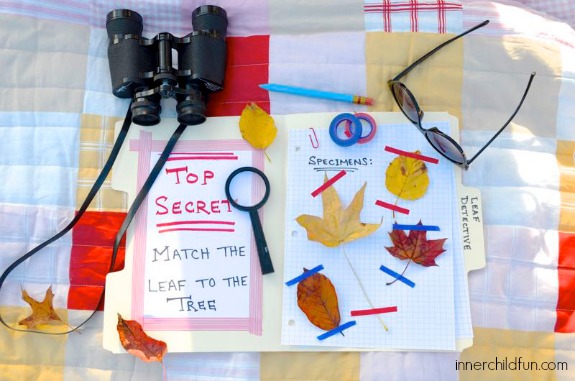 This nature activity is a great way to keep the kids engaged in outdoor play, and you may be able to do this right in your own backyard! My kids loved pretending to be "leaf detectives" to explore which leaves come from which trees. Great imaginative learning fun!
Disclosure: This post is sponsored by Netflix and I am part of the Netflix StreamTeam. All opinions are my own.