Ever wonder how to make seed bombs? Did you know you can make seed bombs in eggshells? I have a secret.  I like to hide gifts in real eggshells.  Sometimes it is beads for a new bracelet or a crystal for the nature table or even a candle shaped like the shell itself.  This year, I decided to enlist my children's help to make our friends, the bees, some pollinator-friendly seed bombs!  This is a relatively easy craft that you can do last minute to add some gorilla gardening to  your child's spring activities!
Here is a simple tutorial for how to make seed bombs of your own: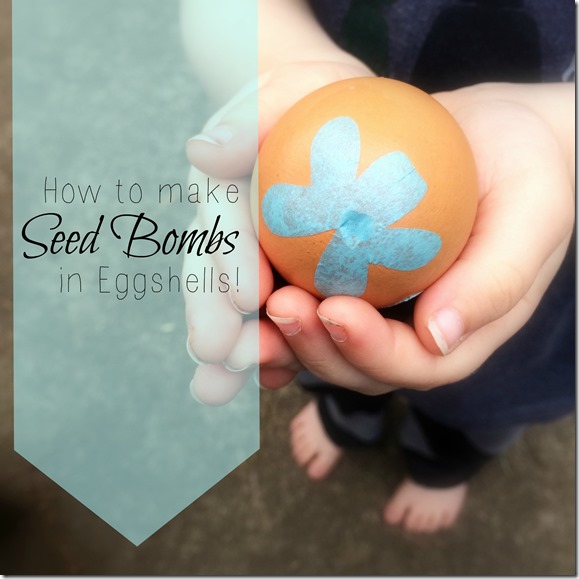 Gorilla gardening is adding seeds of easily growing plants to places that are hard to reach by throwing them into the hardest to reach places.  When these same plants attract beneficial insects it helps everyone around the area you have planted and the pollinators too!
What you need to make eggshell seed bombs: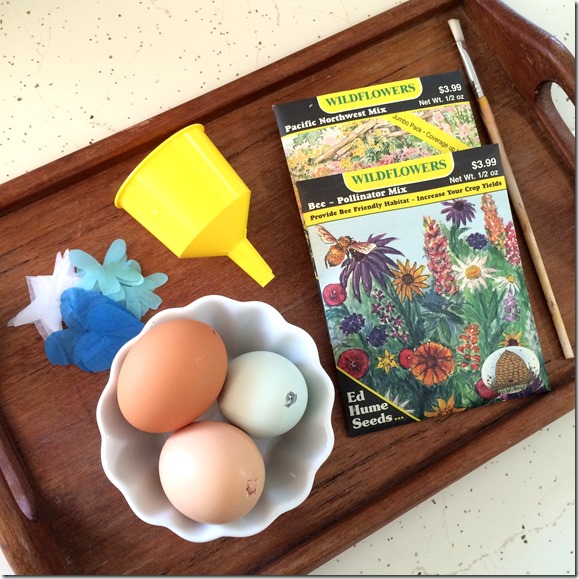 Eggshell seed bombs:
Gather:
*Before you start, be sure your eggshells have dried completely.
**Use regular school glue for this project, it is non-toxic and easily washes away with water.  Using decoupage or other craft glue could cause the seeds not to sprout.
Craft:
Spread a little bit of glue all around the smaller hole in one end of the egg.  Take a small piece of tissue paper (I cut mine into shapes, but anything that covers the hole will do) and stick it down onto the glue.  Then paint over the tissue until it lays flat against the eggshell, as shown in the photo below.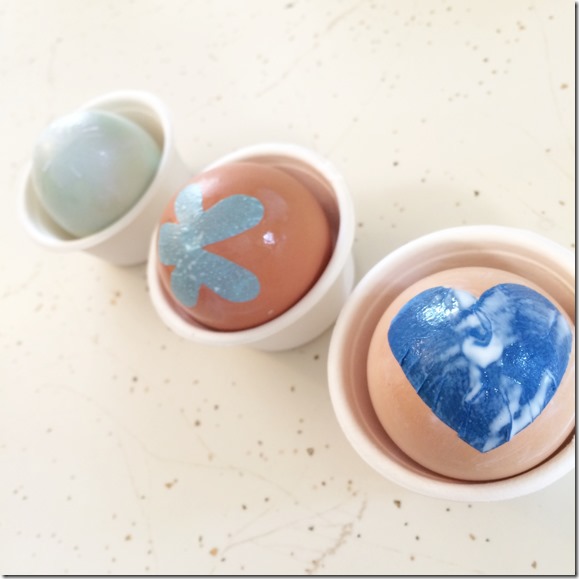 Allow the glue to dry completely.
Very carefully (they are eggshells after all) fill the eggshell with a bit of potting soil, then a few teaspoons of wildflower seeds, then a bit more soil.  You do not have to fill the egg all the way, but the more seeds you have in there, the better chance of gorilla gardening success!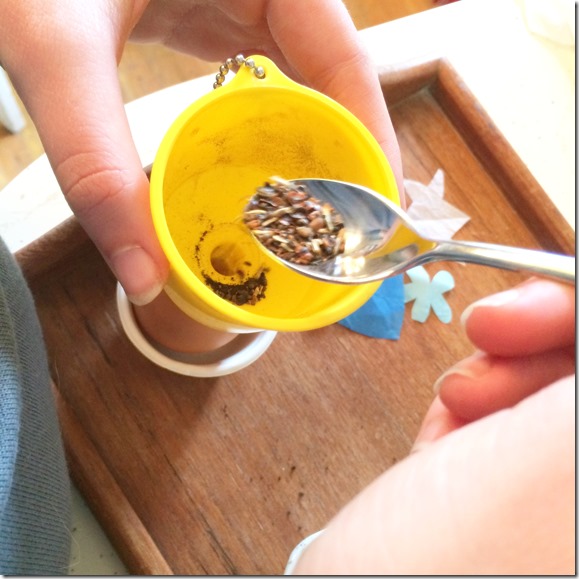 Seal up the other end of the eggshells with more tissue paper and glue.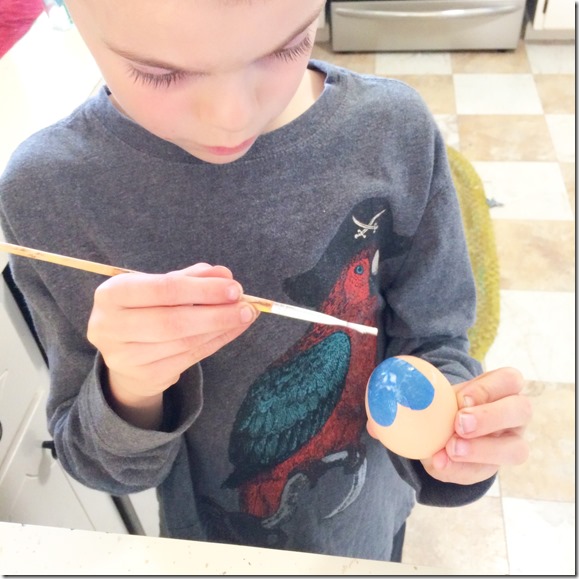 When they are dry, you can tuck them into your child's Easter basket, or give them as gifts to other friends to celebrate spring!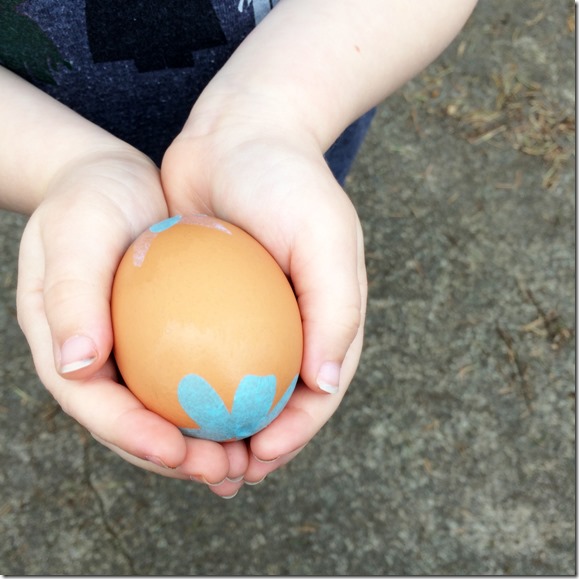 Picture of a California poppy that is the result of our wildflower eggshell gorilla gardening: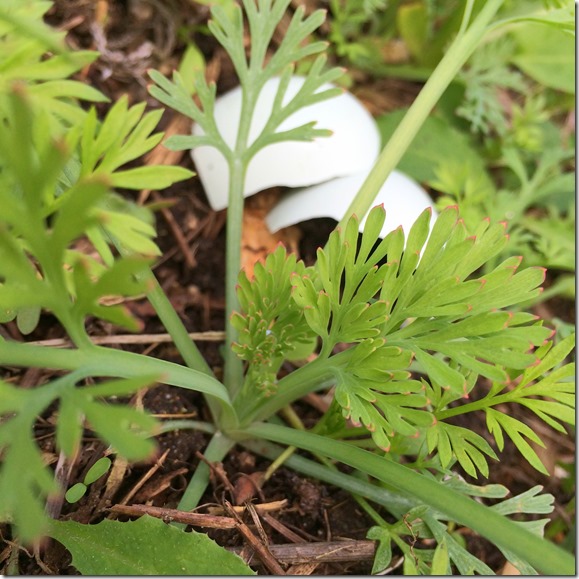 The entire bed of wildflowers seeds itself every year with beautiful, bee friendly plants sure to bring those lovely pollinators to the spaces we want them most.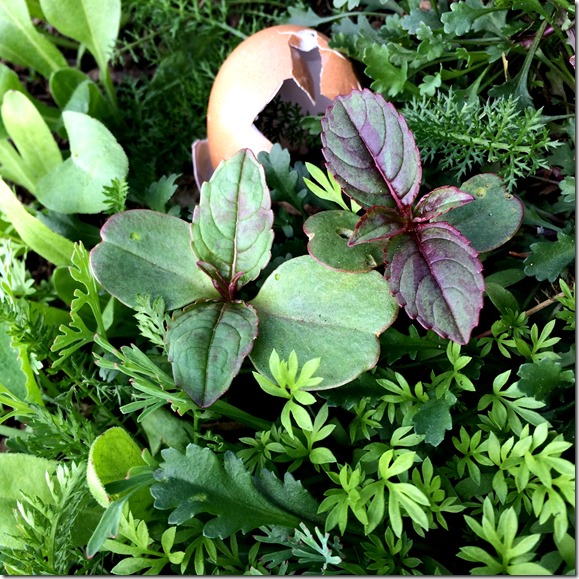 Have you ever hid anything inside an eggshell?
 More Gardening Projects to Try:
For more Spring activities to do with the kids, check out our Ways to Play Spring 2015 Printable Calendar . It's full of fun and festive kid-friendly activities for March, April, and May!

Disclosure — This post contains affiliate links. Thank you for supporting us!