This mystery book basket was so simple to set up and we used books we already had on-hand. It added a lot of fun and excitement to our usual story time! The idea is to wrap up books you already have as though they are presents, but leave them completely unmarked so that the kids don't know which books they are going to pick!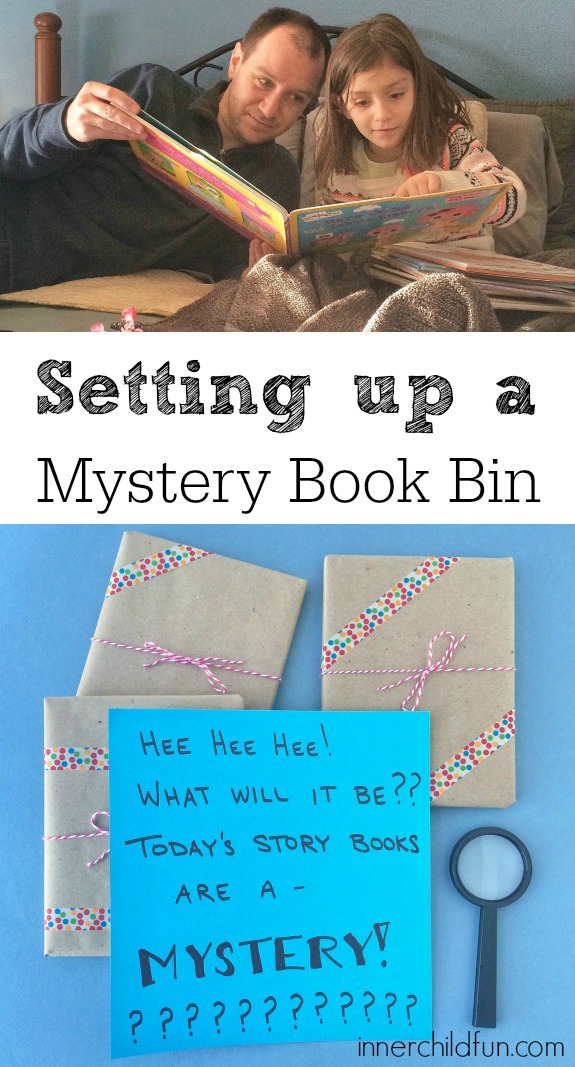 To Set Up a Mystery Book Basket of Your Own, You Will Need:
Step 1:
When your child is not around, choose his or her favorite books from your shelves at home, or perhaps some new selections from a recent library book sale..?
Step 2:
Cut open a paper grocery bag, and use the paper to secretly wrap each book as though it were a gift. Decorate with washi tape or bakers twine, if desired. Place all of the wrapped books in a storage bin. Add a silly sign to the storage bin to make it more fun! (see photo above)
Step 3:
Invite your child to choose a book from the "Mystery Bin". You never know what you're going to get!
Step 4:
Have your child unwrap the book, and read the chosen selection together!
Not sure which books to wrap up? Here are a few of our favorite books to read together again and again!!
Have fun!
Disclosure: This post contains affiliate links. Thank you for supporting us!