This Halloween craft for kids is simple and very easy to do! It would be a great Halloween party activity, and only minimal setup is required. These finished cards would be wonderful for mailing to faraway family and friends to let them know you're thinking of them!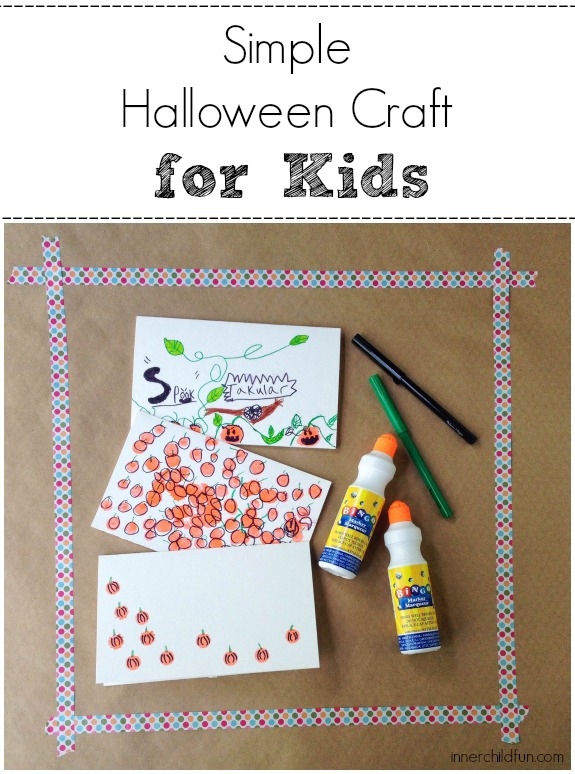 To make these pumpkin patch cards, you will need:
Tip — Set up the materials on a cookie sheet lined with paper towels or foil to minimize mess.
Directions:
Fold a sheet of watercolor paper in half to form the card.
Invite your child over to use the orange bingo marker to stamp orange dots on the paper (pumpkins) however they wish.
Use a green marker to draw the stems on the pumpkins.
If desired, outline your pumpkins with black marker or add lines for details.
Mail or give your handmade pumpkin card to someone special!
More inspiring ideas for Halloween fun:
Follow Inner Child Fun Kids Crafts's board Fall Crafts for Kids on Pinterest.
Other Halloween Crafts for Kids to try:
Disclosure: This post contains affiliate links. Thank you for supporting us!