Searching for battery free gifts for kids that will keep them actively engaged can be challenging in today's high tech world. Here is a list of some battery free gifts we love, and all of these became instant favorites! A big thank you to our friends at Melissa & Doug for sponsoring today's creative play post and for generously providing us with battery free toys that inspire plenty of playtime fun! This would be a great go-to list for a gift guide, or if you're looking for alternatives to TV to keep the kids entertained during cold Winter days!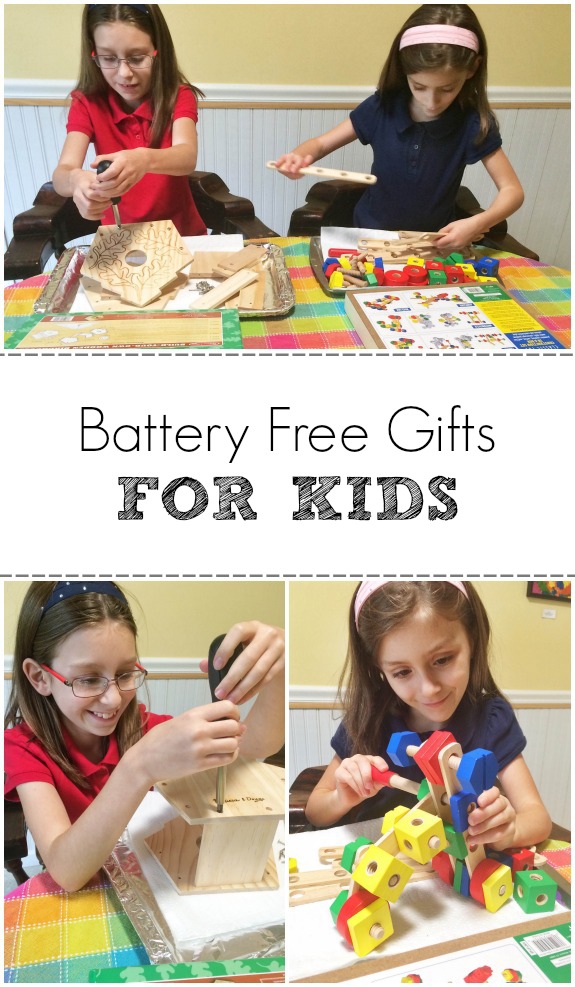 My kids are particularly fond of building toys, and I love how they help to promote focus, concentration, and STEM skills. Plus, they can keep my kids entertained for long periods of time!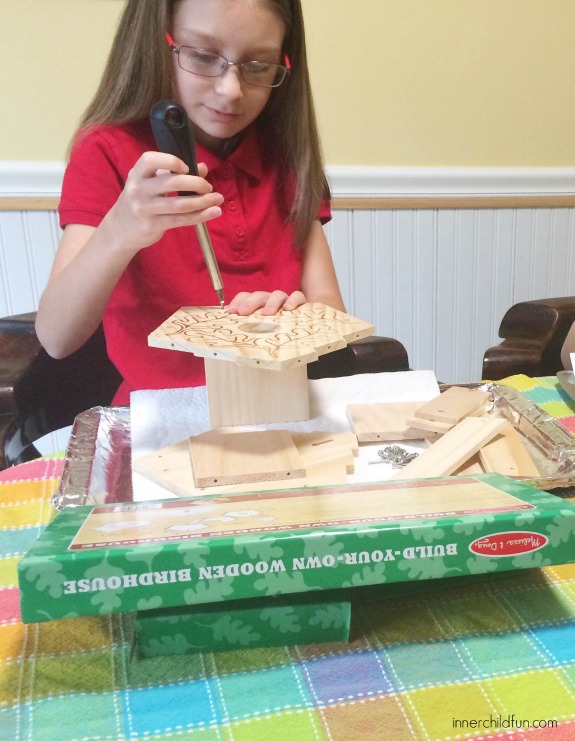 My 10 year old was particularly interested in this wooden birdhouse kit, and it was the very first one she wanted to try. She found the instructions easy to follow, and the kit comes with a small paintbrush and paints so she could decorate it however she liked. This kit comes with screws and pre-drilled holes, but you will need to provide your own Phillips head screwdriver. Not only did she enjoy the building and decorating process, but she was so proud of her finished birdhouse!!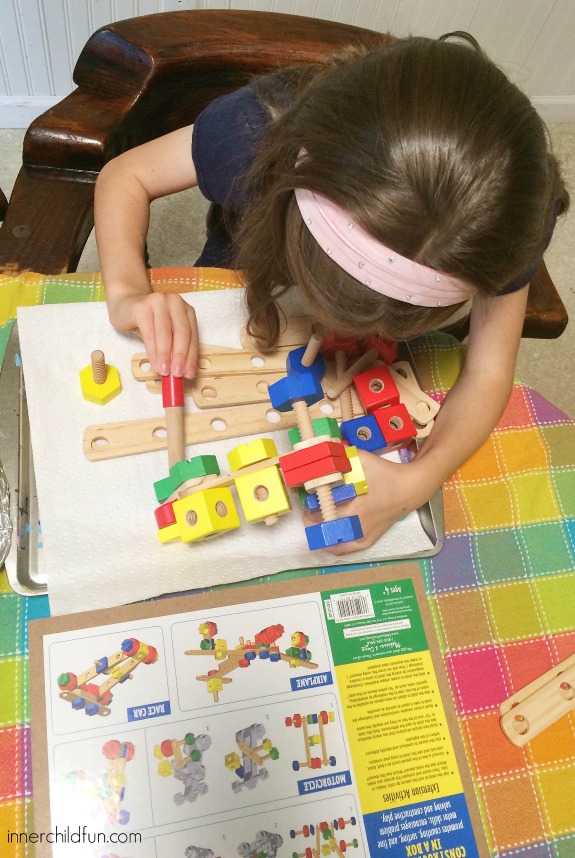 If you have a child who loves to build, you may be interested in checking out this wooden construction set. The pieces fit neatly in the wooden tray, and the back of the tray displays instructions for several projects. My 6 year old absolutely loves this set! She spent an entire afternoon building and rebuilding as per the instructions, then created her own structures. The back of the box also has a great list of extension activities to try, so it is a great play value!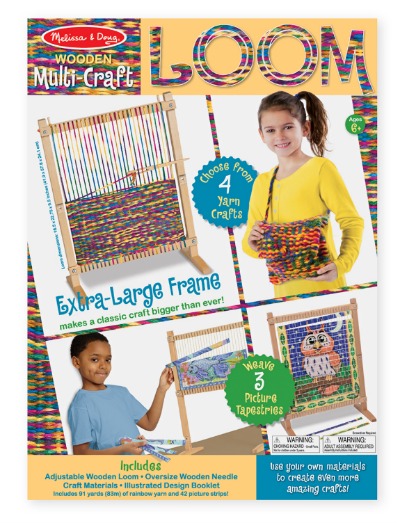 When I was a kid, I would have gone nuts for this extra large loom! My kids thought this was so much fun, and they already have plans to use our own yarn to create even more projects. The set comes with 91 yards of rainbow yarn, an oversized wooden needle, and an illustrated instruction booklet. Kids can create purses, scarves, weave tapestry pictures, and more! I love that this loom is great for kids who want to make their own holiday gifts for family or friends too.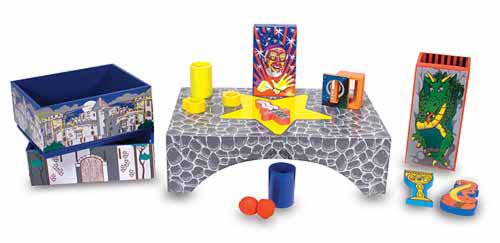 My husband and I have been treated to many shows thanks to this magic set! My kids loved that they could easily master the tricks in the included instruction booklet so quickly. After a bit of practicing, they enjoyed putting on several shows for anyone who came to visit. Great for rainy day fun!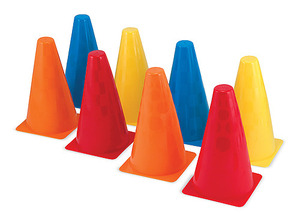 I absolutely love how versatile these activity cones are — perfect for use indoors or out! For active kids, these activity cones are a great way to burn off extra energy by creating obstacle courses, using them for sports drills, or making up their own games. We used them to create an indoor obstacle course in our living room, and took them to the park to make a bike course. So much fun!!
More Gifts We Love:
Disclosure: This is a sponsored post. All opinions are my own.