Do your kids enjoy solving problems? Do they love to learn about how things work? Need a few gift ideas for them for the holidays?? Here are 20 of our favorite gift ideas for future innovators: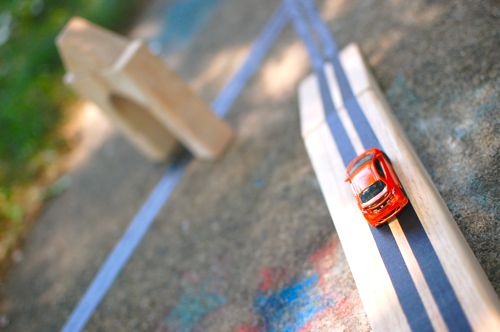 1. Wooden Blocks — A classic building toy that never gets old. We especially love the Melissa & Doug 60-Piece Standard Unit Blocks
 and they have been used almost every day!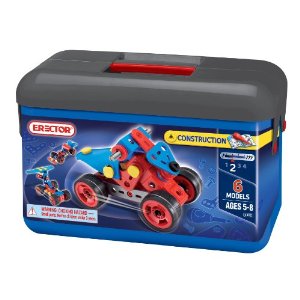 2. Erector Set — Build your own exciting toys limited only by your imagination! For kids ages 5-8, this Erector Advanced Toolbox Construction Set
caught my eye.
3. Snap Circuits — Emily loves to create real working circuits, and I love that her set came with simple kid-friendly projects that let her learn while she was playing. She has the Snap Circuits Jr.
set and can play with it for hours at a time!
4. Dress Up Lab Coat — After all, you need to look the part! The girls use one of Mark's old dress shirts with the sleeves rolled up as a pretend lab coat.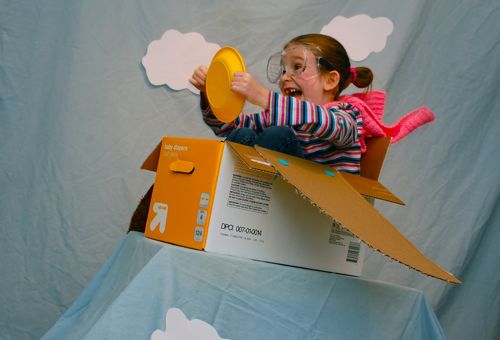 5. Makedo — I have written about Makedo's products many times. We have the Makedo Free Play Kit For Three, and it is our go-to toy for rainy day fun. Makedo is a system of reusable hinges and connectors for cardboard that lets kids create amazing toys and play spaces. It never disappoints for great creative playtime fun!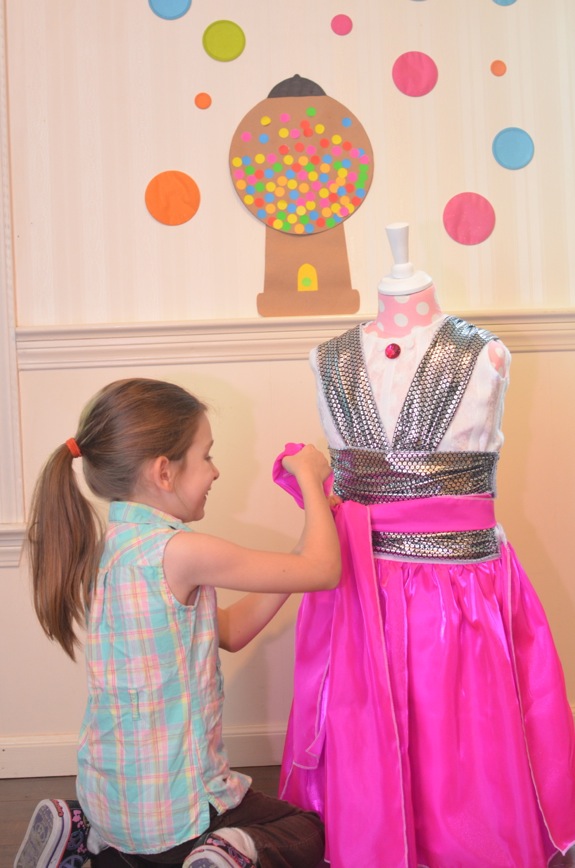 6. Shailie — This toy was new to us, and an instant favorite with both of the girls. The Shailie kit comes with a life size dress form, a skirt and top with velcro all over them, then it also includes dresses – in pieces. Girls can simply press pieces where they please on the base skirt and top and create endless dress combinations.  Girls can design dresses on the dress form or on each other. Emily really enjoys designing the dresses, and Clara loves to wear them. I love how future fashion designers can spend hours designing and redesigning their unique creations. From now until the end of December, you can get free shipping with coupon code FREESHIP!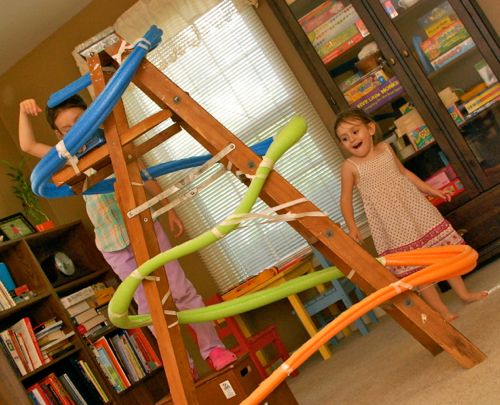 7. Marble Run Set — There are many different sets available for purchase, but we had loads of fun making our own marble run from old pool noodles.
8. A Gear Toy —  This Melissa & Doug Caterpillar Gear Toy
is a great way to teach little ones about colors and how gears work. Recommended for ages 18 months – 4 yrs.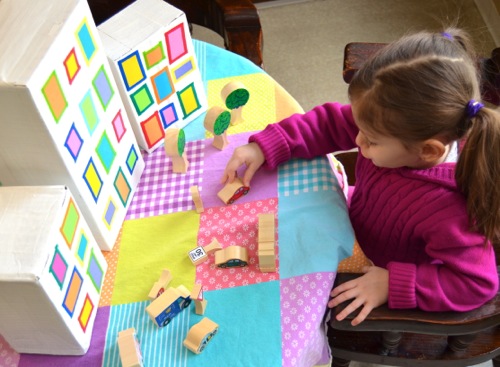 9. Plenty of Cardboard Boxes — If there is only one "toy" you give to your child this year, it should be plenty of cardboard boxes!! You can find tips for crafting with cardboard here. You may also want to check out the cardboard café we made last year (it is STILL getting lots of play time a full year later!).
10. Tegu Magnetic Blocks — Combines the building aspect of blocks with the concept of magnetism for a unique building experience. The Tegu Tints Pocket Pouch 8 Piece
set is super convenient while waiting at a restaurant too.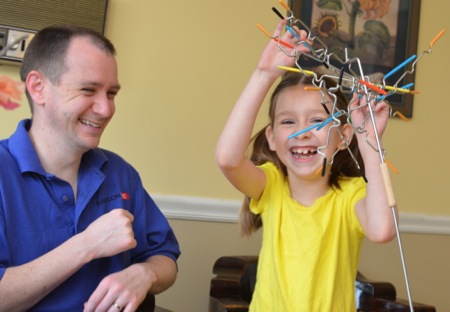 11. Suspend
— This is probably one of the best family games we've played in a long time! Highly recommended. You can check out our little video of Suspend in action here.
12. Rolobox Reuseable Wheel Kit for Boxes
— Because adding wheels to cardboard boxes is totally awesome. Combine this with a Makedo kit (from above) and you have yourself a totally awesome day of fun!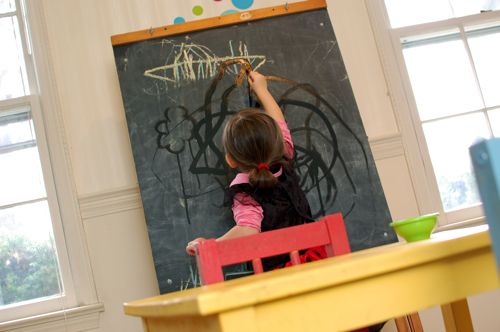 13. Art Easel
— I wish every child could have an art easel. For future innovators, I recommend it as a way for kids to have a safe space to explore art and foster plenty of creative output. Easels make it much easier for kids to create large pieces of artwork without having to stretch across a table or floor, and they are perfect for experimenting with a variety of art mediums.
14. LEGO Ultimate Building Set
— Another classic, and one that gets a lot of play time around here is this LEGO set.
15. Masking Tape
— We have combined masking tape with blocks, cardboard, and various other recyclables from our invention kit to create our own toys and play experiences. I definitely recommend having a roll or two on-hand.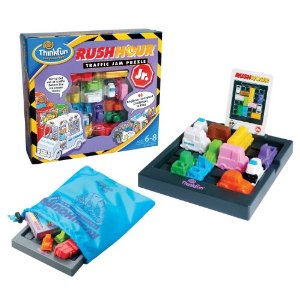 16. ThinkFun Rush Hour Jr.
— Develop early problem-solving skills, planning skills, reasoning and more with this fun strategy game. I love that Rush Hour Jr is fun for both kids and adults!
17. Learning Resources Jumbo Test Tubes with Stand
— This little test tube set has inspired lots of potion making pretend play around here. Little ones can experiment with colored water for hours of fun.
18. Pretend Soup and Other Real Recipes: A Cookbook for Preschoolers and Up
— For kids who love to experiment in the kitchen, this cookbook is one of our all-time favorites. Great for pre-readers too!
19. MindWare KEVA Contraptions
— Kids can learn basic physics principles without even realizing they are learning with this contraptions plank building set. Build ramps, funnels, chutes, and lots of open-ended building projects too!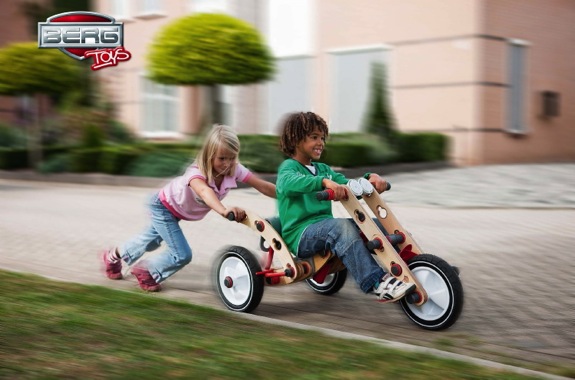 20. Berg Toys Moov Building Kit
— For a super indulgent splurge gift that is really over-the-top, try a MOOV Building Kit that lets kids build and rebuild their own ride-on toys and more!
Need even more ideas?? Check out this list of of Gifts for Builders/Innovators at Modern Parents Messy Kids!
(Note: Some links in this post are my referral links. Read my disclosure policy here.)