Wondering what to do with the kids on a rainy day? Are your dolls in desperate need of hair styling? Do they demand the absolute latest and greatest hair styles?? Then it's time  for a trip to the doll hair salon!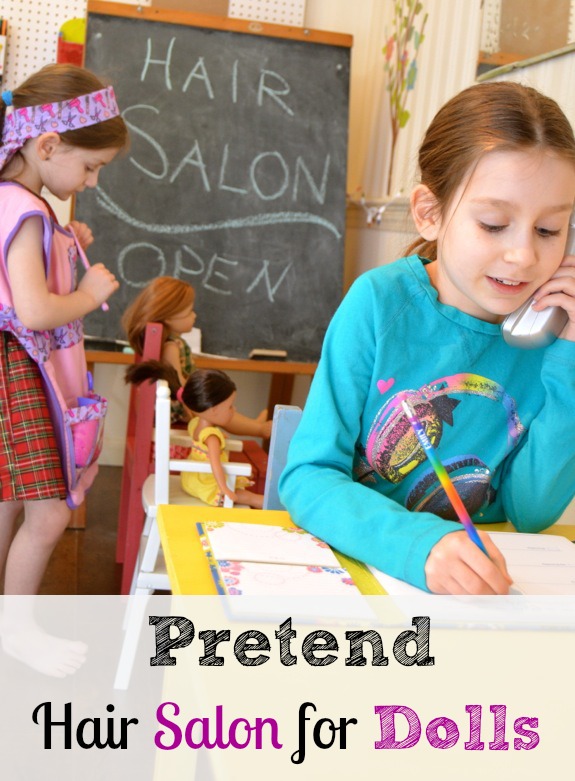 Our doll hair salon is by appointment only, so be sure to call in early and book your time before spots fill up! This salon was very busy, and the phone was ringing off the hook all afternoon.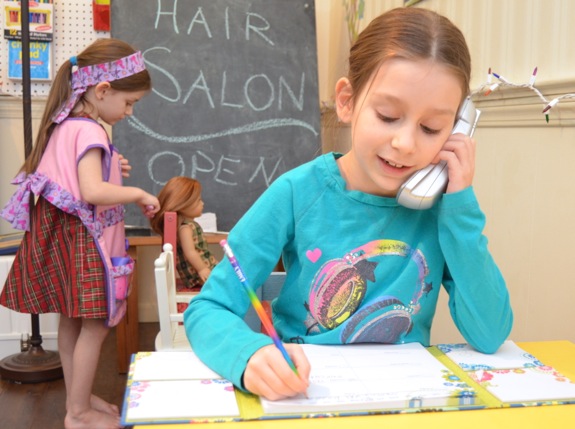 Next, your dolls will be treated to an ultimate pampering experience by our highly trained expert stylers — hair drying, styling, and more! Your doll is sure to look and feel fabulous!!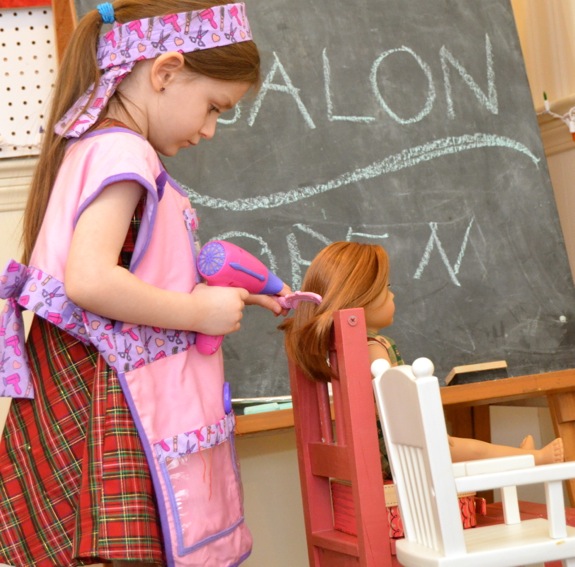 Yes! Another satisfied customer thanks to our unsurpassed personal attention!! Nothing like professional services at affordable prices.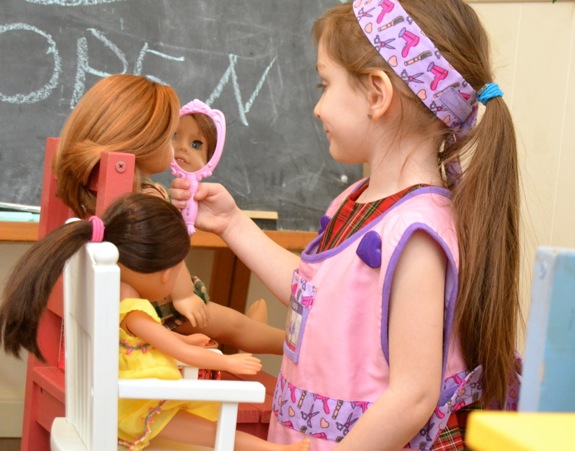 Gorgeous!
Have fun!!