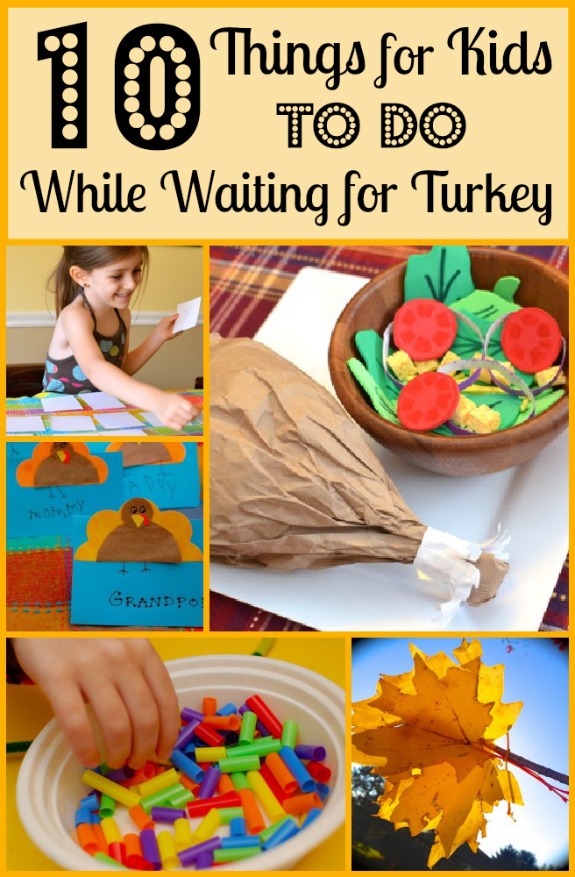 With the Thanksgiving holiday right around the corner, are you looking for a few ways to keep the kids entertained while they wait for that delicious turkey??
Here are a few low-mess and easy to set up ideas to keep up your sleeve just in case: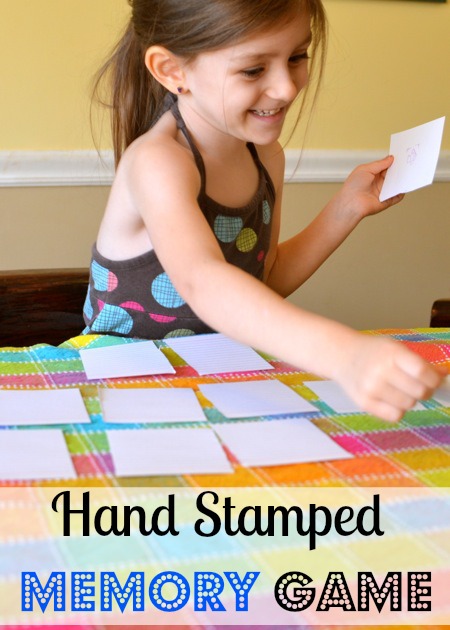 1. Hand Stamped Memory Game — A simple game the kids can make themselves, then play!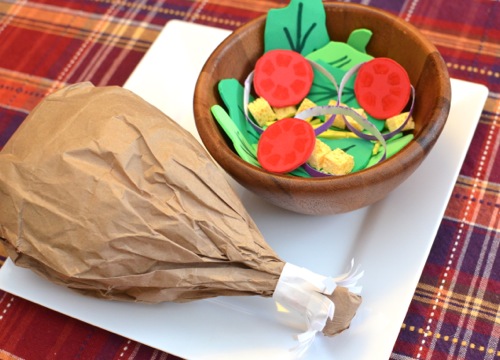 2. Make Pretend Turkey Drumsticks — These look almost good enough to eat, and they are sure to inspire plenty of imaginative playtime fun!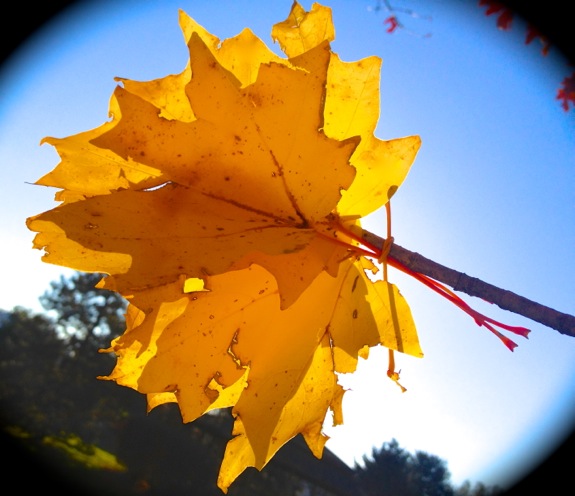 3. Craft Up a Magic Leaf Wand — Pretend to magically make the leaves change color.
4. Put on Your Own Thanksgiving Day Parade — Why let a certain department store have all the fun?
5. Weave Your Own Placemats — Easy to do and quite useful too!
6. Coloring Pages — Many can be found around the web. We love these ones found at Kids Activities Blog and Mr. Printables.
7. Start a Thankful Journal — Any small notebook will do. If the kids are too young to write, encourage them to draw pictures of things they are most thankful for.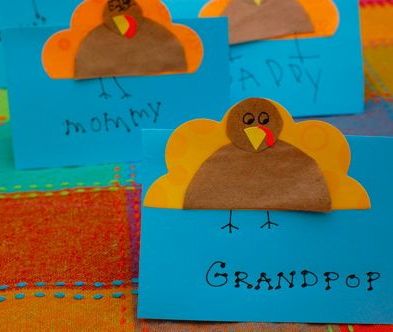 8. Craft Up Some Turkey Place Cards — No more confusion over where people should sit at the dinner table!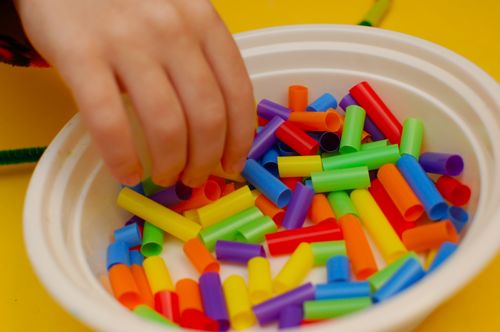 9. Beading with Cut Up Straws — Make some colorful necklaces for you and your friends.
10. Sing the "Autumn Leaves" Song — Then make up your own dance to go along with it!
Have fun!!