Around this time of year, Emily and I like to work on Thanksgiving place cards for our festive table. These turkeys are super-cute and easy to make!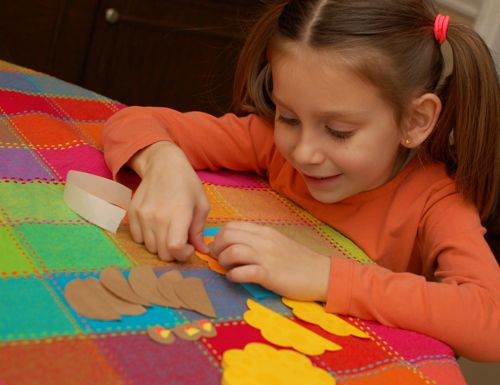 We started by cutting up some flower-shaped sticky notes in half to form the tail feathers of the turkey. We added a half-circle cut from a paper bag for the body. I folded the paper bag so I could cut out a whole bunch of them at once. A smaller circle was also cut from a paper bag for the head. The beak and wattle were cut from color coding labels.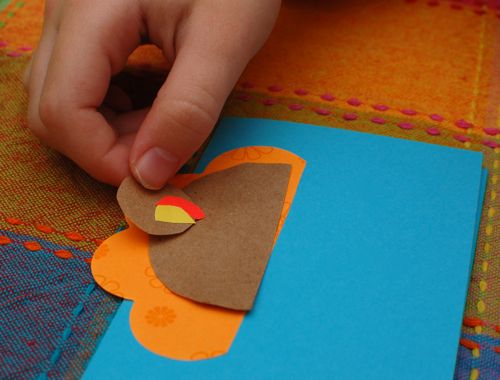 In no time at all, we were able to put together a bunch of these!
Once the turkeys were assembled, we drew on the eyes, feet, and the person's name with a roller pen.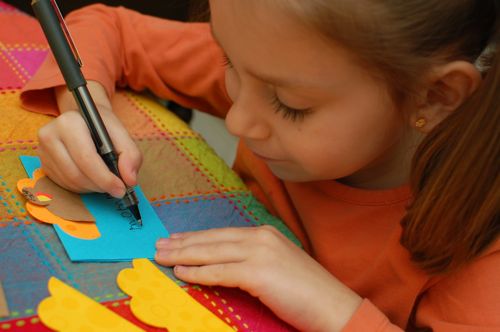 I love seeing Emily's handwriting on some of the cards! The turkey on my place card was even given some glasses — I love it!!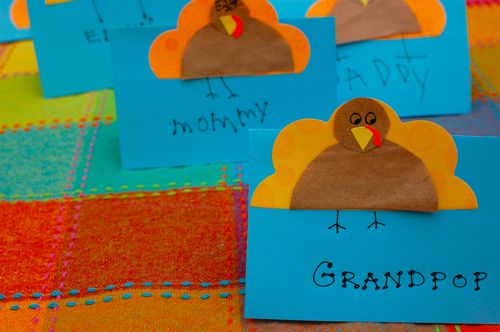 A frugal and festive project!!
Have fun!