Recently I posted a list of What to Do with the Kids this Summer with 10 simple ideas. A lovely reader (Hi, Judith!) commented to say that she lives in the city and is looking for play ideas that don't require a lot of space. So I reached out to some of the most creative teachers and parents of the blogosphere to collect a list of BIG play ideas for rented or small spaces!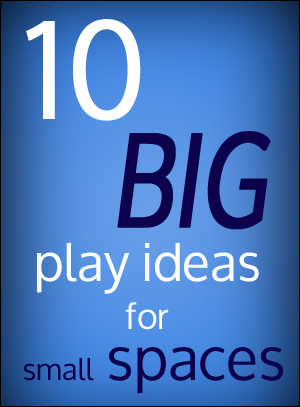 These ten inspiring ideas are proof that plenty of creative playtime fun can be had in even the tiniest spaces: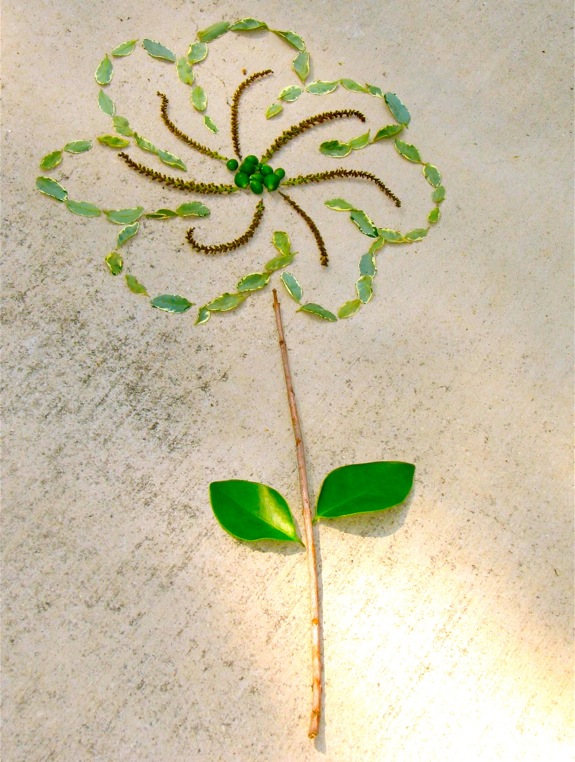 1. Land Art — Putti Prapancha has beautiful examples of land art by arranging fallen sticks or leaves gathered from walks around their apartments to create temporary works of art. Very inspiring!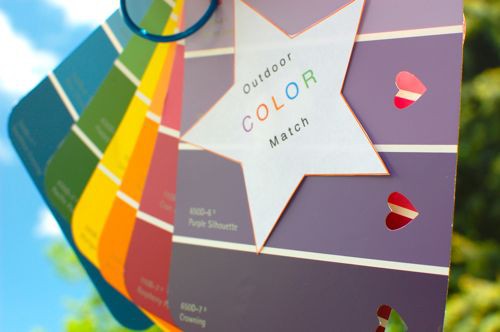 2. Outdoor Color Hunt — With a few paintchips, you can head outdoors with the kids to explore the many varieties of colors found in nature by going on an outdoor color hunt adventure together.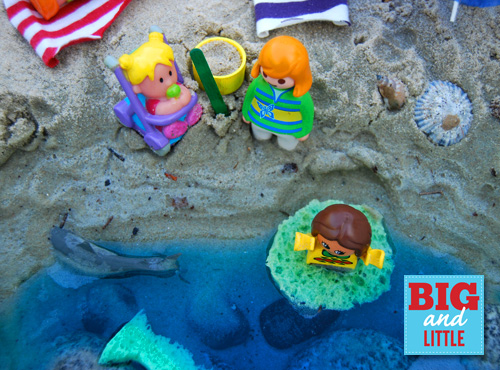 3. Mini Pretend Beach — At Home with Ali shares a super cute mini pretend beach that fits inside a dish tub. Perfect for lots of imaginative play indoors or out!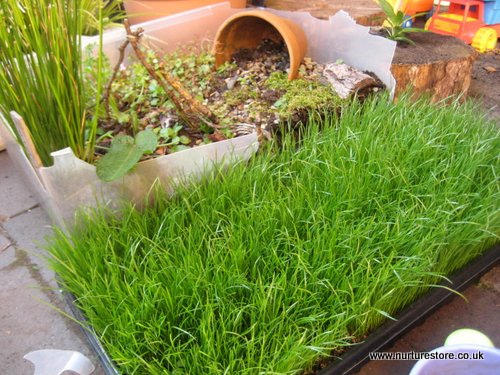 4. Indoor Meadow — I love this idea from Nurture Store to grow a mini meadow for indoor or outdoor play — perfect for animal figurines to roam around in!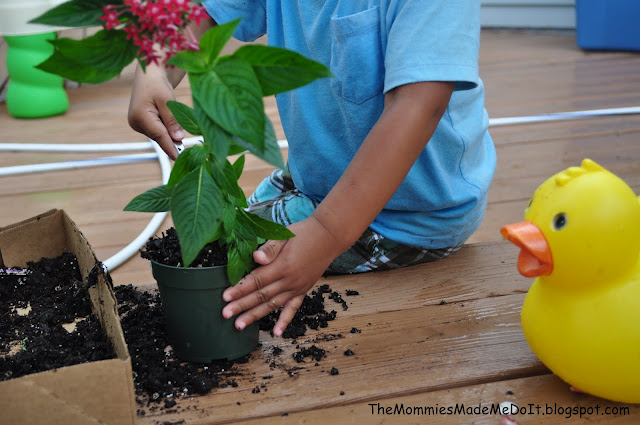 5. Container Gardening — Go Kid Yourself shares how they tried their hands at container gardening. This would work well if you have access to a small patio or balcony, and many flowers, herbs, or vegetables can be successfully grown in containers.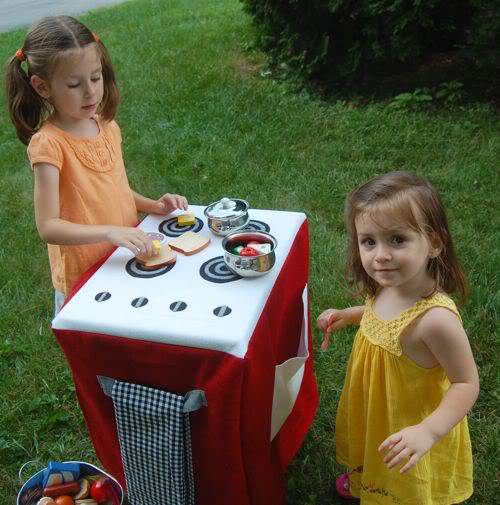 6. DIY Fold Up Kitchen Set — An idea we explored to turn a folding TV tray table into a fold-up kitchen set — takes up hardly any room at all!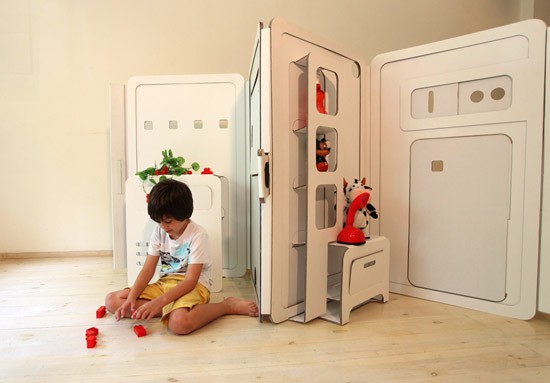 7. Folding Play Space — Another fold-up option is this amazing cardboard play space. Found via Designboom.com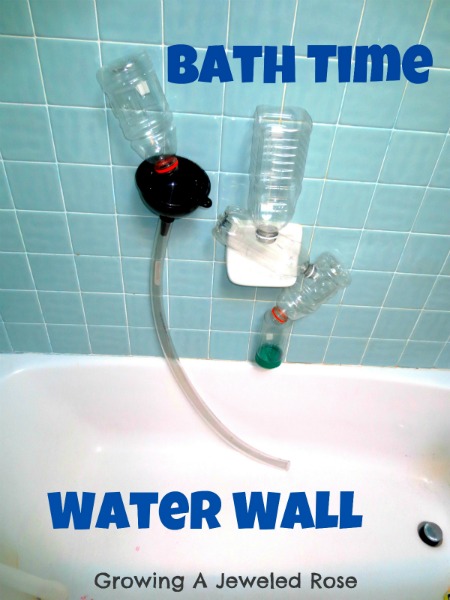 8. Indoor Water Wall — Growing a Jeweled Rose shares how they made an indoor water wall with recyclables in the bathtub. Brilliant!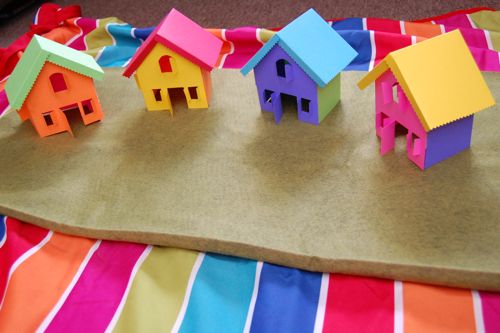 9. Rainbow Village Printable — Use our free printable to create one house, or an entire village. We used bits of velcro to keep the houses together, so they can be taken apart and flattened for easy storage!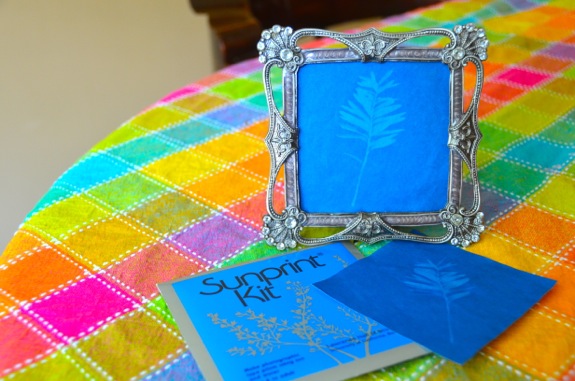 10. Easy Botanical Prints — These botanical prints require very little outdoor space. They are easy and educational to make too!
** More Tips and Tricks — Lastly, Mama Smiles shares a very helpful post with tips on crafting with kids in small or rented spaces.
Have fun!!