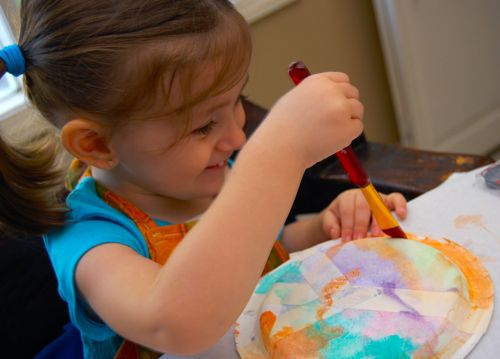 Kiddos off from school for Martin Luther King, Jr Day? Looking for something artsy and fun to do?? Here are some inspiring crafts, activities, and art projects that promote peace and diversity.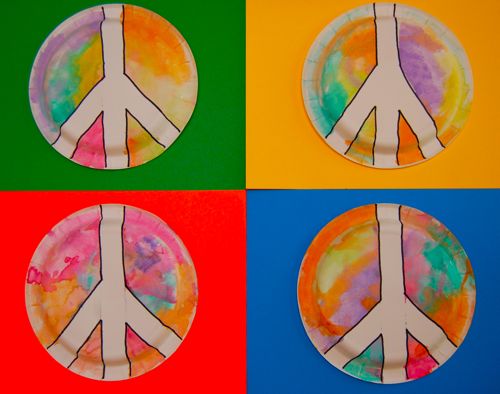 I love that each one of these peace signs is unique! Instructions can be found here for this very toddler-friendly art project!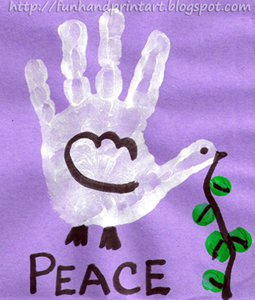 This peace dove painting was made using a hand print! Check out Handprint and Footprint Art for the how-to.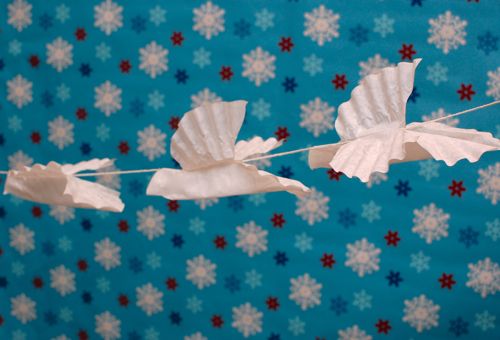 This dove garland is beautiful and very frugal to make — using coffee filters! Click here for instructions and a free downloadable pattern.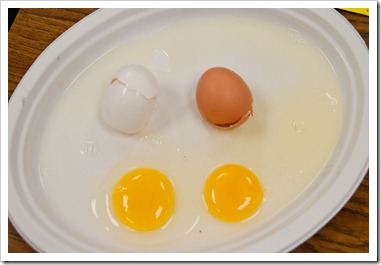 The First Grade Parade shares an effective lesson in teaching diversity to young kids by using eggs. Click here for the details.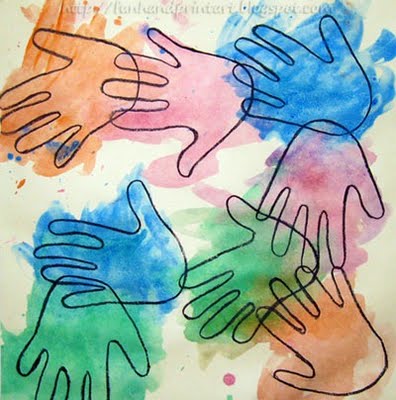 A fun art project using watercolors and oil pastels from Handprint and Footprint Art.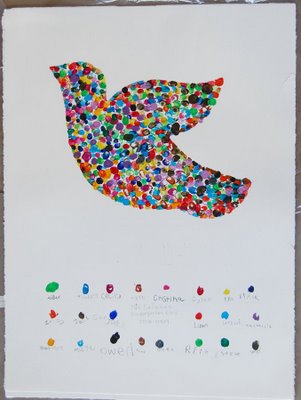 I love this beautiful dove print made with fingerprints found via The Crafty Crow!
Have fun!!