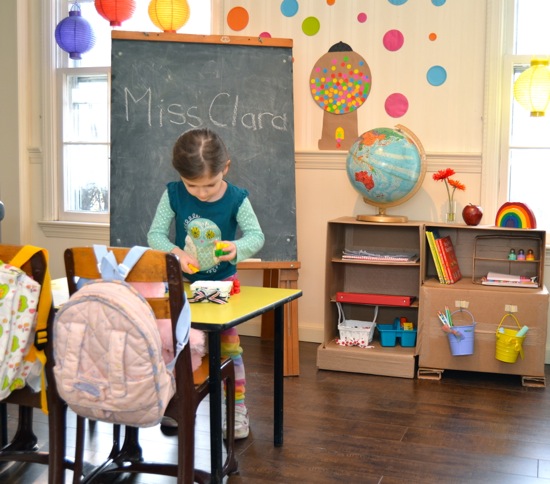 Do your teddy bears need to be educated? Do you want to send them to the best school around?? Then it's time to enroll them into Miss Clara's cardboard classroom!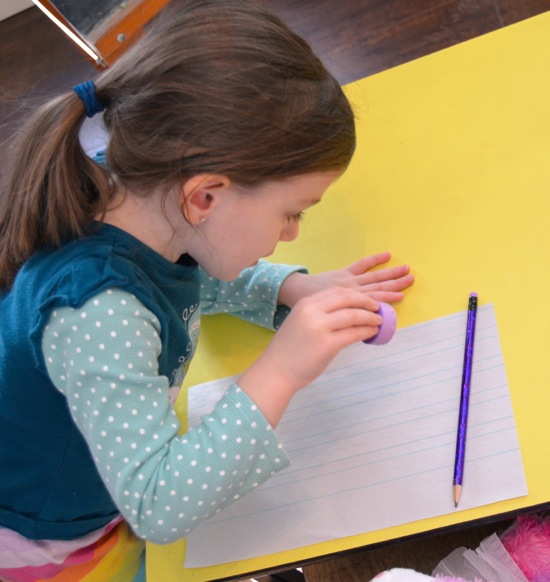 Miss Clara grades her papers promptly — with lots of colorful stamps (a yard sale find)!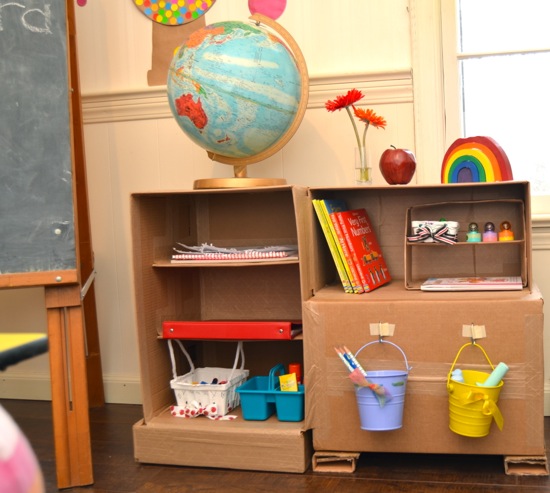 Her classroom is so neat and organized! With lovely cardboard shelving, dollar store goodies, and the best teddy bear teaching aids.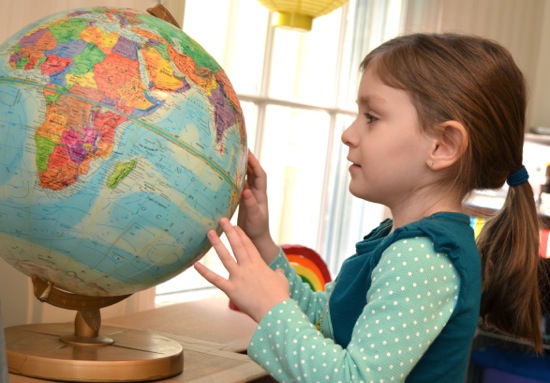 Her geography class is both thorough and inspiring!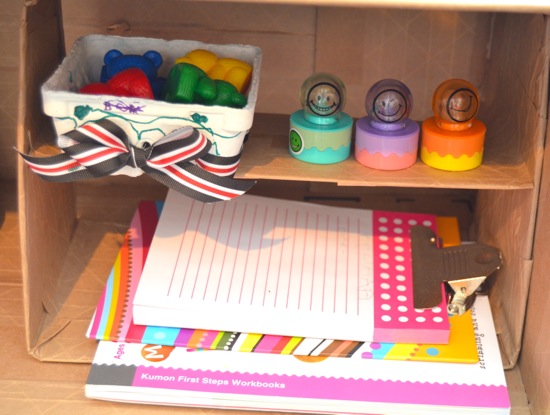 Your teddy bear will experience the very best educational programs by learning letters, numbers, and so much more!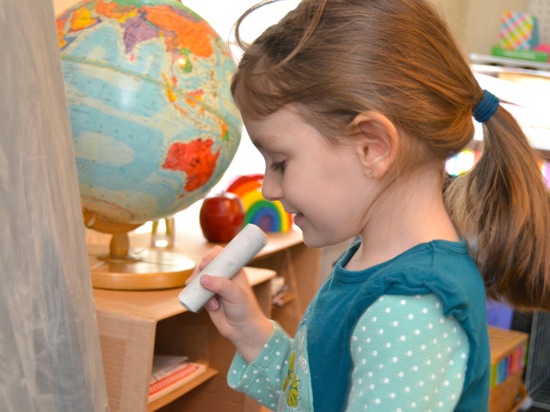 Space is limited — and early registration is highly recommended.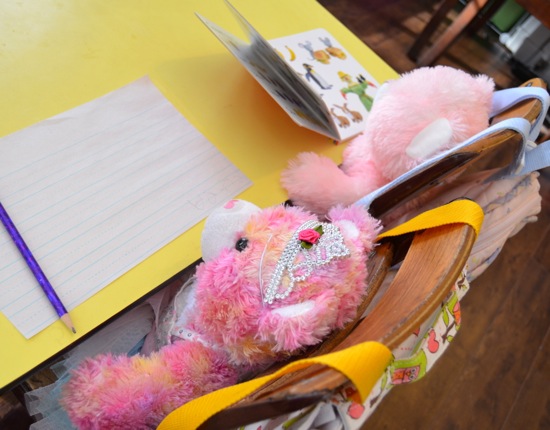 These teddy bears will be on the fast track to college in no time!
Tip — We re-purposed many of the same elements of our cardboard cafe to put together this pretend classroom set up. You can see that post here.