It's National Youth Art Month!! What better way to celebrate than with some toddler-friendly crafts? As always, be sure to carefully supervise the little ones while crafting. Tots love to explore art by experimenting with lots of different mediums. Here are some inexpensive and FUN projects to try!
Some pieces of packaging tape and bits of colorful tissue paper are all you need to make your own outdoor streamers! They are a fun way to brighten up any space!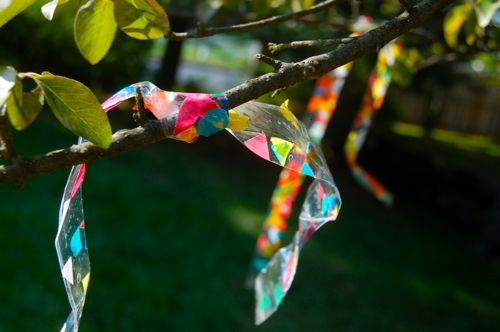 These sunshine ornaments are a super quick and easy project — made from coffee filters!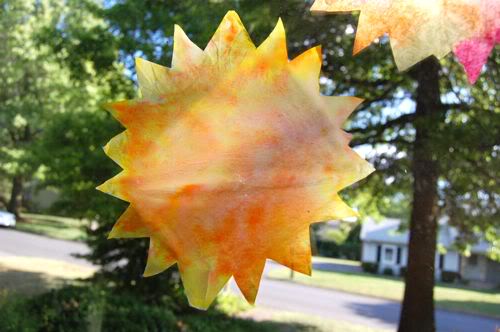 If you have some paper plates on-hand, try making some of these painted orange slices. Lots of fun!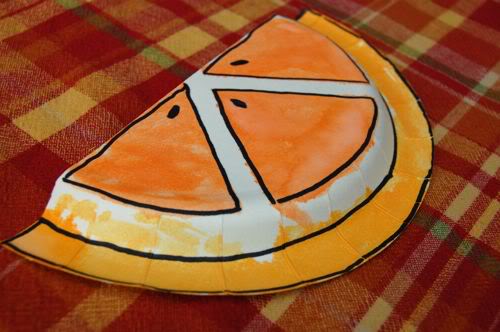 And perhaps Clara's FAVORITE art project of all time — flower prints from soda bottles!! A messy, but mega-fun project!!! We have plans to repeat this one again!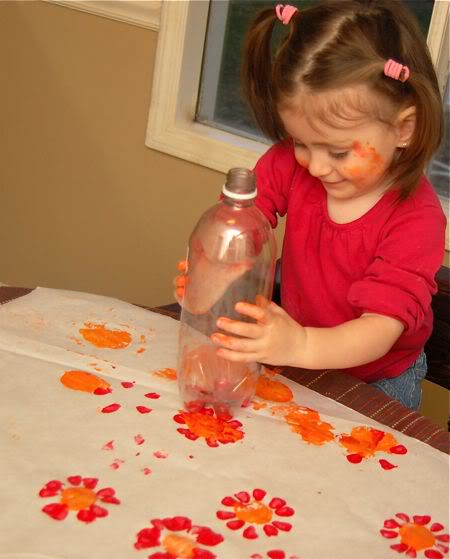 Have fun!!